It's wedding season, and let's be honest, weddings make everybody feel sentimental. The romance, the family, the music, the dancing—everything is so heartwarming.
Pippa Middleton decided to up the level of sentiment on her big day by wearing the same earrings she wore to her sister Kate Middleton's wedding. Using the accessory as her "Something Old" was such a sweet way to commemorate the bond between her and her sister, especially on their wedding days!
Here's Pippa wearing the earrings at Kate's wedding:
And here's Pippa wearing them at her own wedding: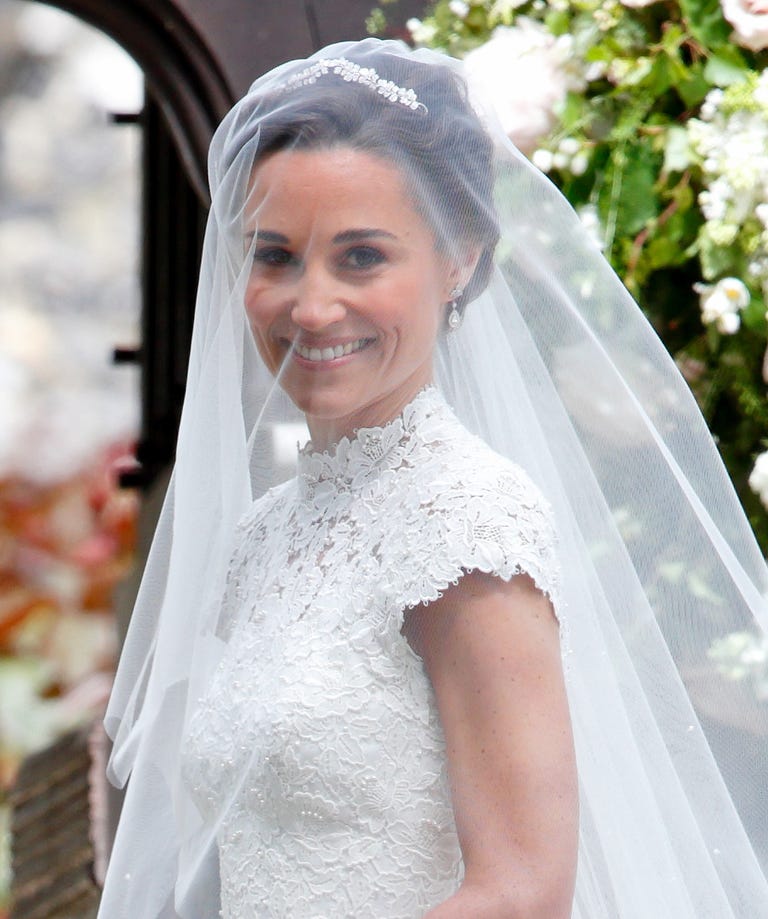 What? I'm not crying! So gorgeous. I'm just waiting for the day I'll be allowed to attend a royal(ish) wedding.