You love your classic earrings and little shiny studs, but sometimes you just gotta make a statement with your jewelry. If you've never heard of ear crawlers before, now is your time! These cute little curved pieces follow the line of your ear, and they are so cool. Check out some of our faves.
1. Ophelia Ear Crawlers ($59 at Maison Miru) 
Scared ear crawlers are a bit too wild for your look? Go with this classic row of diamonds that are the trendy update to your beloved diamond studs.
2. Topshop Mermaid Star Ear Climbers ($15 at Nordstrom)
These ear crawlers are… out of this world! Pardon the pun.
3. Kate Spade New York Gold-Tone Multi-Stone Ear Climbers ($32.16 at Macy's)
There gorgeous studs also come in an ombré pattern, just in case you feel like living on the wild side.
4. Personalized Name Earrings ($23.90+ at Etsy)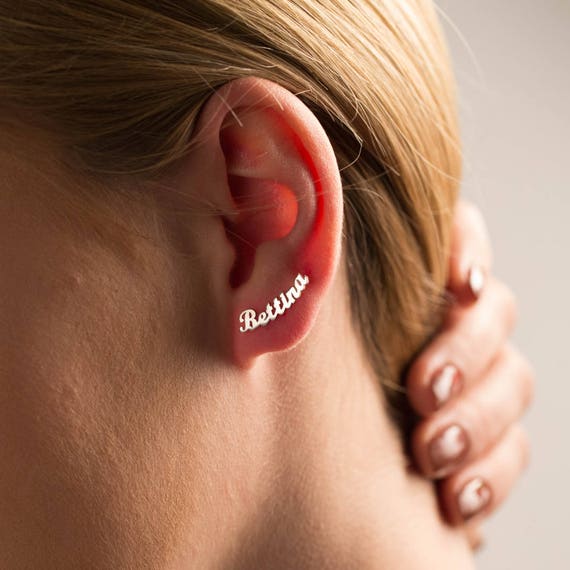 One of a kind, unique to you (well, and everyone else who shares your name).
5. Trina Turk Cabaret Green Ear Climber Pierced Earrings ($23.49 at belk)
I won't tell if you want to pass these off as old family jewels!
6. Nicole Miller "Artelier" Pave Wave Climber Ear Cuffs ($14.16 at Amazon)
*add to cart*
7. Gold Crystal Constellation Ear Crawler Earrings ($34 at Experimental Jewelry Club)

 Show off the Big Dipper… in a little way.
8. LC Lauren Conrad Runway Collection Branch Ear Climbers ($12.60 at Kohl's)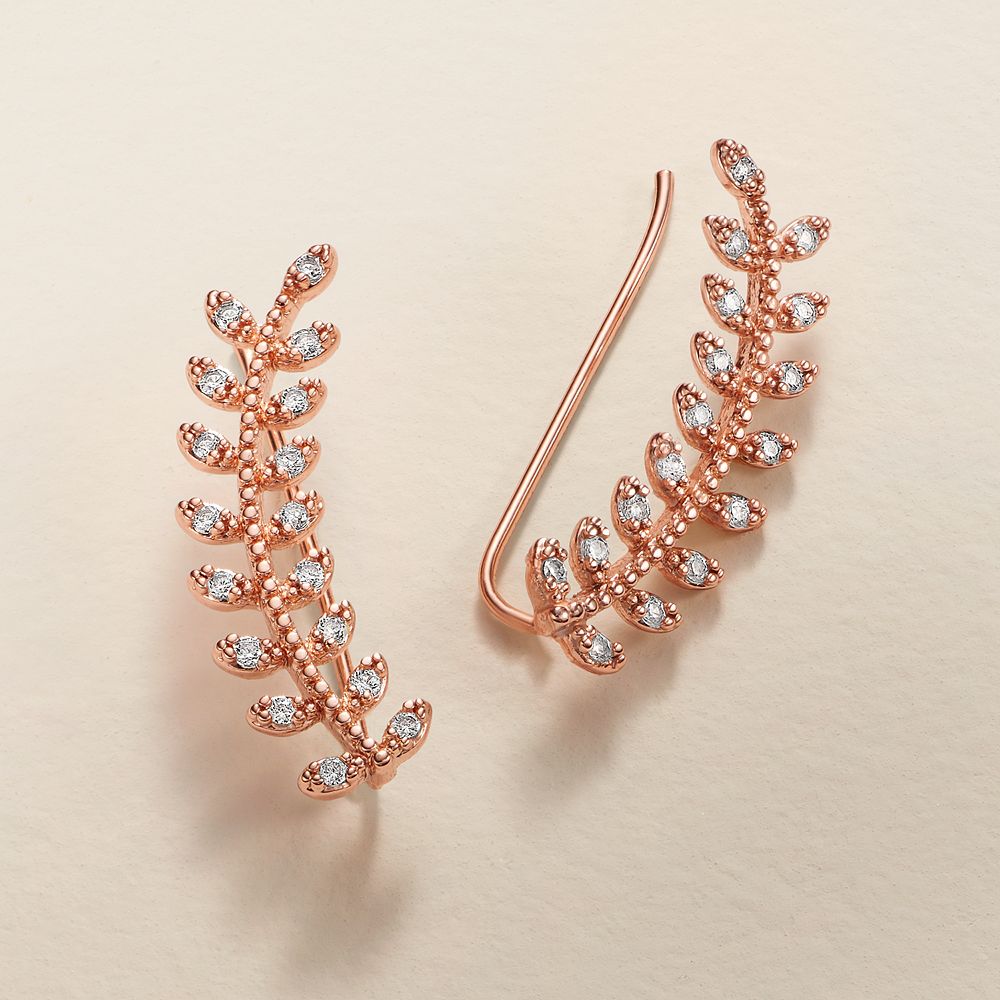 Can Lauren Conrad do anything wrong?
9. Lucky Brand Silver-Tone Blue Stone Ear Climbers ($25 at Macy's)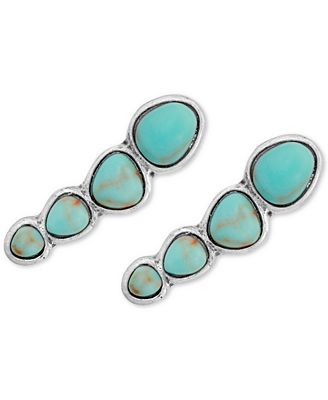 These are the perfect accessory for the boho-chic look of the summer.
10. "Snake" Ear Climber Single ($225 at Taylor Wilkinson)
This "treat 'yo self" piece is simple enough that you won't regret the impulse buy in ten years, when you're still wearing it!
11. A Pair of Shells Earring Climbers ($40 at Etsy)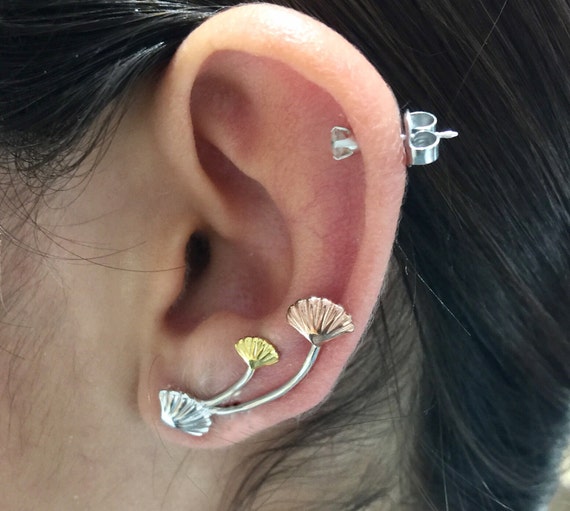 What could be a better beach day accessory than these stunning climbers that look like they belong on a mermaid?
12. Blue Topaz Ear Crawlers in Sterling Silver ($99 at Ross Simons)
These climbers add a delicate touch to an otherwise edgy trend.
14. Gold Shooting Star Ear trawler Earrings ($34 at Experimental Jewelry Club) 
"Perfect for the girl who loves sneaking a peek at her horoscope after breakfast."
And if you have no idea how these bad boys work, fear not, because YouTube always has your back: