A virtual reality startup is being sued—and the allegations against them are horrifying. According to TechCrunch, Upload VR's former Director of Digital and Social Media, Elizabeth Scott, is making allegations of wrongful termination, discrimination and sexual harassment. While there has been no shortage of these stories in the tech community lately, this case seems particularly...alarming.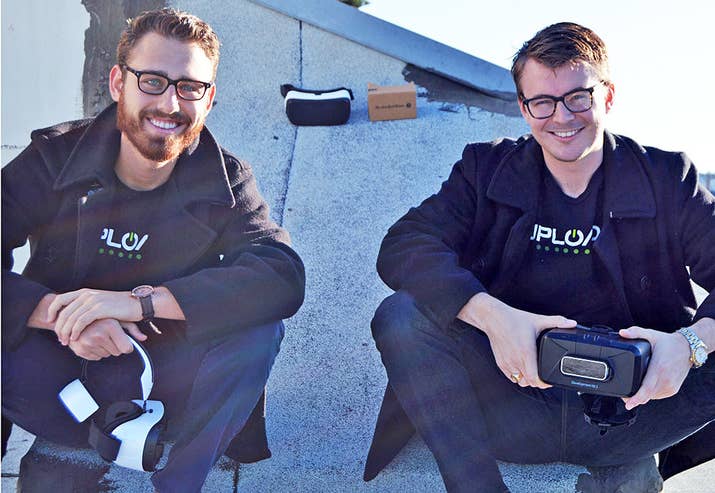 The lawsuit, which can be read in full at TechCrunch, describes a hostile environment for female employees. The lawsuit alleges that at work, "Defendants purposefully and expressly created a boy's club environment at work, focused on sex and degrading women, including female employees." How? Well, here are some of the disturbing specifics, as listed by BuzzFeed News.
The male employees would "discuss their sexual exploits in graphic detail at the workplace in front of Plaintiff and other female employees," engage in "explicit sexual conduct in the office," and they had the women of the company perform "womanly tasks" such as cleaning the kitchen and the workspaces.
UploadVR has also hosted a number of parties, where the lawsuit alleges more incidents occurred. Here's the most upsetting quote: 
"In the office, Defendants would frequently talk about how much sex they were going to have at each party, and how many girls they were going to have sex with. UploadVR even set up a room to encourage sexual intercourse at the workplace. The room was referred to as the "kink room" and contained a bed. Male employees used that room to have sexual intercourse, which was disruptive and inappropriate. Often, underwear and condom wrappers would be found in the room."

Noooo. If you're ever in a workplace where anything even remotely close to this occurs, get out of there immediately.
UploadVR told BuzzFeed News that the allegations are "completely without merit," and that they are "committed to creating a positive community in VR/AR as well as within our company culture." Hopefully, anyone who participated in this behavior will face consequences.