Once you graduate, your life becomes a seemingly endless series of unknowns. While this can be terrifying, post-grad life is also so exciting and full of opportunities—learn how to channel and make sense of everything that's thrown at you with the help of a few must-read books.
Former editor-in-chief of Seventeen Ann Shoket brings us a goldmine of career and life advice.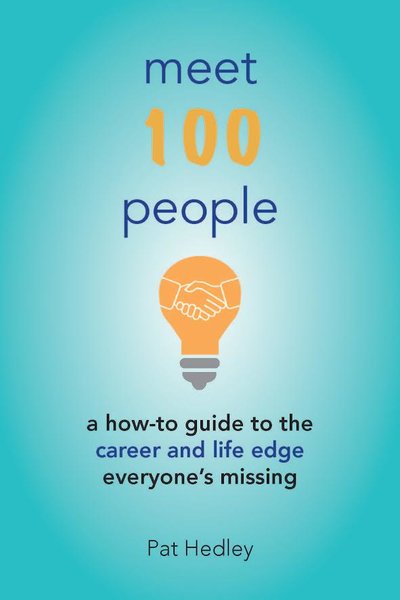 This handy little guide will teach you how to navigate the confusing world of networking and form meaningful professional relationships.
This clever read by a Harvard educator will teach you which life questions will help you move forward and which aren't worth your time.
Follow the author as she poses this million-dollar question to more than thirty ultra-successful people, from Eva Longoria to John Legend.
Let fashion legend Diane Von Furstenberg take you through the ups and downs of her path to success.
A fun, no holds barred, Dr. Seuss-inspired book with ~colorful~ language.
The name speaks for itself: this is a comprehensive guide for how to get your shit together when it comes to your apartment, your résumé and your budget.
This sweet book addresses 22 letters to a fictional young woman in your shoes, and is jam-packed with wisdom.
Learn about success from one of the most accomplished women in America—and some of her role models (from Maya Angelou to Jimmy Carter).
You are awesome—this book will convince you of it if there was ever any doubt.
This is a collection of commencement speeches from one of the most celebrated commencement speakers in history.
This commencement speech anthology contains advice from some of the most fearless visionaries ever, including Toni Morrison, Gloria Steinem and Chimamanda Ngozi Adichie.
When it feels like you peaked in college, it's time to break out this book, which will help you make sense of the working world.
Our favorite Facebook COO is back with career advice for young women in the workplace that's too good to pass up.
This is J.K. Rowling's 2008 Harvard commencement speech. If you're not sold at this point, I honestly can't help you.
This will teach you how to do all the boring shit that no part of you wants to do, but like in a fun way.
Inspiration for the ambitious AF bachelor of science.
There's something really comforting about this kindergarten-curriculum approach to adulthood.
The author shadowed four women from our graduating class, and drew lessons from their experiences and her own. Whatever hurdles come your way, remember that you're not alone!
The term "girlboss" is practically in the dictionary, you guys. Sophia Amoruso's unapologetic, "L"-filled rise to success will inspire you to the max.
The Career Code by Hillary Kerr and Katherine Power
The co-founders of Who What Wear share their best tips for excelling in whatever you do.
This important read will teach you a better way to look at your failures, not letting them get you down and embracing them as part of your journey.
Tech mavens, this one's for you. Become privy to industry secrets from a female CEO in tech, aka a superhero.
Whether or not aerospace engineering is your jam, there's nothing quite as empowering as learning about women's role in sending humans to space.
This book holds the key to feeling confident and fulfilled in your work. Yes please!
I won't lie to you: the post-grad dating scene is grim. Let this extra-honest book take you through the motions (and by motions I mean right swipes).
Not only does this guide have post-grad life tips galore, but it will also look adorable on your nightstand.