While we were basically counting down the days until June 9 when we could finally binge-watch season 5 of Orange is the New Black on Netflix (just in time for summer, am I right?), there's a chance that the streaming service will be forced to move that release date up - and they're definitely not happy about it.
According to Variety, an anonymous hacker calling himself The Dark Overlord is claiming to have gotten his hands on the entirety of season 5 - and after Netflix allegedly refused to respond to his ransom demands, he went through with a threat to release five episodes on an illegal file-sharing service. Yikes. I mean we're all basically dying to get back to watching OITNB, but this seems a bit extreme.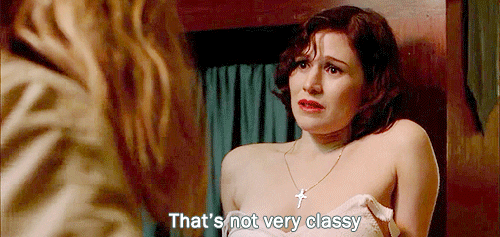 Netflix released a statement to Variety about the incident, saying, "We are aware of the situation. A production vendor used by several major TV studios had its security compromised and the appropriate law enforcement authorities are involved."
To that end, it appears Netflix isn't the only one being targeted by the hacker(s). A Twitter account that is likely associated with the hacker tweeted that it had received content from other companies as well.
Who is next on the list? FOX, IFC, NAT GEO, and ABC. Oh, what fun we're all going to have. We're not playing any games anymore.

— thedarkoverlord (@tdohack3r) April 29, 2017
While Netflix hasn't made any further comment on the situation, it's entirely possible that they'll be forced to release season 5 early - but we'll have to wait and see.