If you like Thomas Rhett better than Radiohead, and Maddie & Tae better than The xx, you probably chose Stagecoach Country Festival over Coachella this year. Good choice! One of the many advantages of Stagecoach is that dressing for it is a lot easier—you don't have to worry about having the craziest, most innovative look, because it's all about the classics. But if you're scrambling to put together your outfits for the weekend, here's a handy guide. I gotchu, fam.
What to wear
Accessories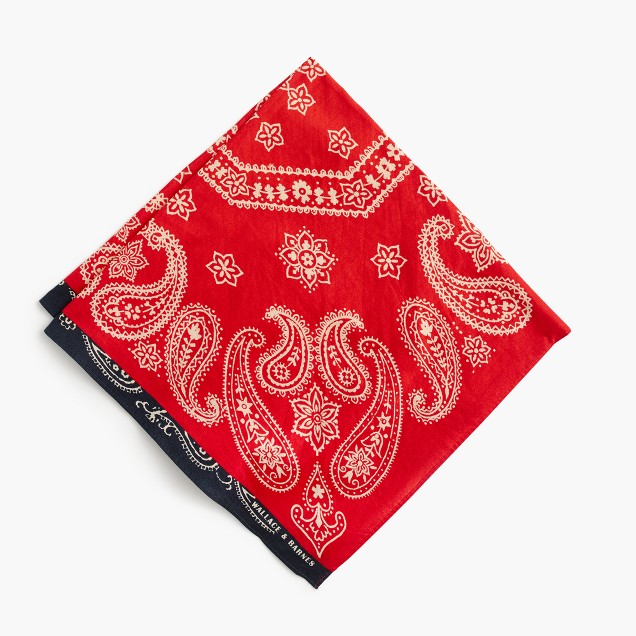 Bandana ($15 at J. Crew)
Because it looks country, but also to cover your face from sandstorms.
Hat ($12.79 at Amazon)
It's a country festival; do I really need to explain why you need this?

Boots ($140 at Zappos)
Try a thrift store for a cheaper version (I bought mine for $20).
Fanny Pack ($109 at REVOLVE)
You need a fanny pack to carry your stuff, but you get bonus points if it blends in with your outfit.
Tattoo Sheets ($20 at Flash Tat)
Face the facts: no festival is complete without flash tats.
Sunglasses ($5.90 at Forever 21)
It's the DESERT dude, you need sunglasses.
Tops
Flannel ($59.99 at Madewell)
Do. Not. Leave the house without this.
Blouse ($70 at REVOLVE)
Ruffles are where it's at.
Tank ($14 at Brandy Melville)
Oh yeah no, crop tops are a thing.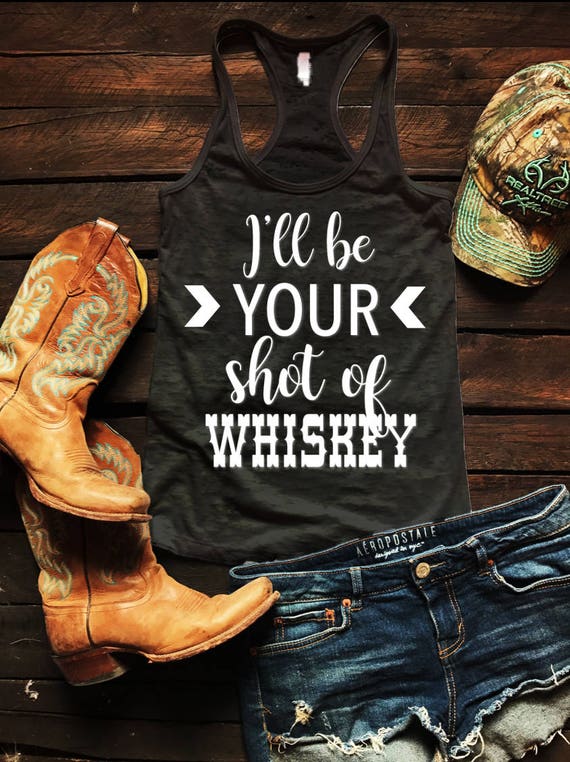 Tank ($19.99+ at Etsy)
Show your love for the music (and the Blake).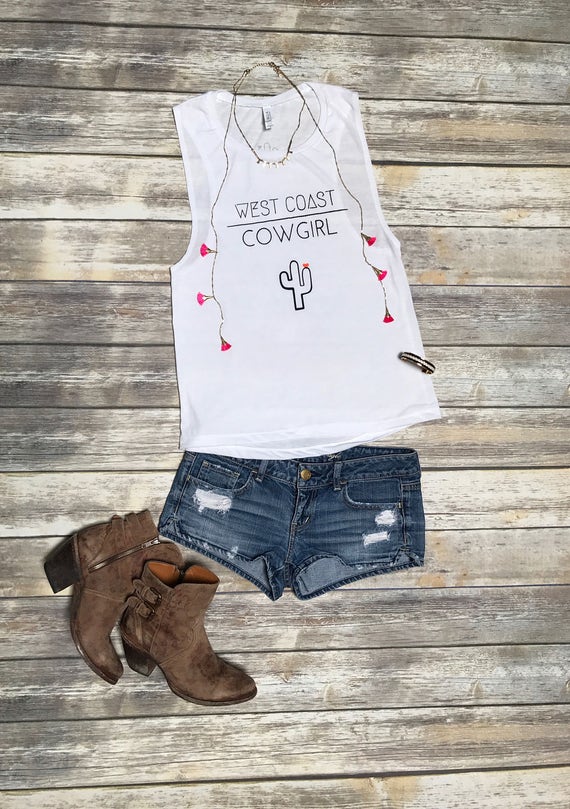 Muscle Tee ($19 at Etsy)
Let your shirt do the talking.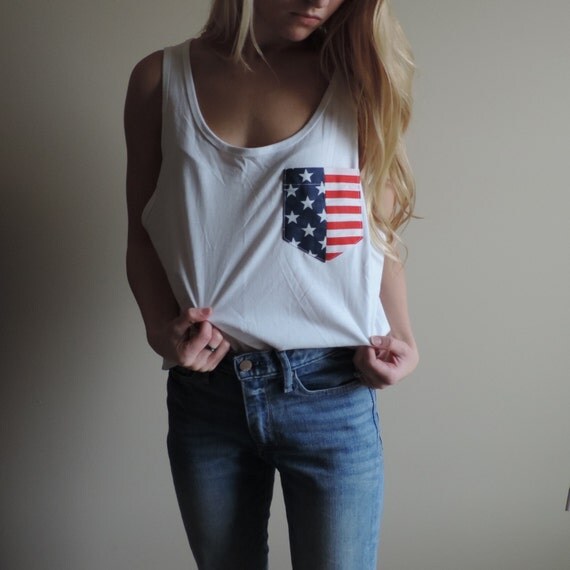 Pocket Tank ($15.95 at Etsy)
Because you're a "sweet, little, beautiful, wonderful, perfect all-American girl."
Jackets
Most people just wear their flannel as a jacket when the chilly desert night sets in, but these guys will do the trick if you tend to get really cold:
Suede Jacket ($48 at Forever 21)
Denim Jacket ($49.99 at Forever 21)
Faux Leather Jacket ($62.90 at Forever 21)
Bottoms
Suede and denim are the Stagecoach fabrics of choice.
Denim Skirt ($44 at Lulu's)
Denim Shorts ($19.99 at H&M)
Suede Skirt ($26 at Brandy Melville)
Suede Shorts ($85 at REVOLVE)
Pants ($14.90 at Forever 21)
If you must wear pants, make 'em hippie pants.
Rompers & Dresses
Romper ($49 at Lulu's)
This one is called "Star Spangled," so it's meant to be.
Romper ($132 at Planet Blue)
Coachella vibes aren't totally off limits—plus, how good would this look with your cowboy hat?
Shift Dress ($35 at Forever 21)
Denim without the hassle.
Dress ($27.90 at Forever 21)
Suede, dress edition.
Outfit inspo
If all else fails, take a cue from these pretty people:
Or fangirl over Ashley Benson and Shay Mitchell: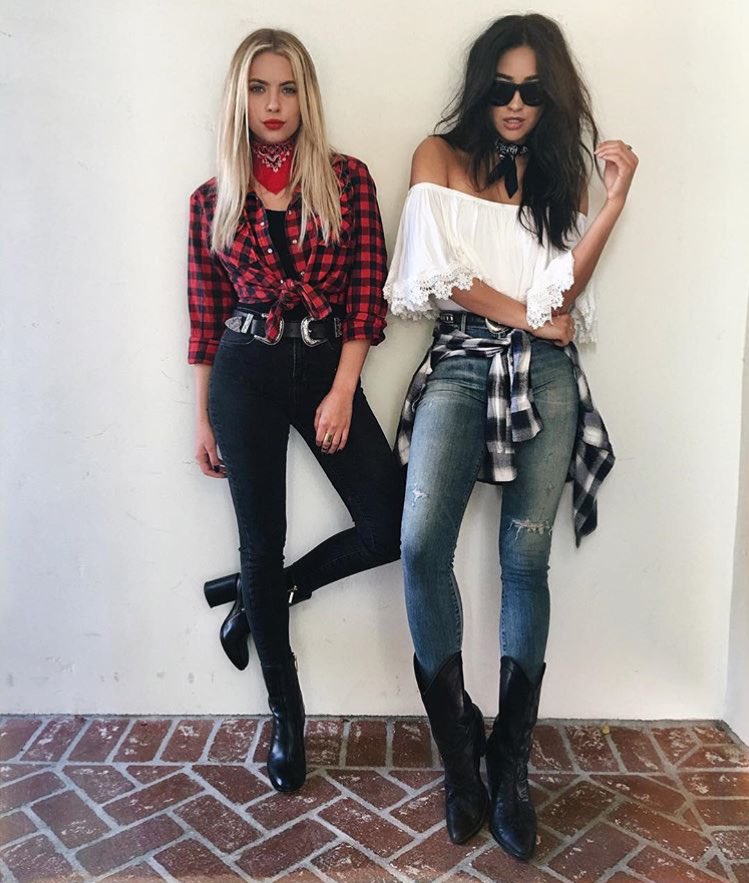 Have a ~terrible~ weekend, y'all! Stagecoach is the worst. Take it from someone who knows: