Now that Coachella 2k17 is officially over, it's time to celebrate by rounding up some of the best fashion moments from both weekends!
1. Baby Blue Jeans
This simple tied crop top and short-shorts looked sleek and sexy paired with a choker and hoops.
2. Floral Statement 
"And on that fateful day, all other flower crowns got put in their place."
3. Puff-Sleeve Central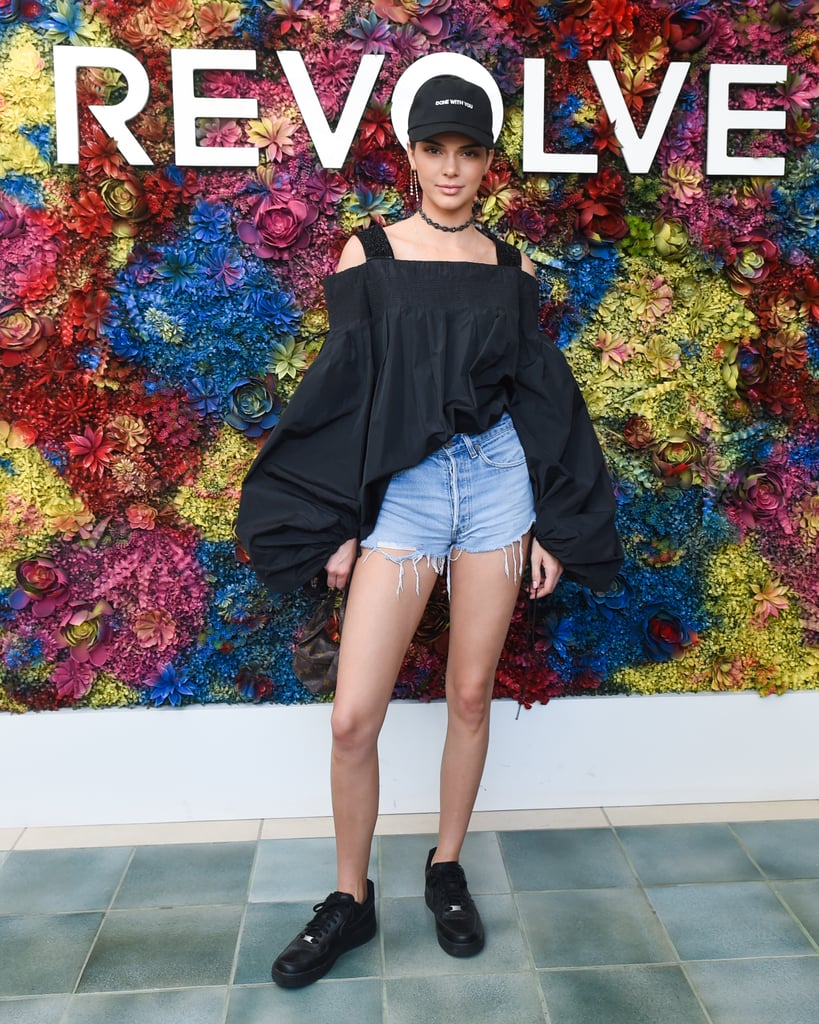 Kendall rocked an extreme version of the off-the-shoulder trend we've been seeing all spring. I gotta say, she pulled it off! 
4. Retrochella
Marilyn, is that you? 
5. Blush Babe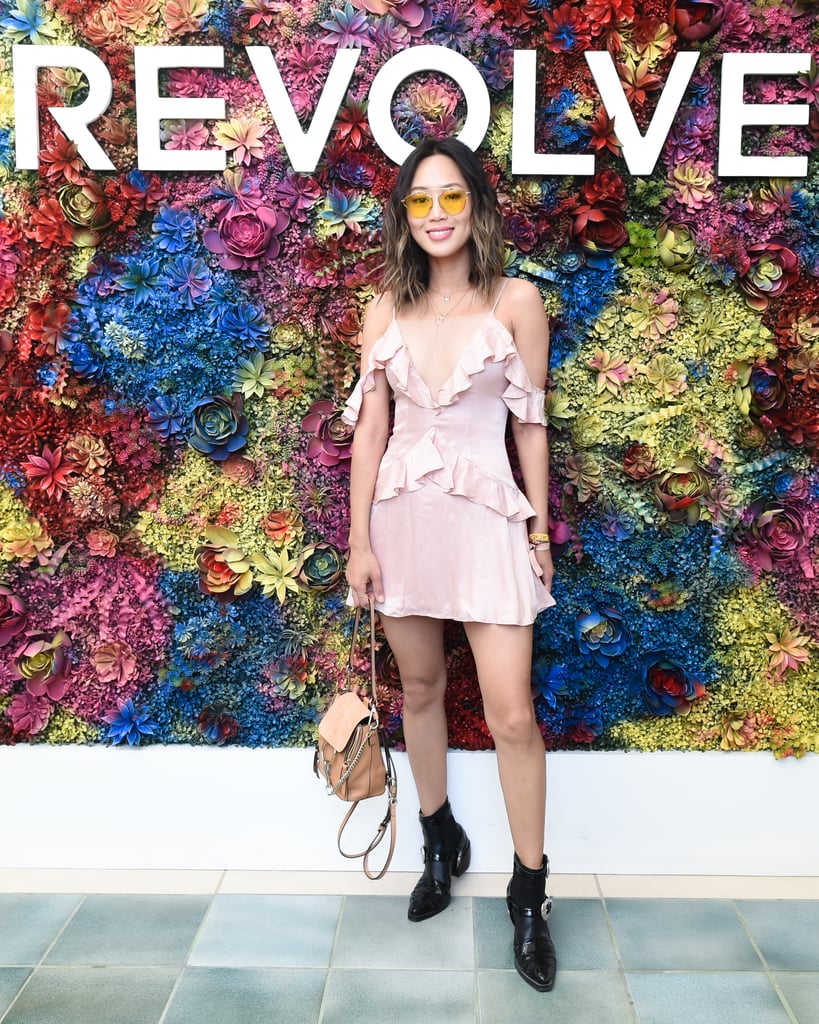 Aimee Song looked absolutely enchanting in a ruffled mini-dress and rose-gold accessories.
6. Dad-on-Vacation Done Right
These aren't your pop's Hawaiian prints. Also, points for that killer bandana/sunglasses combo.
7. Pastel Tips 
Lady Gaga looked like a badass unicorn with her all-black ensemble and wild pastel hair.
8. Cotton Candy Vibes
Wigs were all the rage this year at Coachella, and when paired with cool-girl overalls, it looked stunning.
9. Highlighter Yellow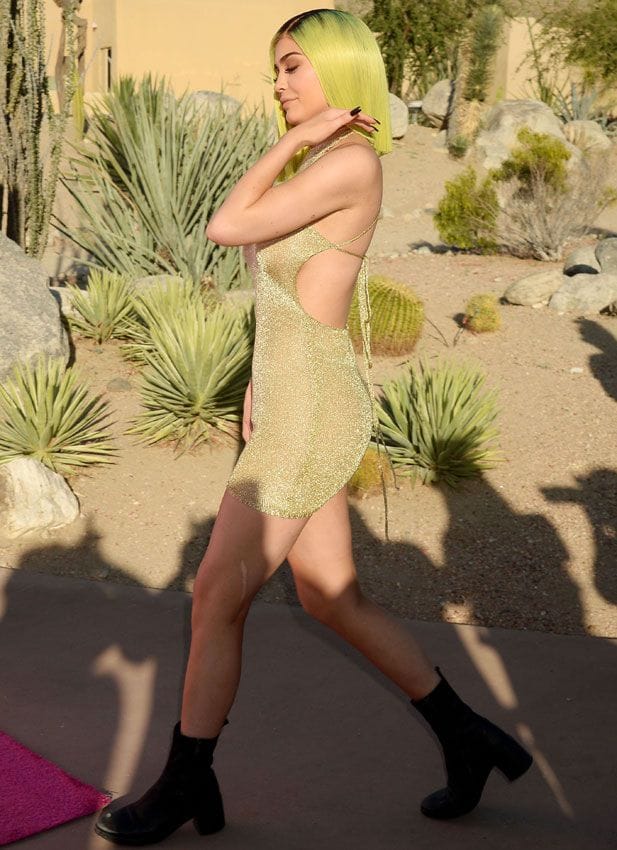 Of course, the youngest Jenner wowed everyone again with her surprise hair change and super-tight sequin dress.
10. Holy Flare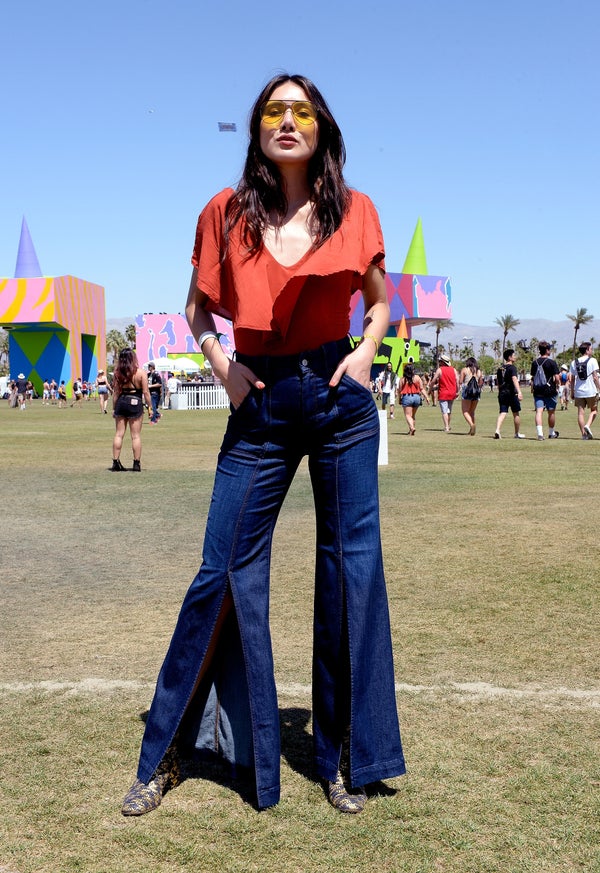 Practical? Probz not. Fierce? Absolutely.
11. Leather Forever
Classicly badass.
12. Perfectly Mixed Prints 
Literal land mermaid goals. 
13. Boho Queen 
And of course, it's not a Coachella round-up without the festival queen herself, Vanessa Hudgens. Absolute perfection.