The Liars are back, and so is their drama. The Season 7B premiere of Pretty Little Liars aired on Tuesday, and since then fans have been trying to find any possible clue to who A is, per usual. The end of "Playtime" showed the Liars' enemy Jenna reading a book presumably from A. People thought there was a hidden message written in Braille, since A and Jenna are likely working together on some evil plot to end the girls for good. So fans looked to the internet to decode it, naturally.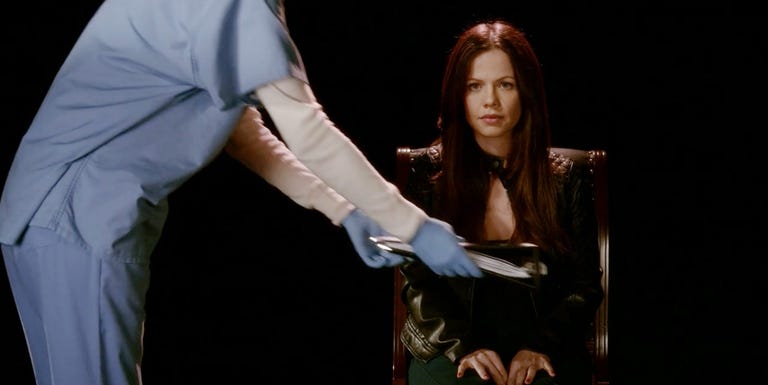 The only word Jenna left us with is "endgame," which refers to the board game the girls received in the premiere. But it could mean more. The end of the Liars? The end of A's secret identity? The end of the world? 
Cosmopolitan contacted Braille instructor Rose Angelocci, PhD, to get to the bottom of it, and it turns out that the book tells us… nothing. Angelocci deciphered words such as "water vapor drop,""science" and "earth," but didn't see anything about the oh-so-mysterious endgame. Was the book just a ploy to steer A-searchers in the wrong direction?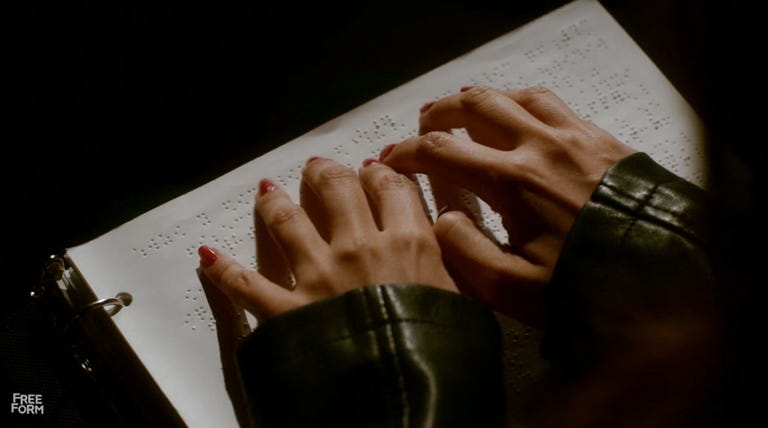 Refinery29 found that the words aren't complete nonsense. Apparently a Reddit user uncovered an article from the journal ScienceNews, titled "Water Vapor Drop Dampens Temps." Does this article have anything to do with the Liars? Or with A? Probably not. 
Bottom line: Jenna's book isn't the master clue we've been waiting for. We're just going to have to keep watching the last nine episodes to find out who A really is. And in the meantime, PLL addicts should probably stop wasting their time trying to decipher Braille.