Summer swimsuit shopping is both a blessing and a curse; on one hand, it means long days spent by the beach or pool are finally here – on the other, with so many killer options to choose from this year, how do you narrow it down to just one? (Because, let's be honest, that's about all our bank accounts will allow for.) Luckily, your star sign is here to offer some ideas for what you should wear when you're ~beach bound~ this summer.
Aries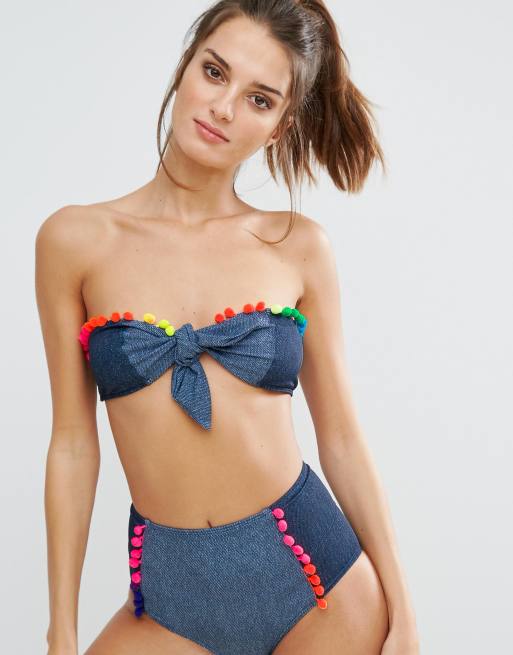 Jaded London Denim Bow Bandeau Bikini ($107)
Your confident personality means you're not afraid to take on any trend – including fun, colorful pom pom details that are just as energetic as the Aries girl!
Taurus
Triangl Milly in New York Noir ($89)
It's no secret that Taurus loves a little luxury in her life. Triangl's neoprene swimsuits provide the high quality of fabric you expect, and the classic look of this sleek black suit is the timeless piece you need in your life, Taurus!
Gemini
Boohoo Gingham Bardot Bikini ($31.50)
If you're a Gemini, your friends probably love you for your flirty and outgoing personality – making this ladylike, on-trend gingham off-the-shoulder bikini the perfect pick.
Cancer
Raw Ladder-Cutout Bikini Top ($17.90) and High-Waisted Bikini Bottoms ($15.90)
Cancer is all about a little moodiness, and it's likely that your style leans a little more on the edgy side. It's likely that you have tons of black bikinis in your closet already, but the strappy cutouts on this one give your go-to look a fun update.
Leo
Little Mistress Rose Gold Bikini Set ($38)
The Leo girl loves the spotlight – and let's be honest, is there really anything more attention-grabbing than a metallic rose gold bikini?
Virgo
LA Hearts Sporty Strappy Bralette Bikini Top ($24.95) and LA Hearts Sporty Strappy Bikini Bottom ($19.95)
Take your down-to-earth Virgo sensibility literally with a leaf-print bikini, which gives off that calm and collected vibe you're always looking to achieve.
Libra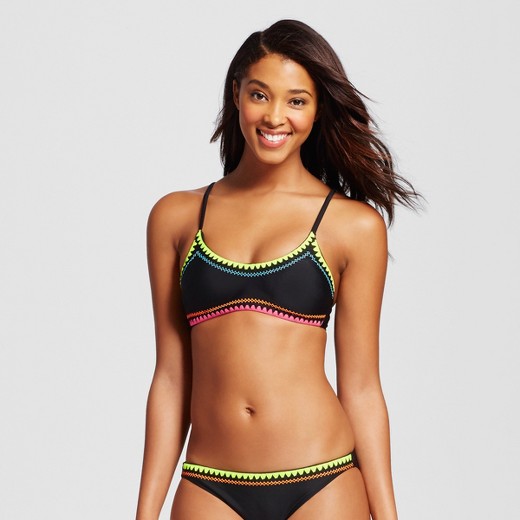 Women's Embroidered Bralette Bikini Top ($17.99) and Women's Embroidered Bikini Bottom ($14.99)
As a Libra, your indecisiveness has probably left you torn between trendy pieces and a more classic look when swimsuit shopping. Luckily for you, the statement-making embroidery on this bikini is a major look for this summer, but the bralette shape is classic enough that you won't shy away.
Scorpio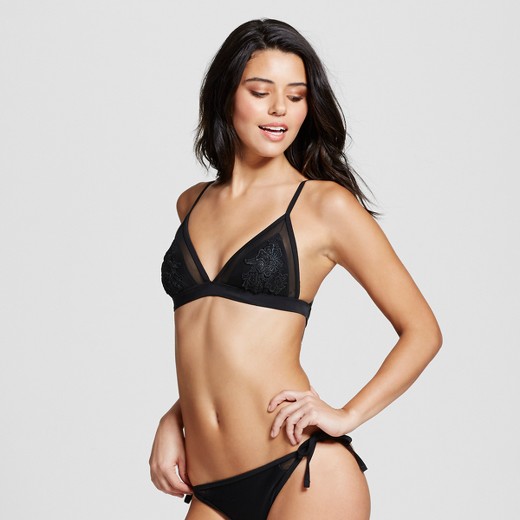 Women's Mesh Inset Triangle Bikini Top ($19.99) and Women's String Bikini Bottom ($14.99)
Mysterious Scorpio is all about looking hot AF on the beach without standing out too much, and a black mesh string bikini with subtle embroidered details nails your look.
Sagittarius
Avocado Print Bralette Bikini Top ($17.90) and Avocado Print Bikini Bottoms ($12.90)
The Sagittarius girl doesn't take herself too seriously and has a killer sense of humor. An avocado-print bikini? It's right up your alley.
Capricorn
Onia Devyn Jungle Pattern Bikini Top ($49) and Onia Lily Jungle Pattern Bikini Bottom ($39)
Practical Capricorn prioritizes comfort over everything, and a sporty look like this one gives you both fashion and function.
Aquarius
Triangl Lotte in Bonbon ($79)
A true original, Aquarius isn't afraid to stand out in the crowd. Floral on top and tie-dye on bottom? Why not?
Pisces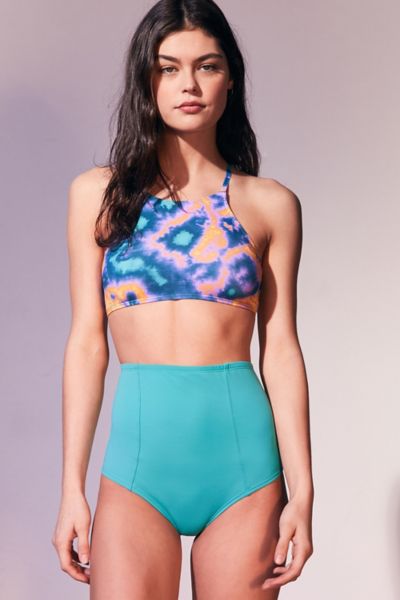 Out From Under High Neck Printed Bikini Top ($45) and Out From Under Strappy Back High Waist Bikini Bottom ($45)
Artistic, creative Pisces likes bright colors and unique silhouettes. Tons of people would shy away from the high-waisted bikini look, but not you!
If you still haven't found a beach-ready bikini, don't stress! Your star sign just might make picking one all the easier.