Rumors are circulating about a new beverage Starbucks might be launching this month—a sparkly Unicorn Frappuccino.
PopSugar reports Starbucks has yet to confirm the rumors, but a few Reddit users have provided what appears to be photographic evidence. Danielle Tullo of Cosmopolitan gathered all the potential clues pointing to a unicorn drink, and honestly, they're pretty convincing.
On Wednesday, a Reddit user posted a photo of a shaker full of periwinkle sprinkles labeled "Unicorn Dust" with the caption "Unicorn Frapp topping." A commenter replied to the post suggesting the drink is supposed to launch in seven days.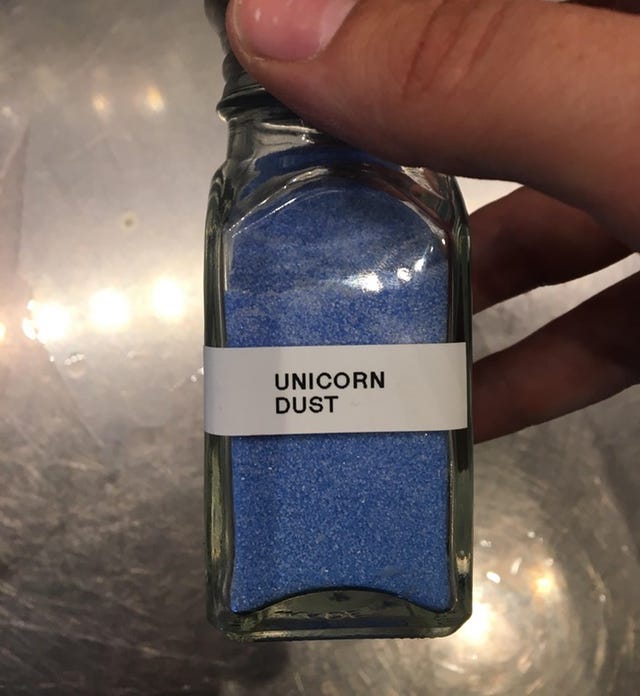 The same user, hellabummed, posted a picture of a pink and blue drink with the caption, "Unicorn Frappuccino 2017." Then another user posted a photo of a mysterious bag of pink powder whose label reads "Do Not Open Until 4/17."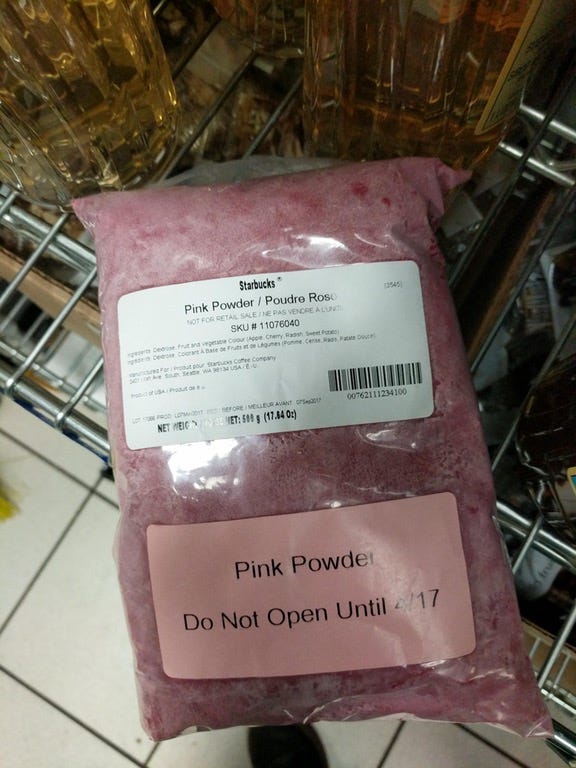 The rumor then made its way over to Instagram, where a user posted a picture of the alleged new drink covered in what looks like edible glitter, according to Cosmo.
PopSugar reports some people claiming to be Starbucks baristas have even shared details about how the Frappuccino tastes and how it's made. One wrote that it tastes like "tropical Skittles," which might be a good thing, but doesn't really sound like it. Another person claimed the recipe may be a creme Frappuccino base with mango syrup and white mocha. That also sounds...questionable. But hey, do it for the 'gram?
A third alleged barista named Laya shared a photo of a sign that looks to be advertising the new drink with the caption, "Can somebody please tell me what the f*** is going on?" The post has since been removed.
Guess we'll just have to see if this drink is real or just an elaborate, two-week-late April Fools prank. And even if it is a prank, maybe Sbux will see how excited we all are and decide to actually create it!