College is stressful, which is why it's so important to do something outside of school like join a club. But what club should you join? With options ranging from ballroom dance to student government, there is so much to choose from. It can be overwhelming! Have no fear, collegiettes, because we've figured out it all out for you. Here's what club you should join based on your zodiac sign.
Aries: Venture Club
As someone who loves a good adventure, Venture club is perfect for you! Venture clubs are all about camping, hiking and outdoor activities. Your energetic and courageous spirit will love the endless explorations you'll have in this club.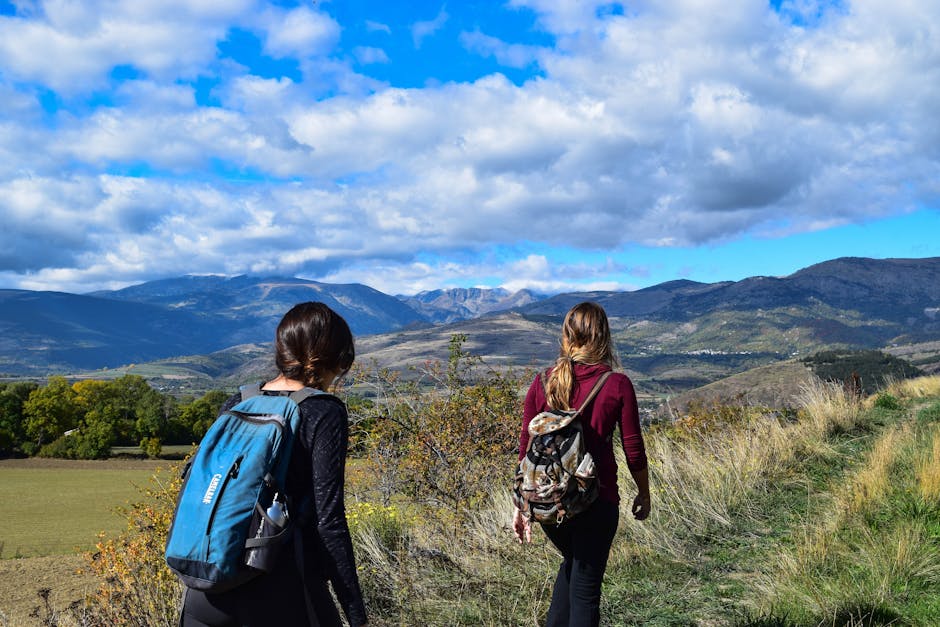 Taurus: Ballroom Dance Club
As a Taurus, you are sensual and romantic, and nothing says romance like ballroom dancing. You can usually join a ballroom dance or swing dance club no matter what level your dancing skills are at. Plus, you'll learn a cool new hobby that you can indulge in when you need to take a break from studying.
Gemini: Creative Writing Club
You are artistic and versatile, so something like a creative writing club is perfect for helping you incite your imagination. As a proud Gemini, Amanda Goecke, a junior at Carthage College, says, "I took a creative writing class at my college that I feel really brought out all of my best qualities." Along with creative writing, you could also join the literary magazine at your school. "Anything that allows your creativity to shine," Amanda says.
Cancer: Philosophy Club
As a cancer, you are a notoriously deep thinker, which is why a philosophy club is an amazing option for you. A club where you can really dive into thinking about life and *what it all means* will bring out your poetic, open-minded and imaginative nature.
Leo: Greek Life Chair
A warmhearted, generous leader like yourself would be amazing not just being in a sorority but having a position in it. Lena Gilmour, a Leo and a sophomore at Queen's University, serves as a chair position with her sorority. She says, "Leos are known for being headstrong, influential leaders, so a club with the opportunity to take a leadership position is definitely a good idea for us lions." And serving a chair position in your sorority is even better suited for you because it means you get to spend time with your favorite people, while also taking care of business.
Virgo: STEM Club
You're definitely a left-brained individual, making any sort of STEM-related club the obvious choice for you. As someone who is incredibly logical, meticulous and analytical, you love working through problems and engaging with numbers and formulas. A STEM club is the perfect place to explore new scientific ideas and maybe even try out a few!
Libra: Yoga Club
As a romantic and easygoing Libra, yoga club is the perfect place to practice self-love by taking some time to relax and focus on both your physical and mental health. Autumn Dube, a Libra and a senior at Emmanuel College, says, "Libras are all about balance and love. Yoga club is the perfect place for Libras to unwind because it allows them to slow down for a change, as they tend to be very social people." Yoga club is a great way to regularly check in with yourself to make sure you aren't putting too much on your plate. Sign us up!
Scorpio: School Newspaper
You're the type who loves to create, but also loves to have a schedule. Working on the school newspaper is perfect for you because it means you can regularly create content. On top of that, you can schedule out the time you want to work on taking photos or writing articles. You also are driven enough to be able to keep up with all of the deadlines, making this the perfect club for you!
Sagittarius: Comedy Club
As someone who is playful, funny and outgoing, you will love being a part of a comedy club. Depending on your school, you may have two types of comedy club. One is sketch comedy club, which is where you write out funny scenes and then perform them, like on SNL. The second type is an improv comedy club, which is where you make up your own lines on the spot based around a scenario, like the show Whose Line Is It Anyway? You're the life of the party, so why not try joining a comedy club?
Capricorn: Student Government
Capricorns are regarded as being both responsible and good leaders. So it's only natural that you'd join student government. No matter what position you take, from student court to student senate, or any number of other positions offered in student government, you are bound to develop your leadership skills even further – and have a good time doing it. 
Aquarius: International Friendship Club
As an Aquarius, you are totally a people person, which means you are made for international friendship club. International friendship clubs pair you up with an international student who will be studying at your college. You two will meet regularly to go do fun activities together like getting coffee or watching a football game. This helps international students make friends and allows you to make a new friend too! It's a win-win.
Pisces: Music Club
As someone who is artistic and emotional, a music club like band or an acapella group is ideal for you. Whether you play an instrument or like to sing, there is definitely a music club for you. Playing music allows you to tap into everything you're feeling, which is cathartic and liberating all at once. You go girl!
With clubs that expand upon your amazing personality traits, you're bound to meet great people, learn new things and, most importantly, have the best time!