Coachella takes place bang smack in the middle of the California desert, so sunglasses are a must for the daytime. Heart sunnies and classic Wayfarers are all well and good, but if you want to stand out this year, you might want to invest in one of these ~edgy~ pairs.
1. Oversized Mirrored Sunglasses ($19.99 at Morning Lavender)
Rawr.
2. Grace Sunglasses ($16 at Coco Loves Rome)
See life through rose-tinted glasses.
3. Joplin Sunglasses ($52 at EyeBuyDirect)
Even though round sunnies are a Coachella staple, they never fail to make a splash.
These are kinda loopy, and I'm into it.
5. Pineapple Sunnies ($10 at ban.do)
These jokey sunglasses are actually pretty cute.
6. Genesis Sunglasses ($100 at TopShop)
Bright AF.
7. Spitfire Mirrored Sunglasses ($45 at Lulu's)
Badass.
8. Flower Power Sunglasses ($65 at Etsy)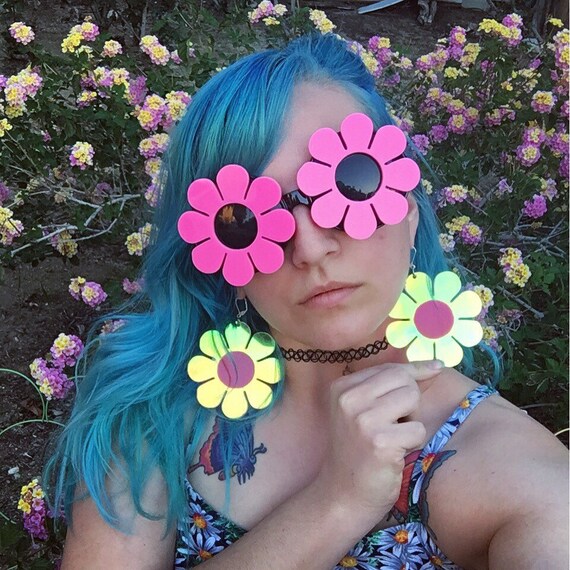 These come in tons of different colors!
9. Rimless Cat-Eye Sunglasses ($16 at Urban Outfitters)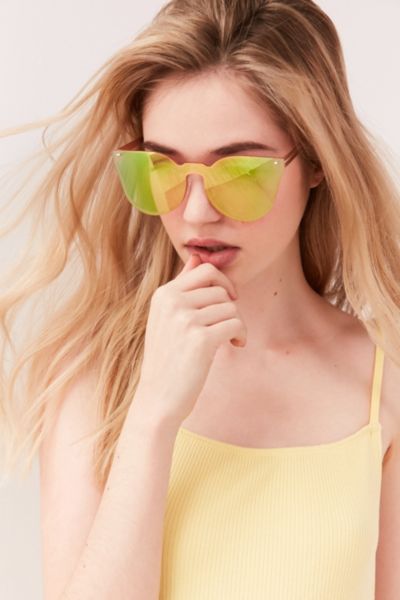 The cool-girl take on lab goggles.