In a recent interview with Entertainment Tonight, Justin Theroux basically proved himself to be one of the sweetest and most romantic guys on the planet when he gushed about his secret wedding ceremony with Jennifer Aniston. Cue the collective "awws!"
ET's Cameron Mathison asked Theroux about costar Dave Franco's secret wedding to Alison Brie, which prompted the actor to talk about his own private ceremony with Jennifer Aniston back in 2015. "I just found out about that, I didn't know that that had happened!" said Theroux of Franco's wedding to Brie. "Congrats to him, good for him for making it private. It's so much more special when it's just your closest friends and family and it's lovely. [Aniston and I] wanted it to be a peaceful environment, you don't want it to be hectic."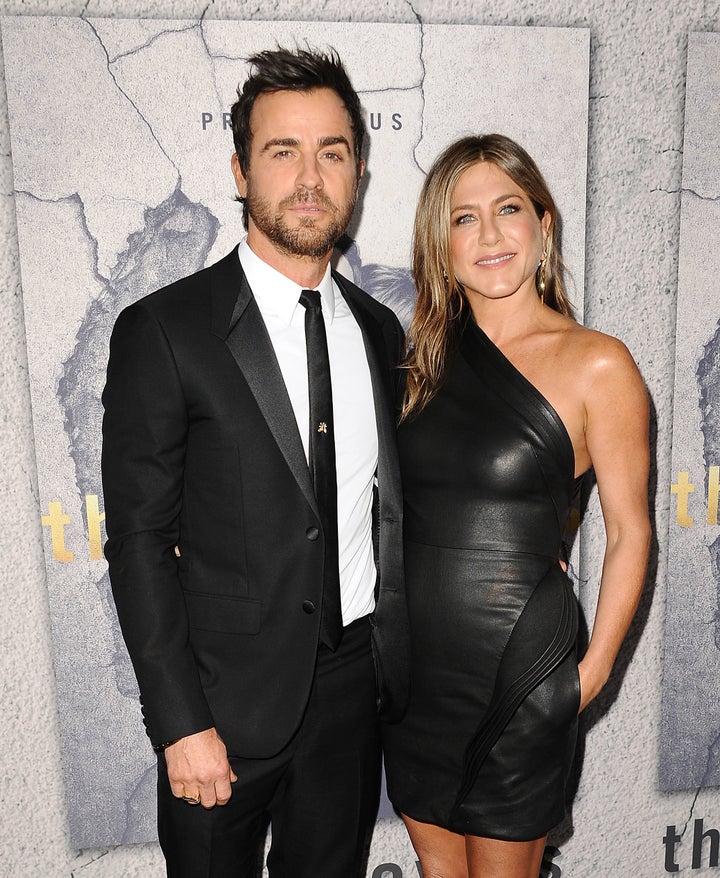 And if that's not enough to make you swoon over Theroux, then just wait until you hear what he had to say during an HBO press junket for his show The Leftovers on Monday. Theroux explained that he wanted to get back to focusing on his writing, and when asked if he would write something that would bring Aniston back to television, he was all for it. "Yeah, if the right thing came around I would definitely do it," he said. "We toss around ideas occasionally, but it's got to be something I want to write and something she wants to act in, which is harder than you might think." OMG.
It was so sweet for Theroux to congratulate the newlyweds and talk about how great his own experience with Aniston was. Also, thanks again for reminding us how you and Jen will forever be #CoupleGoals. We'll be waiting for that show of yours!