Never did I think I needed a good weekly cry until This Is Us came along this past September. No matter how strong-willed I am at the start of each episode, chances are I'm bawling halfway through at one of the tender family confessions, the heartbreaking twists or the emotional roller coaster that was the Pearson clan as the triplets were growing up.
In honor of everyone's favorite sob fest recently finishing its first season, here are 15 of the most devastating moments we saw on This Is Us this year. It's safe to say that there are definitely spoilers ahead, so proceed with caution if you haven't finished the season yet!
1. Jack being dead in the present day and Rebecca being married to his best friend
Awkward aging makeup aside, Miguel strolling in as the Big Three's stepdad (Randall's kids call him Grandpa!) was totally unexpected and sent us in a frenzy trying to figure out what happened to Jack. The idea of Jack and Rebecca's beautiful marriage not lasting was too much to handle even this early in the season, and the confirmation of Jack's death a few episodes later got a little too real for us.
2. Jack and Rebecca's marriage hitting an extremely rough patch toward the end of the season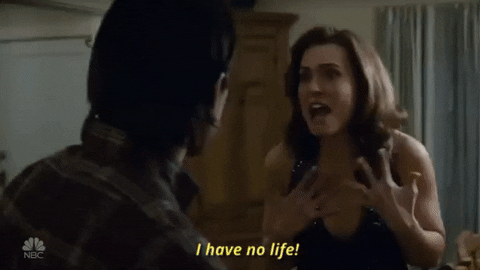 Admit it, we were all expecting Jack's death in the season finale, but instead we got a heartbreaking hint at what the state of the Pearsons' marriage was when he did pass away. 
3. Dr. K grieving about his wife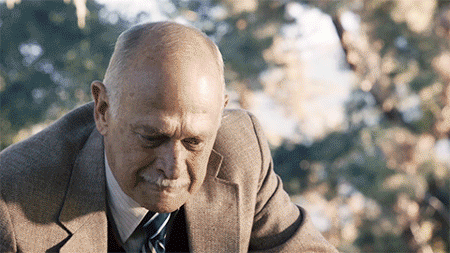 He may seem like the wise, unbreakable man who helps the Pearsons become the family they are today, but Dr. K sobbing over the loss of his wife still chokes me up.
4. Fat camp triggering Kate's memories of Jack's funeral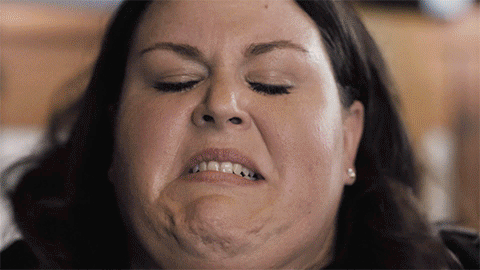 Never underestimate the power of a drum circle. Thanks to this exercise at Kate's camp, we learned that Jack died when the Big Three were teenagers.
5. Everything about the episode "Memphis"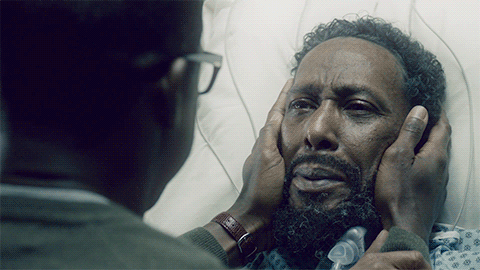 So when do Sterling K. Brown and Ron Cephas Jones win their Emmys for this episode? I don't know what I sobbed over more: William making sure he said goodbye to the girls as they looked up at him, him thanking Jack at his memorial site or Randall holding William's face and telling him to "just breathe." If you made it through most of the season without so much as a box of Kleenex nearby, this episode probably destroyed you.
6. Kate breaking down at William's memorial service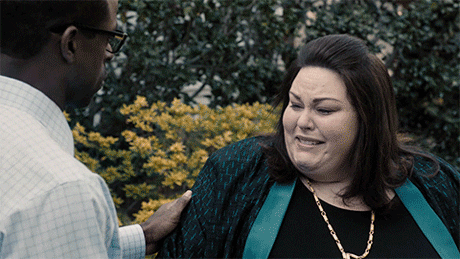 Kate and Randall moments are so underrated. Randall feels like Jack in this moment, acting strong and steady as Kate apologizes for him having to lose two fathers in his life.
7. Kevin ditching his play to do what Dad would've done and comfort Randall
Anyone who's suffered from anxiety saw a little bit of themselves in Randall when job responsibilities and family issues began piling up for him. Kevin redeemed his teenage self by knowing when his brother would need him most.
8. Kevin trying to explain life to Annie and Tess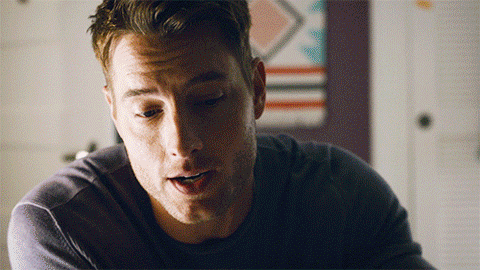 "There's no you or me or them. There's just us."
9. Kate's guests at her tenth birthday party hanging out with Kevin instead of her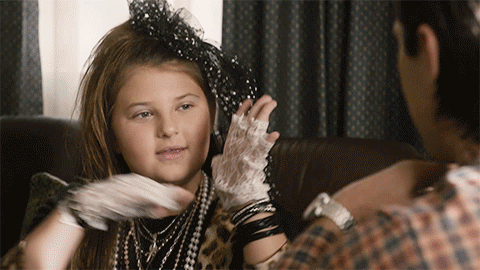 This wasn't one of the more emotionally extreme moments of the season, but we've all been in Kate's shoes, right? The moment ends on a lighter but still heartbreaking note when Jack tries to comfort her but she asks to be alone.
10. Randall confronting Rebecca about her knowing William for her kids' entire lives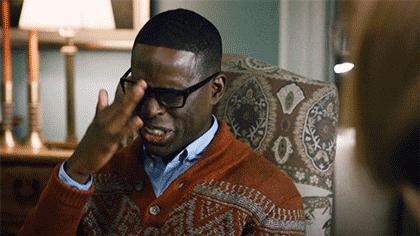 When was the last time your Thanksgiving dinner ended with a life-altering discovery?
11. Beth finally getting her goodbye from William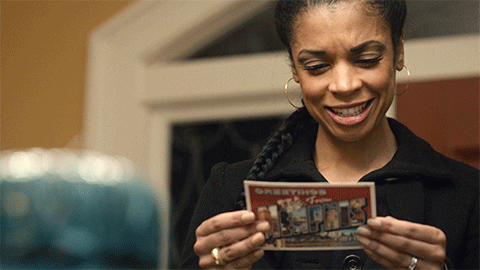 Like Kate and Randall, Beth and William had an underappreciated relationship, and it came to a beautiful conclusion when Beth received the postcard William carefully picked out for her while in Memphis.
12. Rebecca talking to the babies in her belly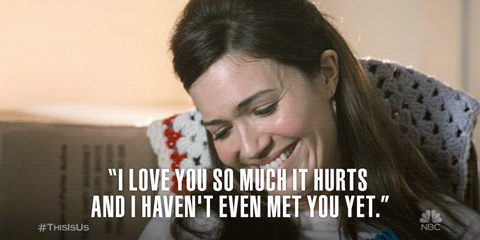 Pregnant Rebecca was a highlight of Season 1, and her heart-to-heart talk with her unborn children definitely made me want to call my mom.
13. Kevin reuniting with Sophie
Fans were ready to bust out the Team Olivia or Team Sloane shirts when a pep talk from Toby convinced Kevin to reconnect with his—surprise!—ex-wife and childhood sweetheart Sophie. Her introduction revealed an entirely new side to Kevin that we're still trying to figure out.
14. When Randall hallucinates, has a vision of Jack and watches a moment from his childhood with him
There have been plenty of hints that once the triplets hit puberty, things in the Pearson home weren't as great as they seemed earlier. Even though it wasn't real, adult Randall watching his family play a board game with Jack at his side was a sweet reminder of how awesome those old family memories can be.
15. That final monologue, though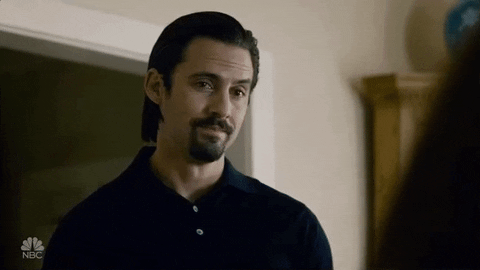 Brb, I'm still looking for the Jack to my Rebecca, aka my "big break."