As a lover of beauty products but also a college student (aka: broke), it brings me great joy to find a knock-off version of a high-end beauty product that works just as well and costs way less. Oftentimes, however, cheap versions of things do not work as well as their expensive counterparts. Which, apparently, is exactly how Kat Von D feels about Makeup Revolution's knock-off of her latest Eye Contour Palette.
LOL @ the savagery in this post. If captions could kill...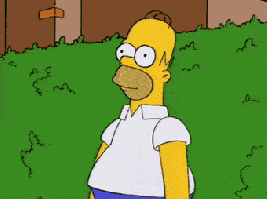 I mean dayummmm... #lazyfucks is a bit harsh, if you ask me. And as a girl on a budget, #cheapass really means #affordable, so that's not a problem for me. Almost every high-end brand gets copied by a less expensive alternative at some point or another. There are hundreds (maybe even thousands) of articles dedicated to using designer makeup products next to their drugstore dupes and figuring out if they're really worth the price or not.
People in this Reddit thread pretty much summed it up perfectly: by posting this, Kat actually drew attention, and probably sales, to her competitor. Not to mention, all of her fans now know that there is a perfect dupe to her palette—whoops. She should have realized that imitation is the best flattery, and just *let it go* (cue Frozen music).