Tyra Banks is fierce AF, so when the queen of smize left America's Next Top Model, fans understandably lost their cool. Luckily, their disappointment didn't go unnoticed. It's all happening, folks—Tyra is returning to her rightful place as host of ANTM!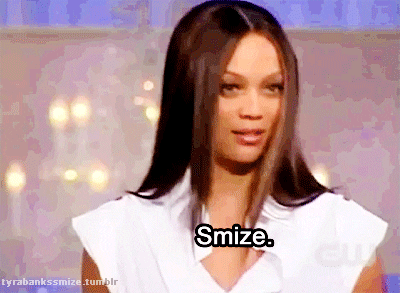 In a statement, Tyra said, "I'm overwhelmed and humbled by the intensity of the ANTM fan base whose deep affection for the show led me to have a change of heart."
She didn't stop there either. "After giving it a lot of thought," Tyra explained, "I realized that remaining behind the camera wasn't enough because ANTM is woven into my DNA." YAASS!
Tyra will reclaim her throne as host for the next season of VH1's America's Next Top Model. Her co-executive producer, Ken Mok, admited that he knew the show needed Banks back as soon as she left. "Tyra has always been the heart and soul of the franchise and her absence was deeply felt." A sentiment we can all agree with.
Banks also confirmed her return in a series of tweets, including one to Rita Ora, who took over as host during Tyra's absence.
I missed my ANTM baby so Mama's back! #ANTM#ANTM24

— Tyra Banks (@tyrabanks) March 16, 2017
Mizz @ritaora, you exemplify Business Boss Brand to the fullest! Thank you for all the amazingness you brought to ANTM

— Tyra Banks (@tyrabanks) March 16, 2017
Here's to many more beautiful ANTM moments with Tyra!