Our favorite holiday of the year is finally here: World Sleep Day! Since March 17 is devoted to sleeping soundly and nurturing life this year, we might as well take advantage of it. Grab your sleepwear necessities and prepare for the best day of your life! Instead of solely focusing on catching up on those much-needed zzz's, step up your sleeping habits by getting your best beauty sleep possible.
For those of us who are lucky enough to sleep our troubles away this Friday, grab these five must-have beauty products, so your skin can be just as rejuvenated as your body!
Organic Beauty Sleep Concentrate ($53 at Neal's Yard Remedies)
Prepping for our skin's future can never start early enough. NYR uses a blend of Ylang Ylang oil to create this Beauty Sleep Concentrate that will completely optimize your skin's nighttime recovery—which means minimizing fine lines and wrinkles in the long run!
The essential oils infused into this pillow mist will help you have the best sleep ever. You'll be able to wake up feeling perfectly relaxed and refreshed after spritzing this magical blend on your pillow.
Lighting a candle is the easiest way to start unwinding after a busy day, so why not light one for your day of blissful slumber? This Black Chamomile-scented aromatherapy candle will be the perfect scent to set a relaxing mood for your room.
BB Seaweed Face Mask ($8.95 at Lush)
What's beauty sleep without a face mask? Grab one of Lush's cruelty-free options, like the BB Seaweed mask, and you'll be one step closer to having healthy, glowing skin!
Living Proof Perfect Hair Day Night Cap Hair Perfecter ($28 at Sephora)
No beauty look is complete without a little help in the hair department. Living Proof's Perfect Hair Day Night Cap Overnight Perfecter will be the best way to give your hair the break it so desperately needs! 
Hangover Rx Primer ($32 at Too Faced)
The key to looking like you just woke up from the best beauty sleep ever is definitely using the right primer. Try Too Faced's Hangover Rx Primer and you'll feel ready for anything, even if you'd prefer to just take a nap instead. (We won't judge.)
Organic Coffee Bean Caffeine Eye Cream ($25 at 100% Pure)
Sometimes our dark circles like to blow our cover and show that we actually had zero hours of sleep, but not with this lil' miracle worker! The caffeine-infused undereye cream will instantly awaken your tired cells and make you look wonderfully rested.
EIMI Dry Me Dry Shampoo ($19 at Wella)
If you can't participate in World Sleep Day, chances are you're incredibly busy. Which means, dry shampoo is your best friend. Grab a can of Wella's magic dry shampoo and your hair will look good as new! 
Frank Body Coffee Scrub ($18 at Urban Outfitters)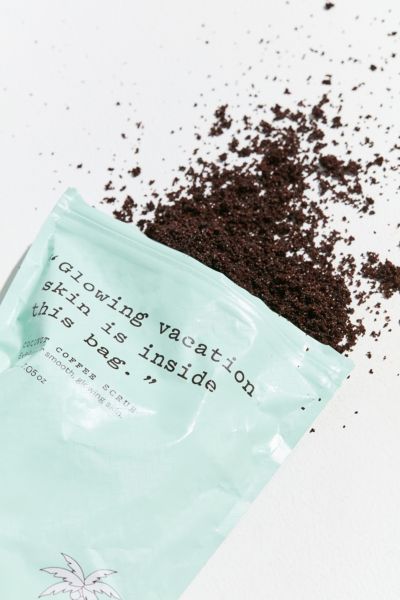 Revitalize your body with this natural coffee exfoliant and buff away all of the tired, dry skin! You'll be left with soft, hydrated skin that will look like you've had plenty of beauty sleep! And it comes in yummy scents, like summery coconut.
Whether you are fortunate enough to sleep your way through World Sleep Day on March 17, or you have to spend your day daydreaming about your bed (ugh), there are so many beauty products out there to improve your experience. Everyone deserves a little beauty sleep, especially on World Sleep Day!