March 17 is going to be everyone's favorite day of the year, and, no, it's not because of St. Patrick's day... It's World Sleep Day! Time to unwind and sleep our troubles away—I mean, it's mandatory on World Sleep Day, right?? What better way to prep for a day devoted solely to our favorite activity—sleeping!—than shopping for a few of the necessities? Here are 11 must-haves for a successful celebration of World Sleep Day.
1. Supersoft Crochet Trim Sleep Romper
(Victoria's Secret, $45)
Step up your typical pajama pant set game, and snag one of these cute sleep rompers from Victoria's Secret.
2. Sleep All Day Nightdress
(Forever 21, $12.90)
What better way to celebrate World Sleep Day than wearing a "sleep all day" nightdress from Forever 21? Think it, wear it, do it.
3. Sleepover Knit Sleep Robe
(Victoria's Secret, $48)
It might be a little embarrassing to answer your door in your jammies, so make sure you have one of these cute robes from Victoria's Secret on hand just in case you have a package (aka pizza) delivered.
4. Glitter Gel Eye Mask
(Ulta, $7.99)
Take advantage of your sleep-filled day and pick up this glitter eye mask from Ulta for only $7.99, which will instantly rejuvenate the skin around your eyes! 
5. Amped Fleece Throw Blanket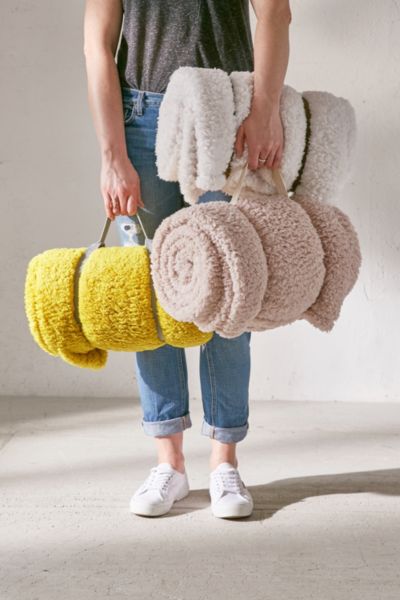 (Urban Outfitters, $59)
There's nothing better than curling up with a fleece blanket before falling asleep, which is exactly why you need to go buy this snuggle-ready blanket from Urban Outfitters ASAP! 
6. Don't Worry Take a Nap PJ Set
(Forever 21, $14.90)
If you don't have the option to spend all day hanging out in bed on World Sleep Day, set aside some time for a nap in this cute matching t-shirt and shorts set! Even if you can't celebrate the day to its fullest, wearing this will definitely put you in the right mood.
7. Nude Velour Loungewear Hoodie
(TOPSHOP, $45)
This is ~your~ day to hide from the world, so slide on that hood and ignore everyone!!!
8. Harry Potter Tank/Short Pajamas Set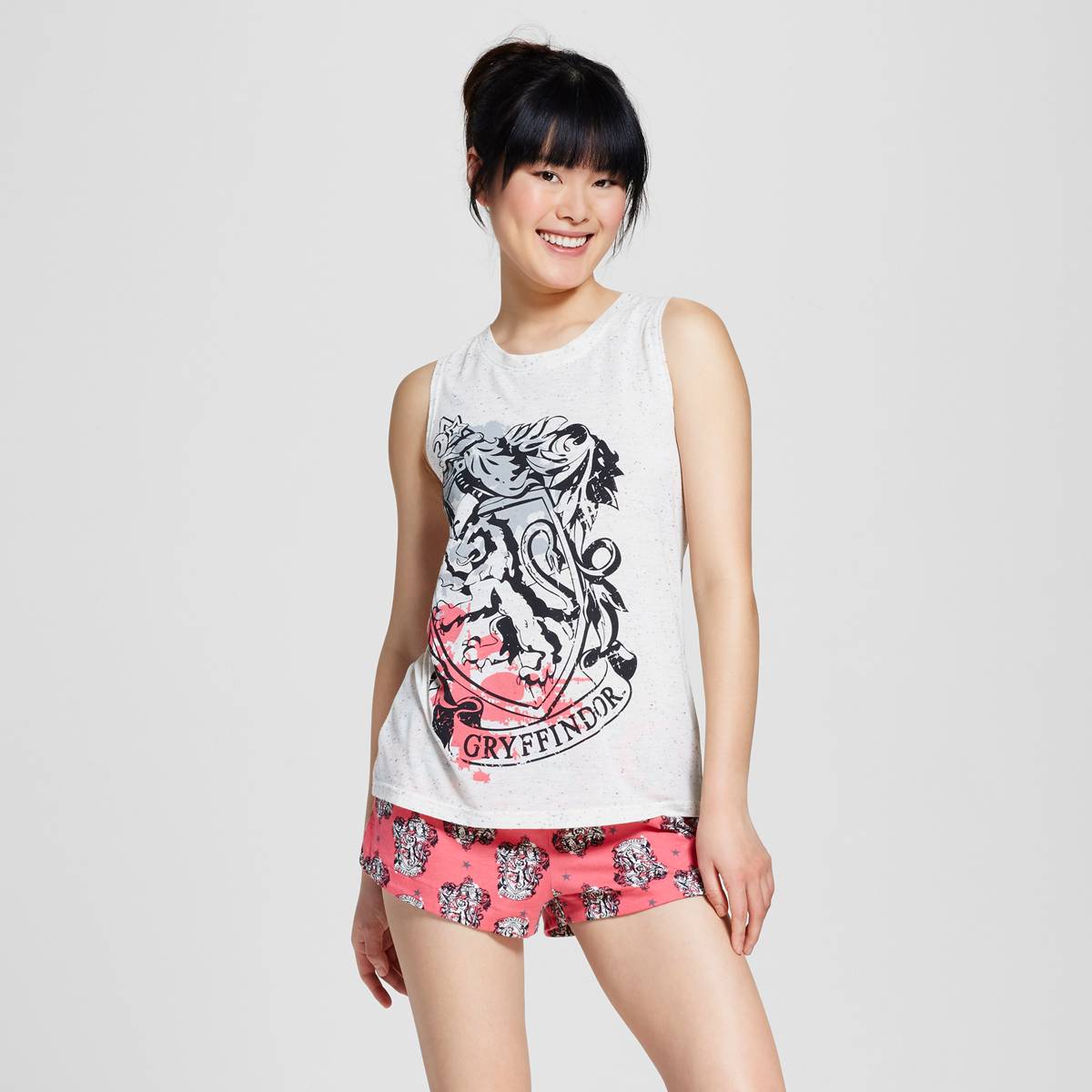 (Target, $18)
Who doesn't wish they had more Harry Potter-themed clothing? We can trump our muggle status in our dreams, so these pajamas are great for ensuring that we're soaring off to Hogwarts in dream land.
9. Bear House Slippers
(Forever 21, $6) 
Need to leave bed for a bathroom break or to get food? Toss on cozy slippers to keep your feet warm on the walk through your house (tbh, anywhere that is not your bed will feel like it's freezing). 
10. Hooded Blue Hello Kitty Jumpsuit
(Nordstrom Rack, $19.97)
If you're trying to fully unwind and sleep your worries away, wearing an onesie is ideal, right? Of course, a Hello Kitty print makes it even better.
11. Windowpane Check Pajama Pants
(Topshop/Nordstrom, $38) 
Even though no one is presumably seeing you while you sleep, there's no reason why you shouldn't want to feel stylish. The pattern of these PJ pants is to die for, because nothing is more classic than black and white.
With these sleepwear items, you'll be all ready for World Sleep Day on March 17!