For some reason, a love of all things tiny runs wild through every girl's veins. Anything miniature (or, really, just smaller than it usually is) makes our hearts start to beat really fast, and all we can think is, "Gimme! Gimme! Gimme!" We love mini versions of basically everything, but there are a certain things that are even better when they're shrunk down. The smaller something is, the bigger its cuteness factor!
1. Cupcakes
Mini cupcakes are like bite-sized bits of heaven. With the perfect frosting-to-cake ratio, you can pop one in your mouth without worrying about getting your hands sticky from excess icing. Plus, with mini cupcakes, you can have more than one, trying lots of different flavors, without feeling guilty. 
2. Dogs
It's pretty much an absolute truth that puppies are the greatest things to walk the planet.  Even better than puppies, however, are dogs that stay small even as they reach adulthood. It's like having a puppy forever! Talk about the perfect cuddle buddy.
3. Reese's Cups
Mini Reese's Cups are our weakness here at HC. They're a little dangerous (suddenly you've eaten 10 and you don't know how), but so yummy. Unlike normal-sized Reese's, the fun-sized ones have the perfect amount of peanut butter inside. So amazing.
4. Nail Polish
Can't pick the perfect spring color? No problem! With mini nail polishes, you can buy multiple colors without spending as much money! The little bottles make us want a million of them. We'll paint our nails a new color every day!
5. Clementines
Unlike oranges, which are impossible to peel and leave our hands sticky, clementines are the perfect citrus snack. They peel super easily and are just enough food to satisfy our midday cravings. Plus, they're just so much cuter than their larger cousins. Maybe that's why they're called Cuties!
6. Toiletries
There's no way we're the only ones who fawn over travel-sized toothpastes and shampoos in the drugstore aisles. If it was cost-efficient, we'd stock our cabinets with TSA-approved travel toiletries… too bad it's less expensive to buy in bulk! Guess that means we just need to go on more vacations that require air travel.
7. Cookies
Okay, don't get us wrong; we don't discriminate against any type of cookie. Big or small, chocolate chip or snickerdoodle, we'll welcome cookies into our mouths graciously. That being said, there's something so perfect about a mini, warm cookie that goes down in one bite. Both gooey and crunchy, they're definitely our favorite treat!
8. Cats
Regardless if you're a cat person or not, tiny kittens may just be the cutest animals on the planet. Their big eyes and little noses and mouths make them look like cartoon characters, and we just want to snuggle with them.
9. Baby Clothes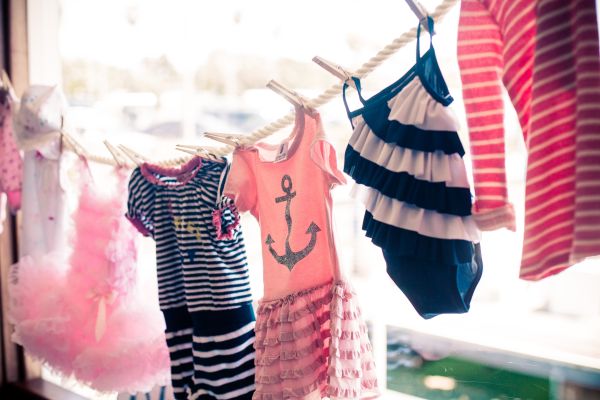 We love babies, but we also are obsessed with tiny baby clothes. Have you ever held up a onesie and died at how amazingly adorable it was? Little baby pants, shoes and accessories fit into this category as well. Not that it makes us want a baby (not yet, at least!), but we still think the clothes they wear are pretty stinking cute.
10. Donuts
Mini donuts beat out regular donuts every single time. Especially when they're hot and coated in sugar, these state- or county-fair staples are surefire winners.
11. Tiny Hamsters Eating Tiny Burritos
You may think we're crazy, but just watch this video and you'll get why this is the most magical thing that's ever happened.
It's official. Everything's better in its mini version.