One of the most talked about aspects of this year's Oscars (aside from that Best Picture moment) was the weird way Nicole Kidman clapped throughout the ceremony. In an interview on Kiss FM's Kyle & Jackie O Show, Nicole spilled the real reason why she was clapping like that: she didn't want to damage her jewels. Oh, what a struggle.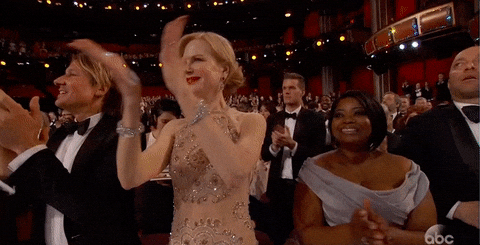 "I was like, 'Gosh, I really want to clap. I don't want to not be clapping, which would be worse right? 'Why isn't Nicole clapping?' So therefore I'm clapping but it was really difficult because I had this huge ring on, which was not my own but was absolutely gorgeous, and I was terrified of damaging it!" Nicole said.
According to Cosmopolitan, Nicole was wearing 119 carats of Harry Winston diamonds—just one piece, a pearl-shaped diamond ring set, was 13.58 carats.
No wonder she didn't want to damage them. I would've seal clapped too.