Last season on The Mindy Project, Mindy and new doctor Jody found themselves in a classic case of opposites attract. Jody is conservative, old-fashioned and used to more traditional ladies than Mindy. However, Mindy's high energy and knowledge of pop culture won him over, and they shared a passionate kiss. Unfortunately, after Mindy's one-night affair with Danny, she broke things off with Jody, which made their work situation a little uncomfortable. Especially considering Jody had joined Mindy's company Later Baby as a co-partner. Awwwwwkward. 
After a lot of avoiding each other, the show has finally addressed the tension between Jody and Mindy—this week, they reconnected as friends. It may have been awkward at first. (After all, Jody bought Mindy an apartment! Hard to go back from there.) But eventually Jody turned out to be an even better friend than expected. After lecturing Ben on treating Mindy better, he showed up to a sad Mindy's apartment with a friendly offering: a bag of McDonald's. Best. Friend. Ever. 
In honor of Jody and Mindy finally recovering from their breakup and reconnecting as friends, here are the five awkward stages everyone goes through when becoming friends with their ex.
1. Avoiding each other at all costs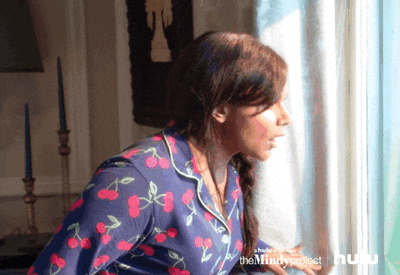 Awkwardly avoid running into each other at all costs. This is especially hard if you have multiple mutual friends or work together, like Mindy and Jody. Just avert your eyes and back away…slowly. 
2. Reconnecting when the time is right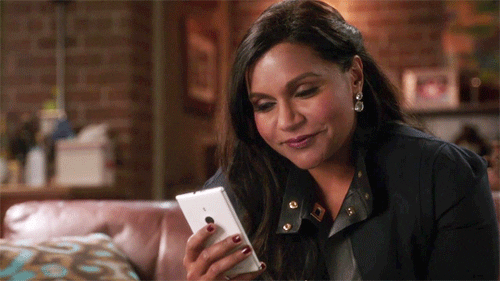 Whether you shoot them a text, tag them in a funny video on Facebook or get stuck on a road trip to Maine with them, reaching out is the first step to reconnecting. Sometimes it takes months to feel like you're in the right space to talk again, but as long as you put in the effort to reconnect, it won't matter how much time has passed.
3. Don't let old feelings come back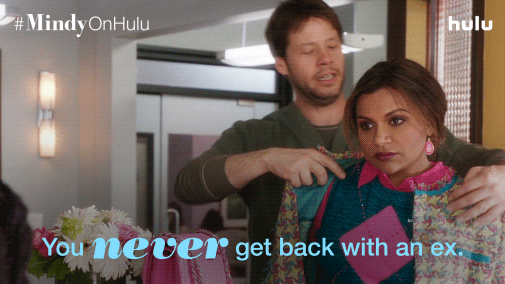 It can be easy to fall back into old habits, but it's important to remember that you broke up for a reason. Becoming friends only works if it stays platonic! 
4. Support each other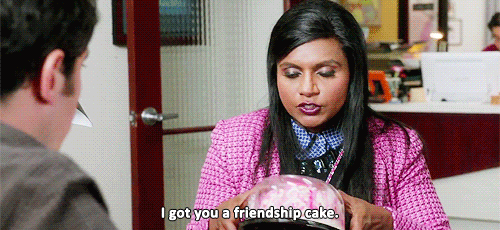 Whether it's engaging in each other's hobbies or offering up special gifts, supporting each other is a true sign of friendship. Even Jody supported Mindy's relationship with Ben by offering up his weird but helpful advice about Ben's ex-wife.
5. Finally become friends
Becoming friends with your ex can be awkward and tricky, but once you get over your past, you can learn to support and love the person without all of the romantic feelings. Mindy and Jody may have had a disastrous breakup, but they managed to overlook it in order to work together and grow their frienship. Plus, Jody knows the key to Mindy's heart…