Well, this is something we never thought we needed in life. After being caught by the paparazzi with a wet mark on his sweatpants, Justin Bieber explained the photo to fans with a reference to his "dick area," Cosmopolitan reports.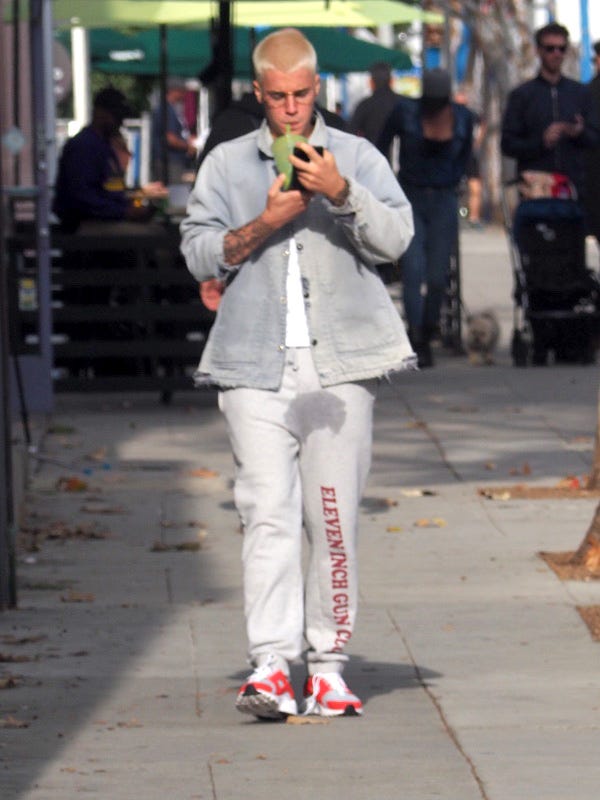 According to the Biebs' Twitter clarification, the water from some flowers spilled on…that area when he was driving. 
Someone got me flowers and I was driving, made a turn, and the water spilled on my dick area...Didn't bother me if it made ya laugh nice!

— Justin Bieber (@justinbieber) February 24, 2017
Beliebers haven't found Justin's story too convincing, with one fan even starting a Twitter poll asking people if they believed his explanation.
You believe @justinbieber, right?

— Alyssa Bailey (@alyssabailey) February 24, 2017
Honestly, we're fine with Justin's version of the dirty details because who really wants to be thinking about his "area" any more than we already have? Props to Justin for laughing it off, but we're still a little too scarred from this to laugh along just yet.