It seems like nowadays, the runway can be inspired by just about anything. From Bill Nye, to condoms, to McDonalds, everything has a place in the fashion community—even Bernie Sanders. Whether you supported the Senator or not this past election season, I think it's safe to assume that no one was looking to the former Democratic candidate for style inspiration. That is, of course, until French luxury brand Balenciaga made him its fashion muse for a 2017 Paris Fashion Week runway show.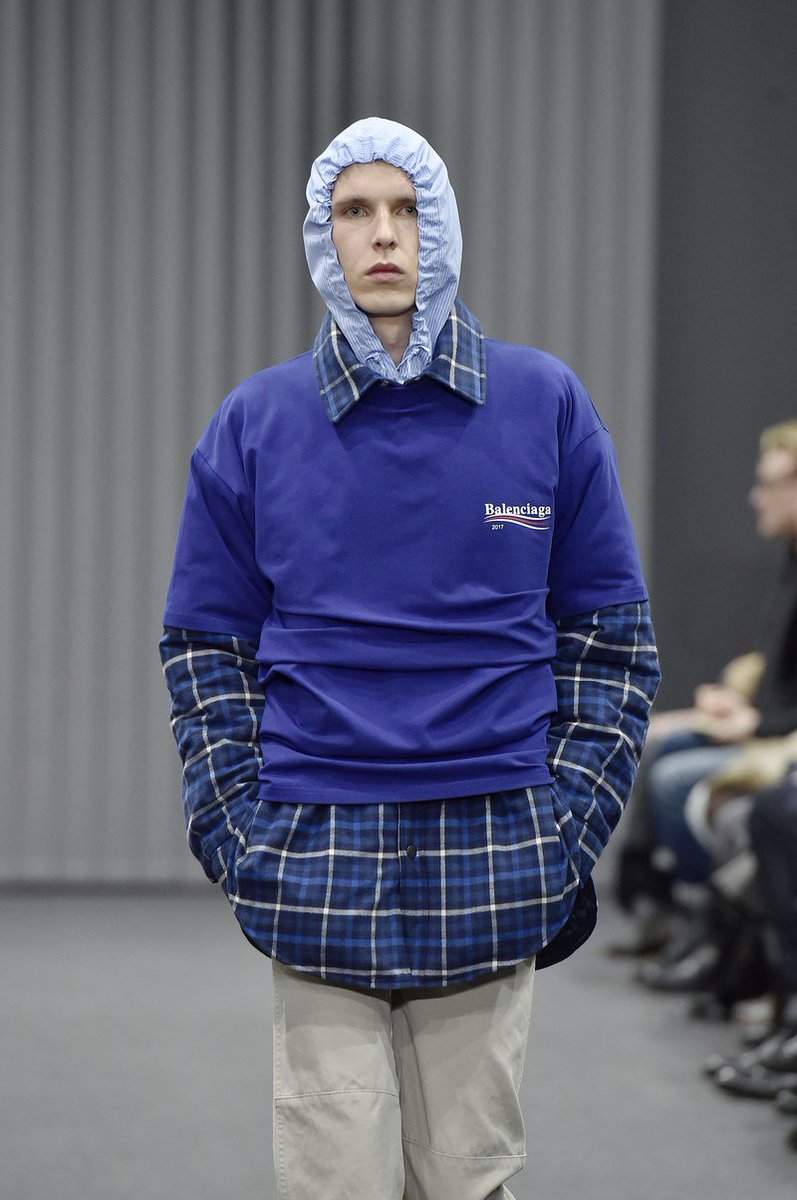 Bernie's famous campaign logo has been altered ever so slightly, and the word "Balenciaga" has replaced "Bernie." I had to do a double-take at the t-shirts to realize that they are in fact high-fashion, rather than actual campaign shirts.
CNN's Jake Tapper asked Sanders what he thought of the whole ordeal, and his new status as a fashion icon. 
.@BernieSanders on being Balenciaga's latest muse: "Of my many attributes, being a great dresser is not one of them"https://t.co/8oCdahczU5

— CNN (@CNN) February 5, 2017
The Senator responded tactfully, saying "Of my many attributes, being a great dresser is not one of them." We have to say: don't put yourself down, Bernie, you've had some great fashion moments, like that one time you posed coyly for The New Yorker:
Or that time you dressed up, and were all ready to be your own prom date: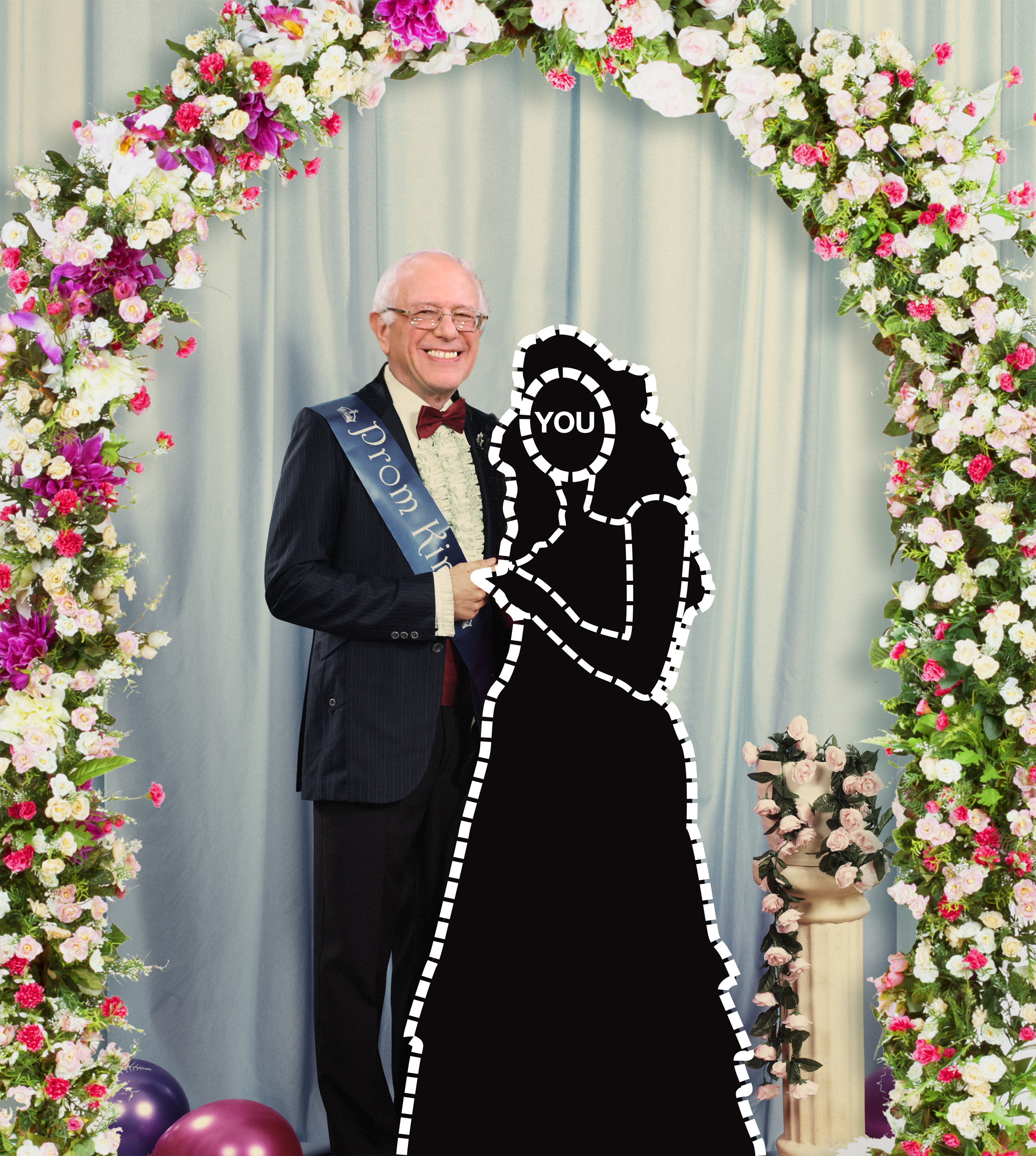 Only the fashionable can rock hair like this: Let;s just say, after 75 years, Bernie's got the classic look down to a fine art.