It's a bird! It's a plane! It's a...meat dress? Let's be honest, Lady Gaga has had some pretty major fashion moments over the years. From arriving on the red carpet in a giant egg to wearing dozens of enormous silver cones on a night out, Mother Monster has definitely made a name for herself in the world of fashion.
Whether you love Gaga's ever-evolving style or love to hate it, you can't deny that she's changed the fashion industry for years to come. Besides being an incredible human being and an activist, Lady Gaga is a true artist–on and off the stage.
Take a look at some of our favorite Monster's weirdest, wildest, and most beautiful outfits from all throughout her career:
1. Kermits, Kermits Everywhere 
It's not easy being green.
2. Red Lace
Am I the only one who can see a resemblance between Gaga's head piece and a shrimp head?
3. THE Meat Dress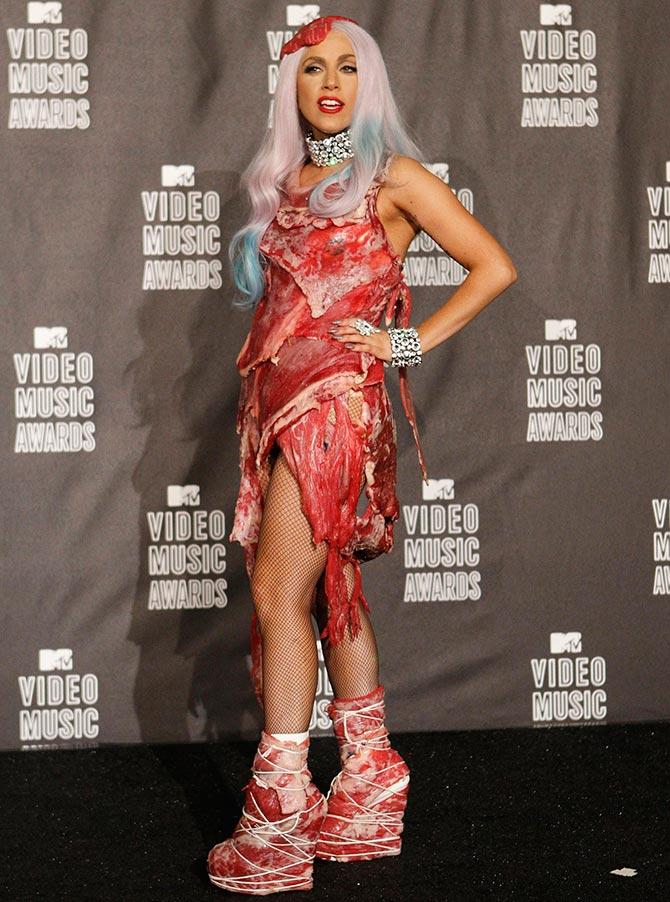 Let's just say PETA wasn't so excited about this particular look, and neither were the people sitting next to her. Rumor has it, the meat dress didn't exactly smell like roses. 
4. The Polka Dot... Octopus?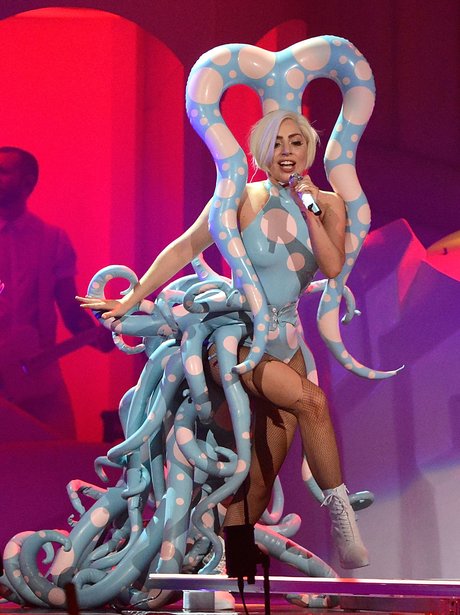 Is it weird that I kind of love this in a modern art exhibit kind of way?
5. Glitter, Stars & Hoops
Honestly, props to Gaga for being so dedicated to her look that she wore these sky-high heels and carried that star around for the entire red carpet show.
6. Bubble Boy
Even the piano and piano bench match Gaga's unique outfit.
7. The Egg (!!!)
Say what you want about Lady Gaga, but you can't deny the star knows how to make a memorable entrance.
8. Unicorn Princess
Me going to class on any given day. Make way.
9. Channeling Cher
This campy outfit was inspired by another musical icon—the one and only Cher:
10. ???
Where can I cop those booties though?
11. Inflated Everything
Walking around town like this takes some serious dedication.
12. Red & Blue Layers
While I wish I could see Gaga's stunning features, I kind of love this totally out-there look.
13. Ice Queen
Elsa who?
14. Real Life Painting
This look is pretty genius and I love how even her hair matches her shirt and makeup.
15. Neon Everything
Don't get me wrong—I adore Gaga, but those leg warmers and rainbow dreads definitely make for a bad romance.
16. Roses are Red...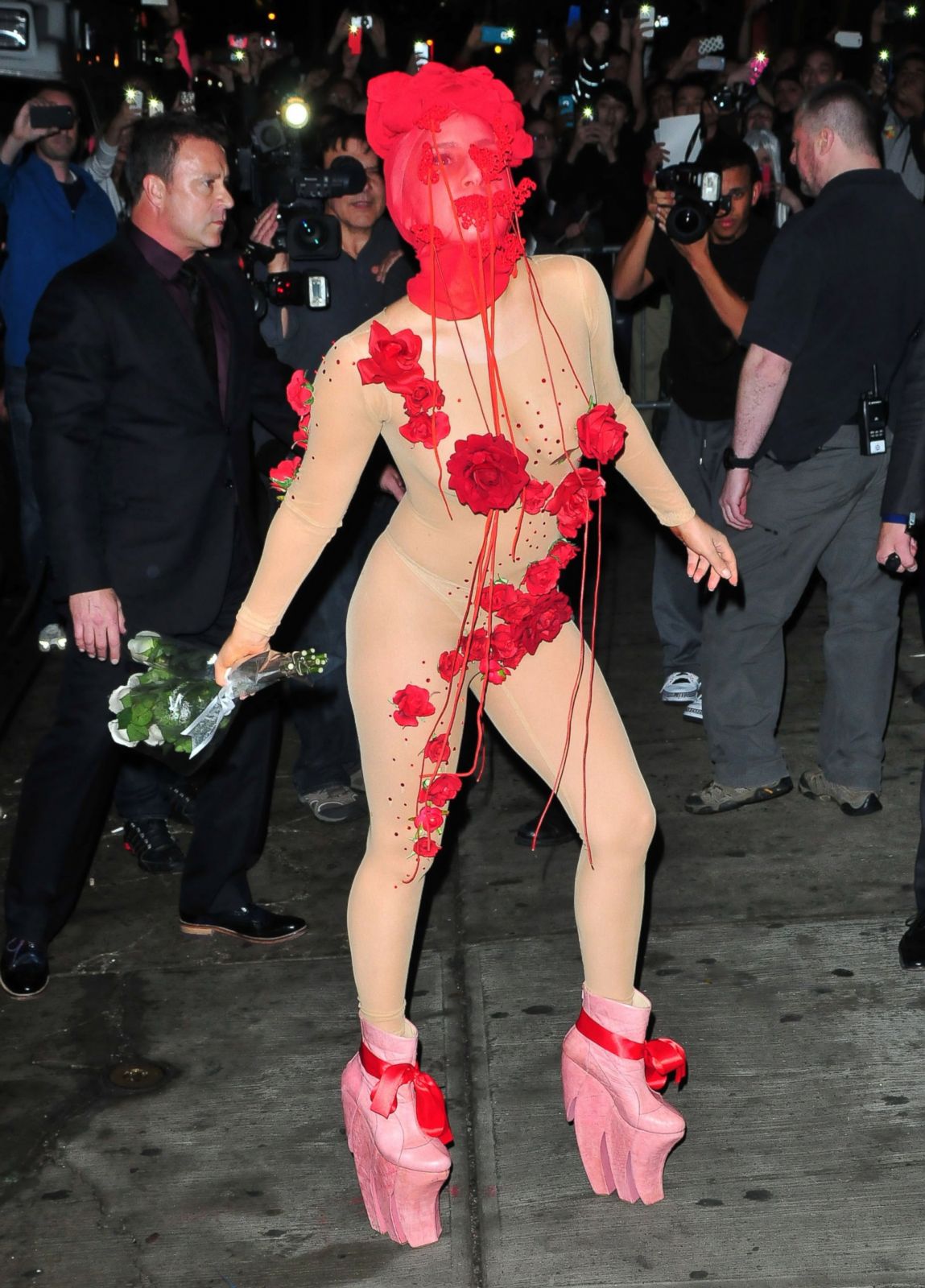 With some more of those gorgeous roses, this look would be perfection. 
17. Hair Everywhere
I hope she didn't get too hot under all that hair. 
18. Silver Cones
Everyone make sure to keep your distance, otherwise you might lose an eye!
19. Superbowl LI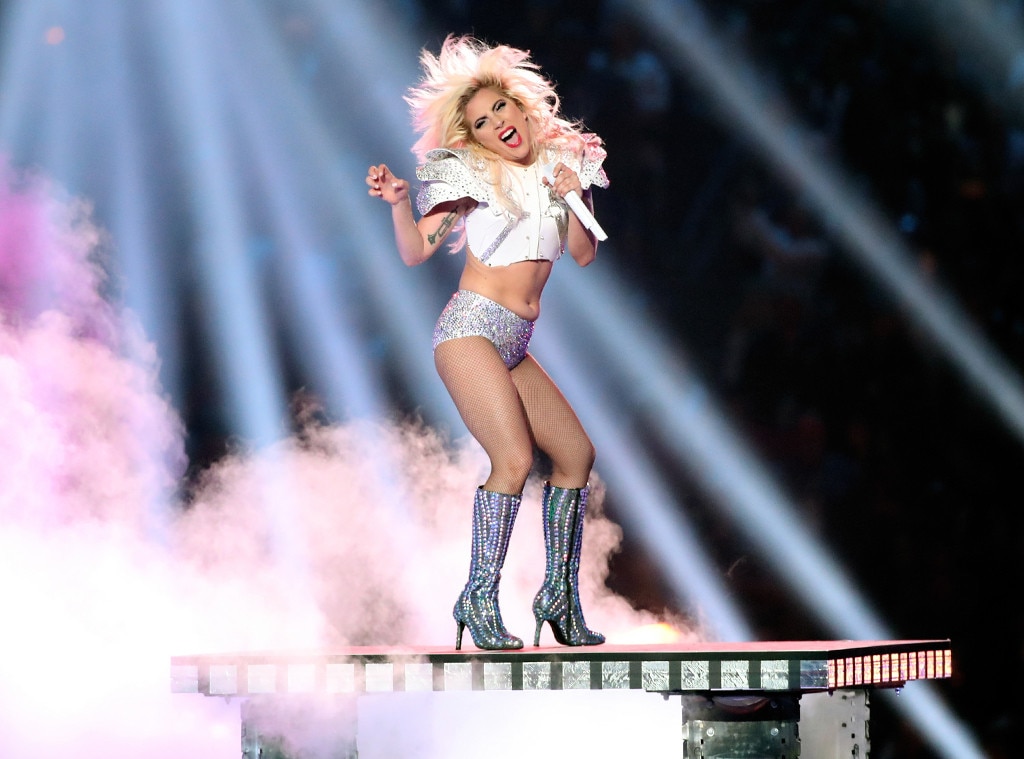 Because I can't get over Gaga's show-stopping half-time performance at this year's Super Bowl!