Shopping is definitely fun at times, but it can be pretty hard to find motivation to buy yourself that cute dress when you can barely afford enough ramen to get you through finals week. Nowadays, however, more and more companies are teaming up with organizations to give back to causes ranging from deforestation to medical research, so it won't be as easy to exit out of that tab.
Whether you're looking for a gift for your friend or you just want to give back but don't know where to start, we've put together a list of some of our favorite charitable organizations...that just so happen to also sell some pretty unique and drool-worthy products. Sorry, @MyBankAccount!
Check out our list of companies you can feel good about shopping, especially now that so many of our rights are in jeopardy:
1. Raven + Lily
Raven + Lily is a fair trade jewelry, clothing, and home goods company that provides jobs for women in Ethiopia, Pakistan, Kenya, Cambodia, India, Guatemala, and the U.S. The women make each item by hand and the products are shipped to countries around the world. Raven + Lily's ultimate goal is to break the cycle of poverty among their employees and their families.
2. Amour Vert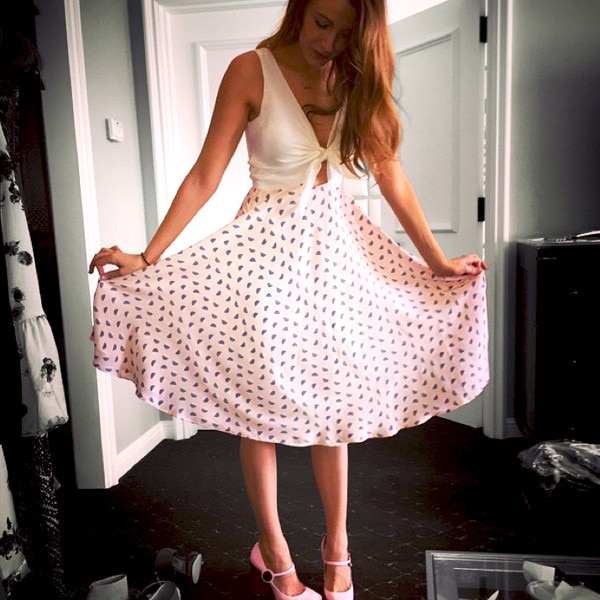 This company is all about preserving our environment. Each item of U.S.-made clothing is 100 percent sustainable. Amour Vert has also partnered with American Forests for their "Buy a Tee, Plant a T(r)ee" incentive, through which one tree will be planted for every t-shirt you buy. Not enough incentive for you? The company is also a big hit among fashionable celebs including Blake Lively and Olivia Palermo. If Seren Van Der Woodsen gives her approval, you know it's gotta be good.
3. FEED
By now, you've probably seen one of Feed's popular tote bags or other garments. Chances are, you'll catch sight of one at your local Whole Foods or farmer's market. The company was founded by Lauren Bush Lauren after she traveled around the world for the World Food Programme as an Honorary Spokesperson and was taken aback by the heartbreaking realities of child malnutrition. Bush Lauren, looking for a way to involve the consumers as well, has implemented a system in which each of Feed's products is stamped with the number of meals that will be provided with the purchase of that product.
4. Proof 
Proof, which creates ridiculously cool eco-friendly wooden sunglasses, goes above and beyond with its efforts to give back to the environment and its community. Not only does Proof sell and manufacture sunglasses, the company will buy your old or broken frames and donate them to someone else who needs them. Proof also donates to environmental organizations, including a $12k donation to Idaho's The Nature Conservancy.
5. Same Sky
Same Sky provides stable jobs for women and girls in both Rwanda and America. Awesome, right? It doesn't end there. Not only does Same Sky provide jobs for the women of these countries, the brand also provides women and girls with scholarships, business training, and micro-grants. The company's micro-grant program can not only provide one of their employees with the money they need to pay for expenses like child care or rent, but they also teach their employees how to turn these small grants into a larger, more substantial profit.
6. WeWOOD
Not only does WeWOOD sell an array of watches made from scrap wood, the company has partnered with various environmental organizations to plants more trees and conserve our forests. WeWOOD's goal is to plant a million trees by 2020, and they're definitely on track, having already planted over 442,000 trees.
7. Taaluma Totes 
Taaluma Totes is leaving no stone unturned when it comes to giving back. The company works with farmers from countries like Guatemala and Indonesia to provide micro-loans in exchange for wool and cotton, after which the materials are brought to the U.S., where disabled adults create each tote bag. Not only does Taaluma Totes provide an income for both global farmers and adults with various disabilities, they allow the farmers they work with to pay their micro-loans back whenever they can. Once the loan is repaid, that money is used to buy more fabric and helps the local economy thrive.
8. Lokai
You've probably seen Lokai's pink beaded bracelets being promoted on celebs' Instagrams (ex: Kendall and Kylie), but don't be fooled—these products are not just another social media fad. Lokai works with a number of charities, such as (Red), Make a Wish, Save the Children, Alzheimer's Association, and Best Buddies. Their pink bracelets, which benefit breast cancer research, are one of their more popular items. While not all of Lokai's products go towards a charitable organization, many of them do and you can find more information on their Charity page.
9. The Outrage
The Outrage made waves a few months ago when its "Nasty Woman" t-shirt raised more than $100k for Planned Parenthood, but the socially conscious brand has no intention of stopping there. The website offers seven different feminist collections, including "femininitees," whose proceeds go to the National Organization for Women and "nasty women unite," whose proceeds benefit Planned Parenthood.