The Bachelor, the show that has stolen the hearts and attention of millions of women and men all across America. Whether you watch it because you love the drama, think they'll actually find love, make fun of it or just love to analyze the deeper societal issues, it is one of America's favorite guilty (or not-so-guilty) pleasures. You might even be dating someone who is obsessed with it—lucky you! Shout-out to my amazing boyfriend for putting up with my love for this show. To all the Bach-loving gals, I'm with you. Here's what our poor partners have to deal with.
1. When she's talking about her fantasy draft, it probably doesn't involve football
Even Emmy Rossum is in a fantasy Bachelor league so like #noshame.
2. Mondays nights from 8 p.m. to 10 p.m. are reserved

On Mondays we watch The Bachelor—accompanied by wine and our girls. 
3. You'll definitely want to join in on all the fun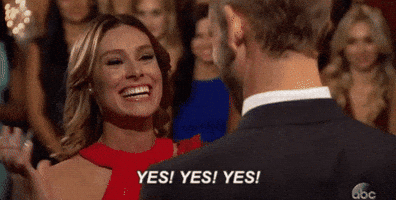 You'll see firsthand all of her WTF reactions!! 
4. You'll get to hear hours of recap talk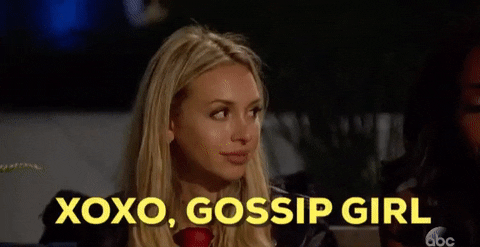 Because analyzing and talking about it is just as fun as watching it. 
5. And she'll read aloud live tweets to you
"She did not know how to clean a spoon." - contender for best quote this season. #TheBachelor

— Sean Lowe (@SeanLowe09) January 17, 2017
Sean Lowe's weekly Twitter commentary is pure gold. So is Her Campus's. 
6. Plus, there's all the analyzing and discussion between her and her friends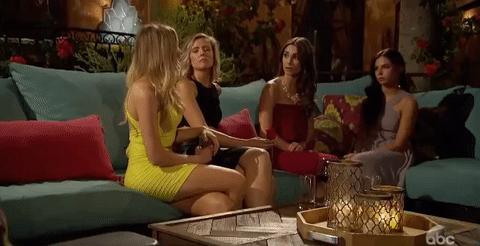 Yeah for a two-hour show, there's a lot to talk about, I know. 
7. She might not understand why you don't love the show like she does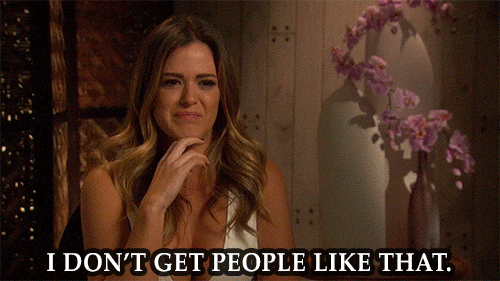 *does not compute*
8. Or why you don't want to watch it with her
I think the meme says it all. 
9. You'll definitely be forced encouraged to watch it at least once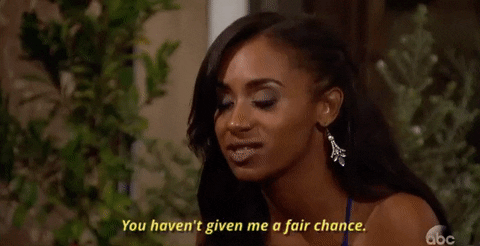 Or twice, or maybe the whole season…who knows?
10. You'll know more about contestants like Chad and Corrine than you wanted to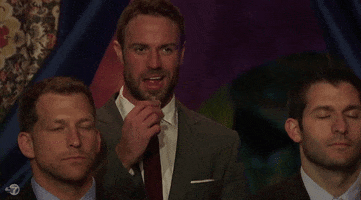 Oh, the staple Bachelor villain. 
11. And understand why Juan Pablo is more like Juan Pab-no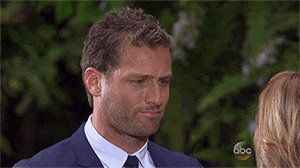 Thank goodness that season's over. 
12. Once The Bachelor ends, get ready to hear all about The Bachelorette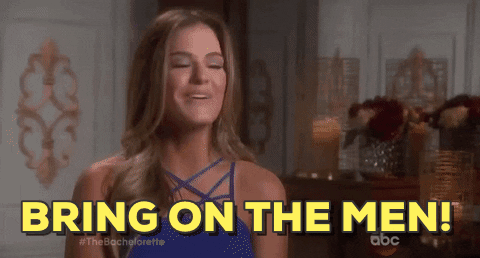 It's Bachelor time all year round!!! 
13. And then Bachelor in Paradise

Sorry, it just never ends…except for August to December, when Monday nights just aren't the same. Sigh. 
14. Her date expectations may be a little high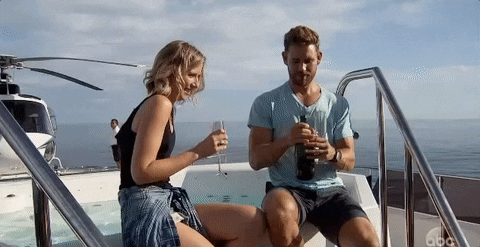 What do you mean we're not taking a romantic helicopter ride to a hot tub in the middle of nowhere for date night?
15. But she'll still appreciate all the sweet (and normal) things you do for her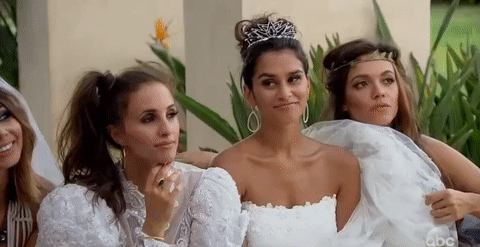 Well at least we're not doing a group wedding photo shoot for our first date. 
16. You'll always know which flower to get her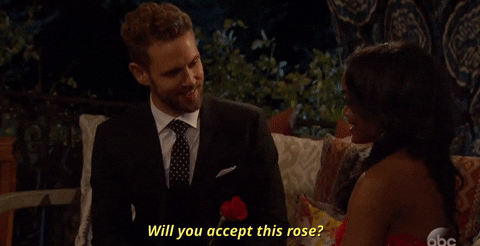 "Yes, I will accept this rose, thank you." 
17. You still have a bigger spot in her heart than Sean Lowe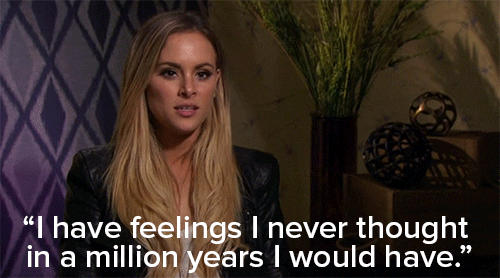 Plus after all these seasons, she'll probably know many, many ways of expressing her love. 
18. But that ain't going to stop her from obsessing over him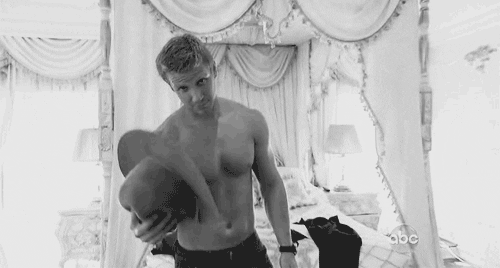 Um, hello. Need I say more? 
19. Although sometimes she may be more focused on the show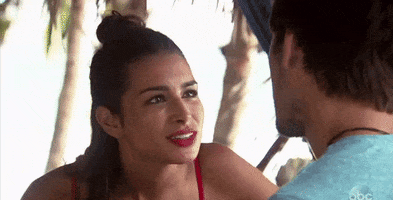 It is Monday night after all—you can reach her other nights of the week. 
20. At the end of the day, she's happy she has you 

Dating a guy who's dating 20 other girls seems pretty stressful tbh.