It's no secret that chick flicks are responsible for some true cinematic masterpieces and quotable one-liners ("I can't go to Taco Bell, I'm on an all carb diet!"), but they've also blessed the world with timeless fashion inspiration for decades to come.
While chick flicks don't usually win any Academy awards for costume design, there's no doubt that iconic outfits like all of the amazing plaid in Clueless or the elegant yellow gown from How to Lose a Guy in 10 Days have become engrained in pop culture history forever.
Take a look at some of our favorite iconic chick flick outfits from the '90s to now:
1. Clueless: Cher's Yellow Plaid
This outfit proves that there's no such thing as too much plaid.
2. Mean Girls: Regina's Purple Bra
Regina's confidence is #goals.
3. The Notebook: Allie's Blue Dress
Is there a more iconic moment in romance movie history? Nope.
4. She's All That: Laney's Red Dress
FPJ's face says it all-Laney looks stunning in her post-makeover mini dress. 
5. Poetic Justice: Justice's Jersey
Justice is killing every aspect of this outfit—from the hat to the oversized Atlantis jersey.
6. Sex and The City: Samantha's Color Blocking

Only Sam can take something so flashy and make it look chic. With her confidence, she can pull off even the wildest outfits.
7. Heathers: Veronica's Kimono
Who would've thought to pair the gorgeous navy and florals of this satin kimono with a button-down and gray sweatshirt? It shouldn't work... but it does, and I want every part of it hanging in my closet.
8. Pretty Woman: Vivian's Red Gown
Who could forget when Vivian walks out in this classic red gown looking like the superstar she is? Even the diamond necklace paled in comparison to Julia Roberts' contagious smile.
9. Think Like a Man: Lauren's Skirt Suit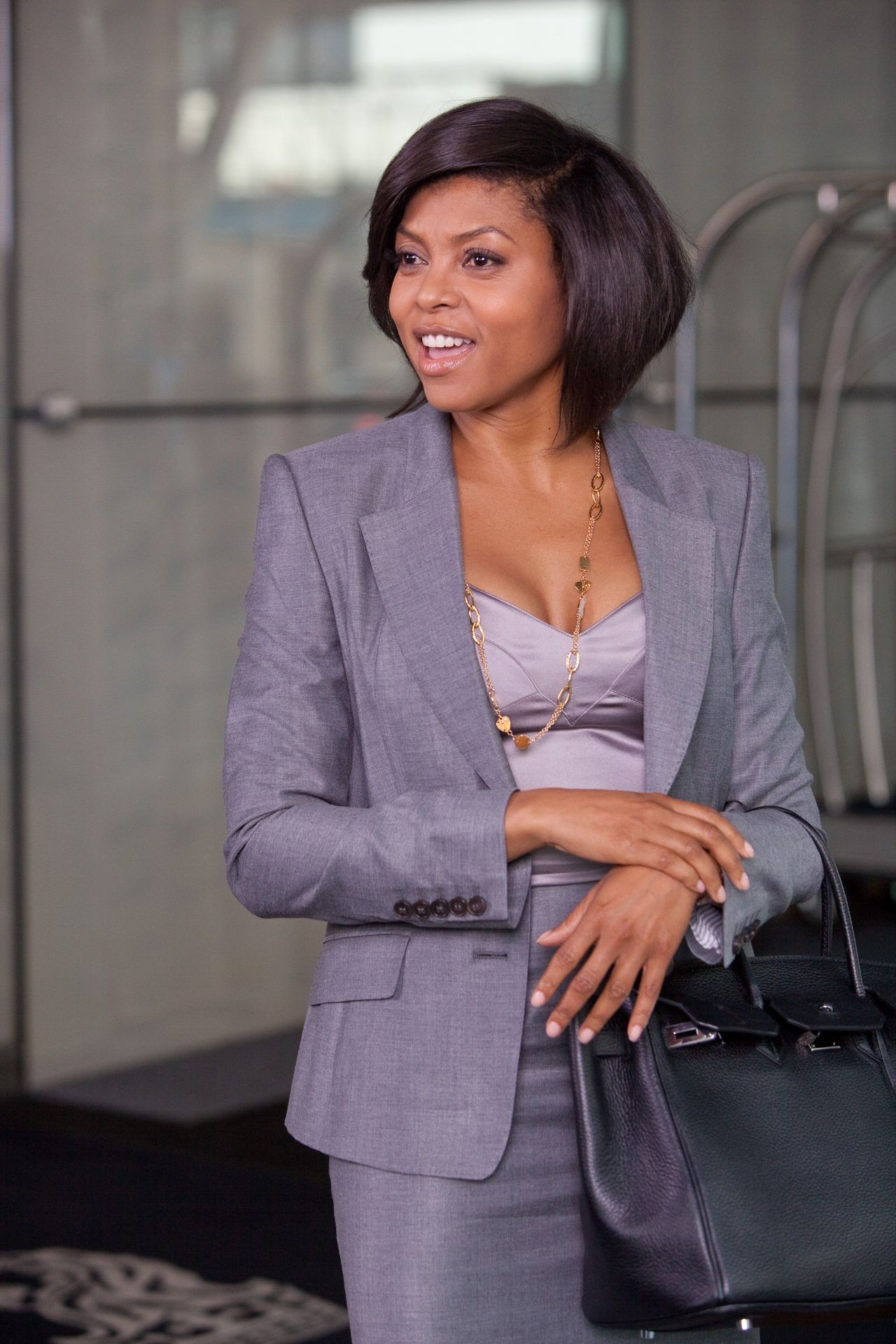 Taraji P. Henson's profesh AF skirt suit serves up some serious Olivia Pope vibes.
10. 10 Things I Hate About You: Bianca's Two-Piece Prom Dress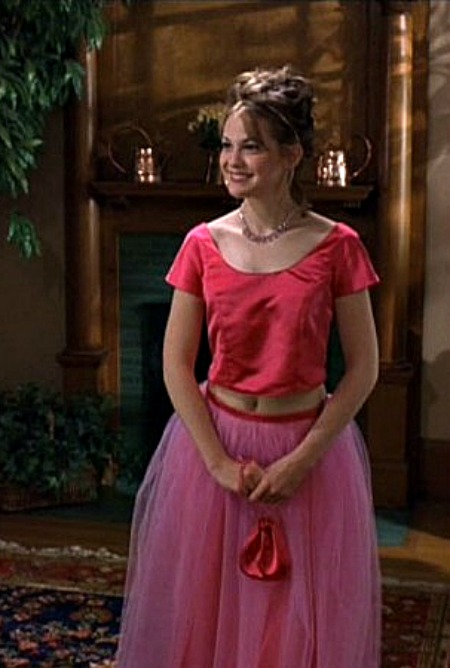 So iconic even Taylor Swift copied this look.
11. How to Lose a Guy in 10 Days: Andy's Yellow Gown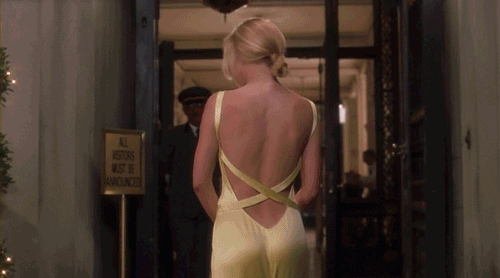 This is maybe the most timeless dress in chick flick history. Now I just need to know how I can buy this ASAP.