This past Friday, the 45th President of the United States was inaugurated. The day after, 470,000 people in Washington and hundreds of thousands more all around the world stood up to fight for women's rights and equality among all Americans. According to The New York Times, the turnout was three times that of the inauguration. Not only were people carrying insanely creative and relevant signs, but they were also rocking some woke-ass outfits.
While these protesters' outfit choice was obviously not the most important thing, clothes can speak volumes in a crowd. Never underestimate the power of a fashion statement—your style is another way to have your voice heard. Although wearing a t-shirt isn't all it takes to show your activism, it can help send your message loud and clear. After all, there's nothing wrong with taking down the patriarchy in style. So "here's to strong women. May we know them. May we raise them. May we be them."
1. Rihanna, P***y Grabs Back
2. Rihanna, We Should All Be Feminists
3. #StillWithHer
4. Janelle Monáe + Friends, Fem the Future
5. The Wokest Baby on the Planet
6. Nasty (Old) Women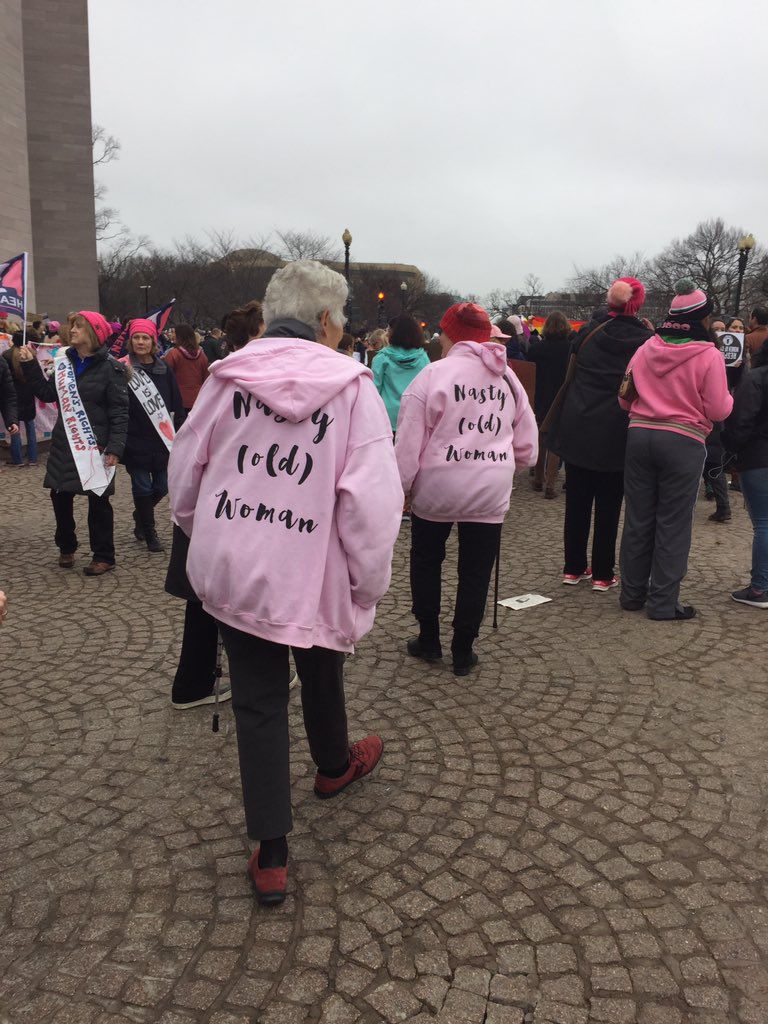 7. All You Need Is Love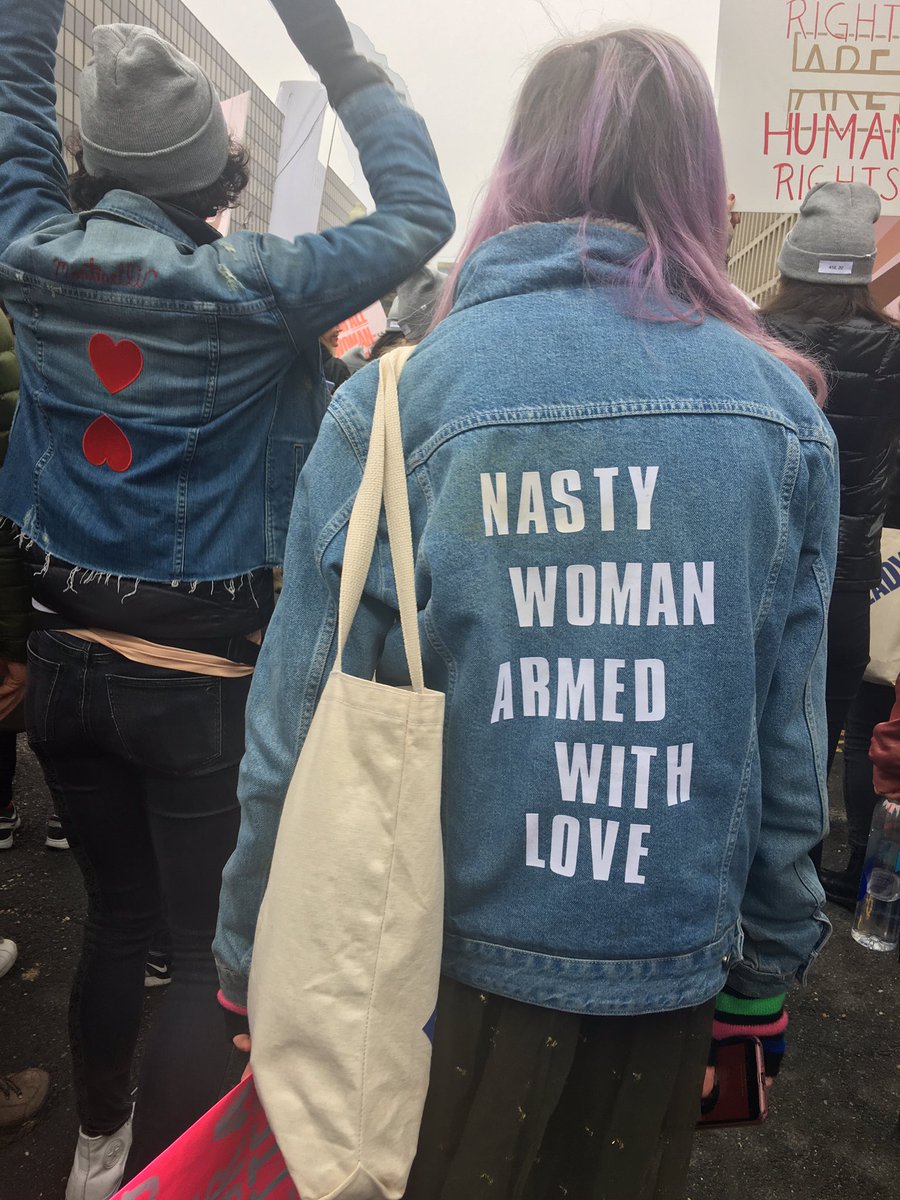 8. Feminism for ALL
9. Ugh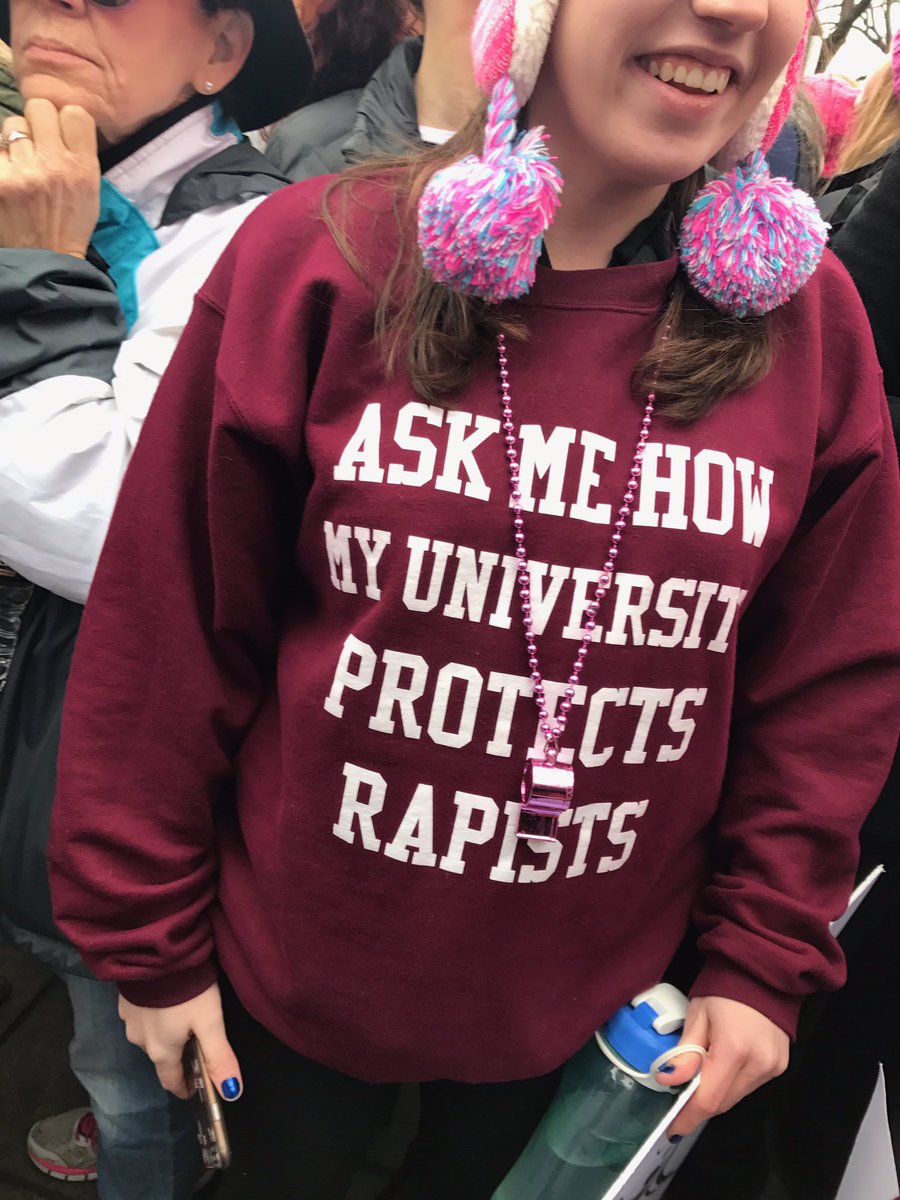 10. #Hermione2020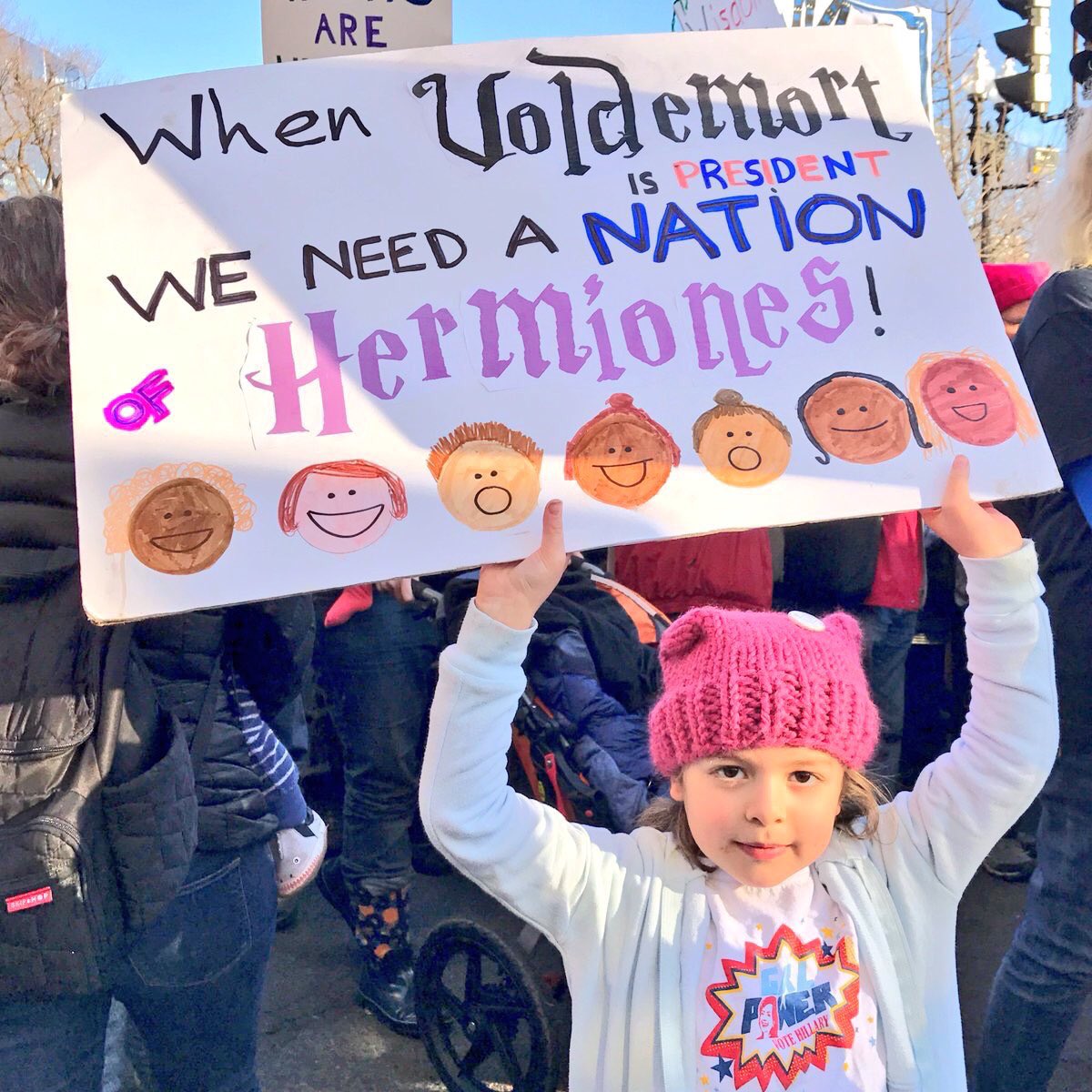 11. Hella Black, Hella Proud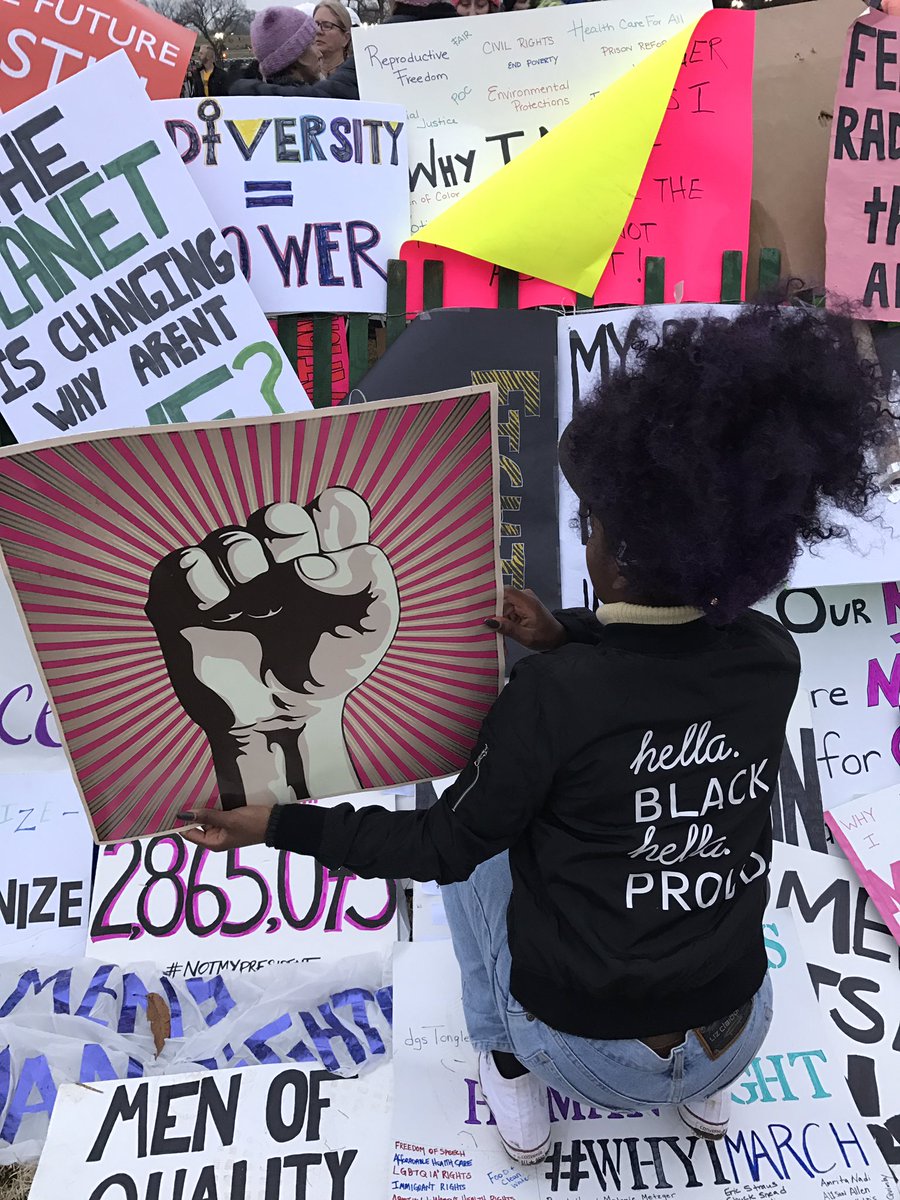 12. Nicole Richie, Stronger Together

13. Vanessa Hudgens, Roar
14. A Woman's Place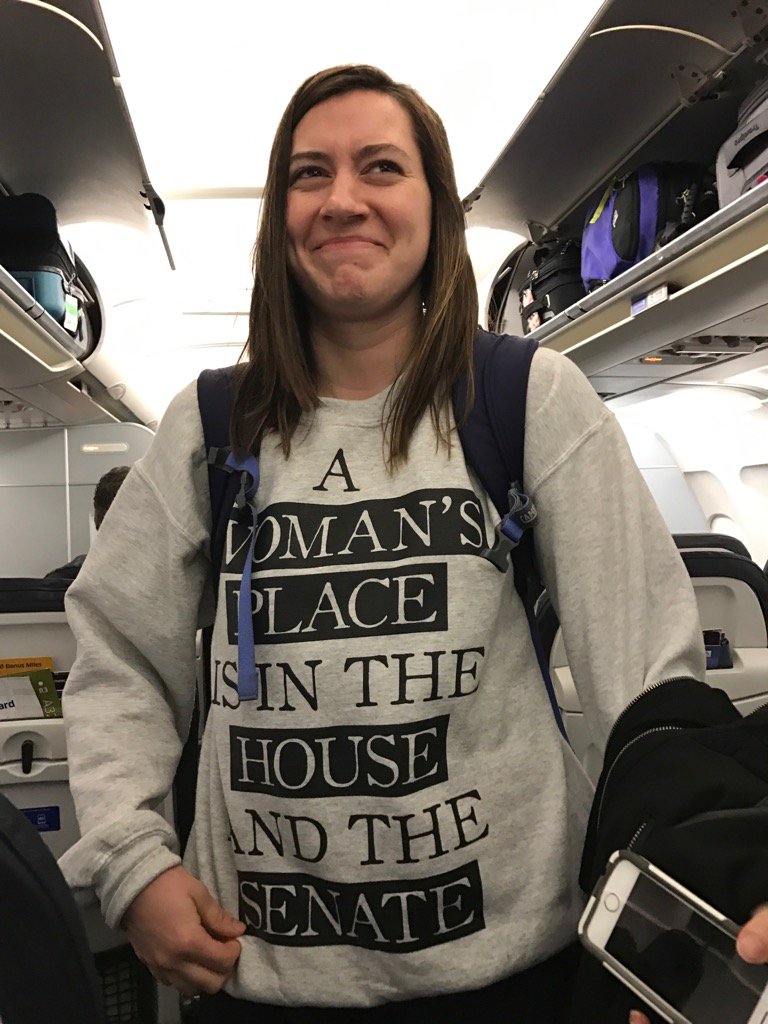 15. We Are the Storm
16. Gina Rodriguez, Torch Your Bra
17. Radical Feminist
18. Zendaya, Respect the Black Woman

19. Amy Schumer & America Ferrera, Astronaut & Immigrant

20. Ariana Grande, Malala

The text isn't very clear but her shirt says, "Fight like a girl."
21. Debra Messing, Pussy Hat