When you're Malia Obama, I'm sure you have your pick of the very best internships. It shows in the fact that the former first daughter has already interned on the sets of HBO's Girls and Halle Berry's short-lived CBS series, Extant. Malia has every intention of furthering her mark on Hollywood through an internship with ubiquitous producer Harvey Weinstein, The Hollywood Reporter confirmed earlier today.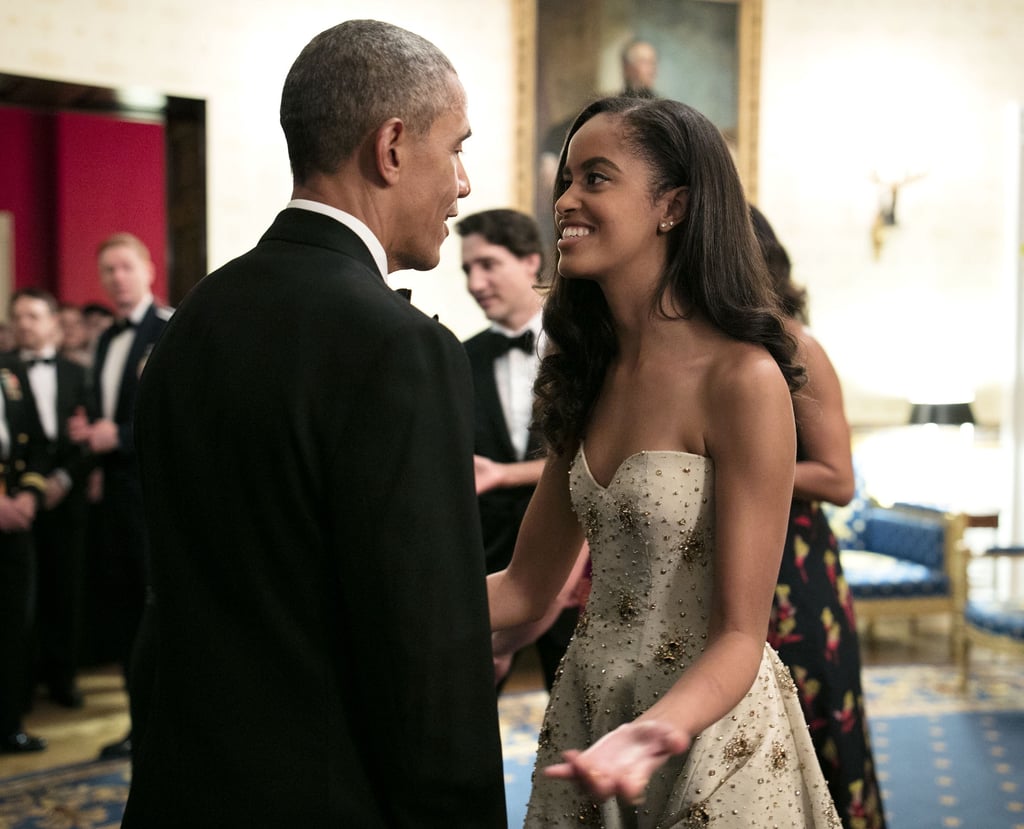 Of course, Malia is making a big career move the same day as her dad, who just handed over the reigns to a new POTUS. One source told THR that Malia would not begin her internship until February, when the Obama family returns from their Palm Springs vacation.
The Weinstein Co. is known for its consistent output of Oscar fodder such as The Artist, The King's Speech and this year's Lion. No word yet on which department Malia will be working in, but THR claims she will likely take on a role in marketing or development.
Harvey Weinstein is a known Democratic donor and held several fundraising events for both President Obama and Hillary Clinton in the past.
Malia sure is putting her gap year to good use. I just hope she saves a little time to relax, too, before starting at Harvard in the fall.