Though everyone loves singing along to "Breaking Free" and "Start of Something New,"High School Musical isn't exactly known for its trendy fashion. Sharpay's sparkly sweaters and Kelsi's newsboy hat aren't quite in style today. But for HSM's 11th anniversary, we found 10 outfits that will help you bop to the top of your fashion game–because they're actually kinda cute.
1. Heartthrob Dress 
Though we all had qualms about Gabriella (Vanessa Hudgens) doing the infamous "We're All in this Together" dance in heels, she wore an adorable sweetheart A-line red dress on the most important day of her life–aka the decathlon and league championship game.
2. Sunbathe in Style
Okay, bear with me. While most of Sharpay's fashion choices are ridiculous and completely over-the-top, some parts of her summer poolside look could work in your wardrobe. Statement shades are still popular, though typically in Wayfarer or John Lennon-like round shapes. And one-piece swimsuits are making a comeback with the rise against body shaming, as both thin and plus-sized women are turning to retro one-pieces on the beach. Sharpay's studded white one-piece is totally Marilyn-esque!
3. Floral & Flirty
Ugh who could forget this très romantique scene. Gabriella's floral sundress is the perfect choice for a casual date (don't forget the wet hair aesthetic too). Can this be me?
4. Grad Getup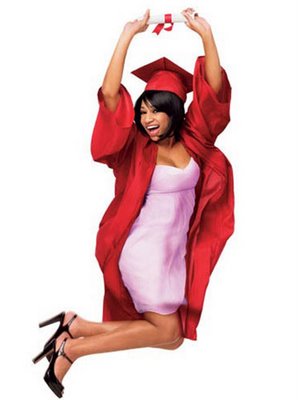 Taylor McKessie (Monique Coleman) shows off this short pink chiffon dress with some strappy black heels for some graduation photos. I can work with this.
5. Embellished Angel
In HSM 3, Gabriella wears this embellished white gown to really dazzle. Its golden-beige accents and headband add an extra feminine flair to her dancing wardrobe. Oh, and her dance partner isn't too bad either.
6. Student Style
Putting the cringe-worthy '00s student trends aside, Troy's baseball tee and Gabriella's porcelain blouse with a navy bow are actually pretty decent. The characters' fashion choices are fun and innocent–just look how wholesome and happy they are.
7. A Vintage Prom 
When Kelsi and Ryan take prom, they don surprisingly cute retro outfits (that aren't too over-the-top, as they usually wear). Kelsi has her hair in a curled-up do and is wearing a coral A-line dress, while Ryan sports a beige suit and feathered fedora. All he's missing is a monocle to complete their matching vintage looks.
8. Business Casual on the Daily
In the original High School Musical, Sharpay watches menacingly from the balcony over the lunchroom. Her coral blazer is just the right touch of formal in a student's otherwise casual outfit.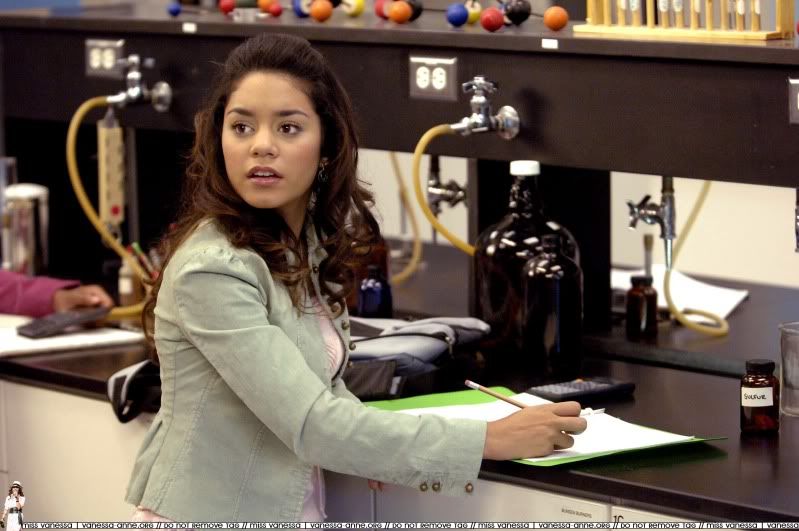 Taylor and Gabriella rock the blazer look too! Maybe it's a New Mexico thing.
9. HSM Music Festival
These pieces came straight from Coachella (i.e. Vanessa's choice hangout). The little daisy pins in her hair, stacked handmade bracelets and layers of flowing white fabric look pretty chic for a Disney channel ensemble.
10. The Classic 
This outfit is a classic for me: Gabriella wears it as she strolls through East High School, singing her ballad "When There Was Me and You." There's nothing too special about the good-girl attire–jeans, a long-sleeve turquoise top and a statement belt–but it's one of the looks I remember most from the now 11-year-old film. ILYSM HSM!