Valentine's Day is coming up, and with it a flurry of adorable holiday-themed gifts in pinks and reds and heart patterns. Whether you're looking for a little something for your girlfriend, your BFF, or for yourself, HC has you covered with these gifts you won't be able to resist. Alternatively, leave this open on your laptop for your SO to see and hopefully get the hint. And if you're looking for a gift for the special man in your life, check out our Valentine's Day Gift Guide for Him.
Candy & Food
M&Ms Valentine's Chocolates ($2.79 at Target)
Other colors of M&Ms shouldn't even exist.
Tea'Rific Tea Valentine's Collection ($4.99 at Target)
The prettiest teas ever.
"Love You a Latte" Cinnamon Espresso Beans ($7.50 at Sugarfina)
Chocolate + coffee + every Starbs lover's favorite pun = true love.
Cast Iron Skillet With Cookie Mix ($7.99 at Target)
I honestly can't think of anything better than a melty chocolatey heart-shaped cookie right now. Bless.
Graze Valentine's Day Chocolate Box ($11.99 at Graze)
This cute little box comes chock-a-block full of chocolatey, nutritious goodies.
Love Potion Polar Pizza ($16 at Baskin Robbins)
Ice cream. Cookie. Pizza. Pink hearts. The words fail me.
Heart Shaped Hot Chocolate Sticks with Homemade Marshmallows ($20 at Etsy)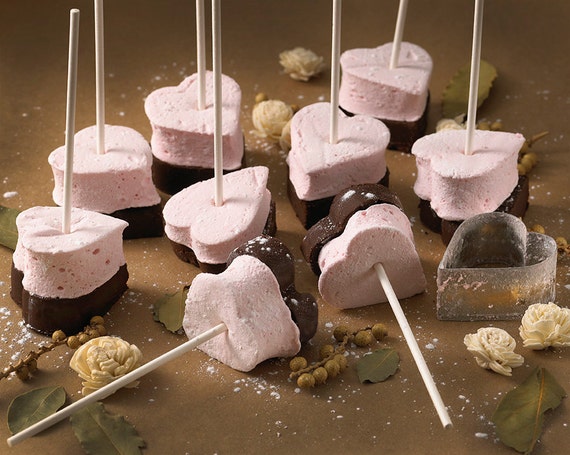 Be still my heart.
Lolli and Pops Aphrodisiac Truffles ($25 at Paper Source)
Get it, girl.
Fashion & Beauty
Heart Hair Tie ($1.90 at Forever 21)
For the friend who's always losing her hair ties.
Heart-Shaped Sunglasses ($5.90 at Forever 21)
A Valentine's gift that also doubles as festival gear.
Heart Lolli Pin ($10 at Moorea Seal)
Because you're a sweetheart.
Heart Print Thong ($10 at TOPSHOP)
Ooh la la!
Pizza Heart Print Tee ($12.90 at Forever 21)
Because you know where your allegiance truly lies. #pie
Longline Triangle Bralette ($20 at Aerie)
This bralette is the cutest.
The Angel Long Sleeve Sleep Tee ($24 at Victoria's Secret)
Cupid tho. What a homie.
Crushin' It Velvet Bralette ($30 at P.J. Salvage)
Bringing a bit of Christmas spirit into V-Day.
You Are Beautiful Necklace ($37 at Compliment)
In case you needed a reminder.
Sexy and sassy.
Mini Eau de Parfum Gift Set ($45 at Victoria's Secret)
Perfect if you're always changing your mind.
Reversible Custom Coordinates Necklace in Gold ($57 at Etsy)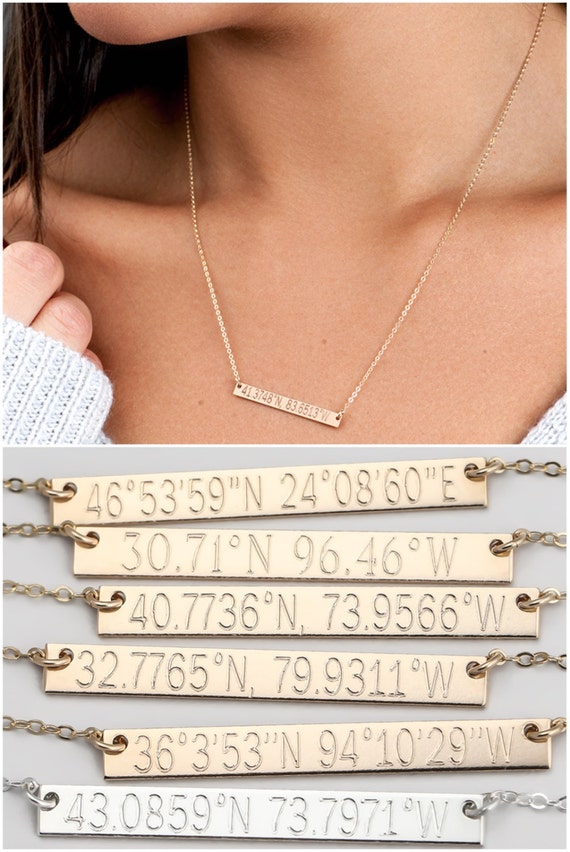 To remind you of the places that mean the most to you.
A DIY gift without the Pinterest fail.
NARS Exclusive True Story Lip & Cheek Palette ($58.63 at ASOS)
The official color palette of February 14.
Custom State Necklace ($65 at Moorea Seal)
Perfect for collegiettes in long-distance relationships.
Too Faced x Kat Von D Better Together Palette ($65 at Sephora)
Swipe Right Manchester Tee ($68 at WILDFOX)
When your relationship is as millennial as you are.
Cards & Stationery
My Anchor Greeting Card ($4.50 at Rifle Paper Co.)
Crying.
Veronica Dearly New Beginnings Card ($4.51 at ASOS)
#NotSorry
Gold Foil Heart Washi Tape ($4.95 at Paper Source)
For the collegiette with a heart of gold.
Be Wine Greeting Card ($7 at Betches)
Yes, please be wine. I can't be around people rn.
Grow Cold With You Greeting Card ($7 at Betches)
Get you a friend who will brave the snow with you.
Heart Glasses Card ($7 at Moorea Seal)
*heart eyes*
I Heart You Notes ($8 at TOPSHOP)
A sweet way to tell your SO how you feel.
Love Icon Rubber Stamp Set ($17.95 at Paper Source)
Stamps to seal your love.
Books & Movies
'What's Your Number' DVD ($6.22 at Amazon)
Anna Faris and Chris Evans are so funny in this romcom—not to mention hot AF.
"Easy A,""Friends With Benefits"&"The Bounty Hunter" DVD Set ($8 at Amazon)
Three classics, one gift set.
The Royal We by Heather Cocks and Jessica Morgan ($8.92 at Amazon)
For every girl who's ever wished she could be Kate Middleton.
All You Need Is Love ($9 at ASOS)
Oh nothing, just an entire book of love quotes to make your sappy heart happy.
'The Longest Ride' DVD ($13 at Target)
This tear-jerker is a must-see, especially this time of year.
Love Listography ($16.52 at ASOS)
If you love making lists and you love love, this clever journal was made for you.
Blind Date With a Book gives you a vague description of the title inside, just enough for you to know you're gonna love it.
Decor & Kitchen
Paper Hearts Garland ($3 at Target)
The most affordable seasonal décor ever.
Paperchase Glitter Heart Candles ($7.52 at ASOS)
Come on baby light my fiiiire.
Paperchase Heart Photo Dome ($7.52 at ASOS)
A photo frame is always a good idea.
Queen Bee Trinket Tray ($10 at Target)
Because single or taken, you're the boss of you.
Cup of Tea Mug ($14 at Compliment)
Literally the only requirement to be with me.
Blanche Heart Shaped Tray, Nude and Gold ($17 at Lulu & Georgia)
The cutest little tray to store your keys and Chapstick.
Faux Fur Throw Pillow ($19.99 at Target)
Snuggles feat. this pillow > every overcrowded, overpriced dinner.
Love Potion Flask ($25 at Sugarfina)
Fast forward to you declaring, "I love youuuu" to every girl in the bathroom line at 2 a.m.
The "Adele" Bouquet ($35, at UrbanStems)
Bouquets are good, but bouquets named after your favorite celebs are so much better. See also: the Beyoncé and the Lady GaGa.
Quotes Measuring Spoons ($52 at Etsy)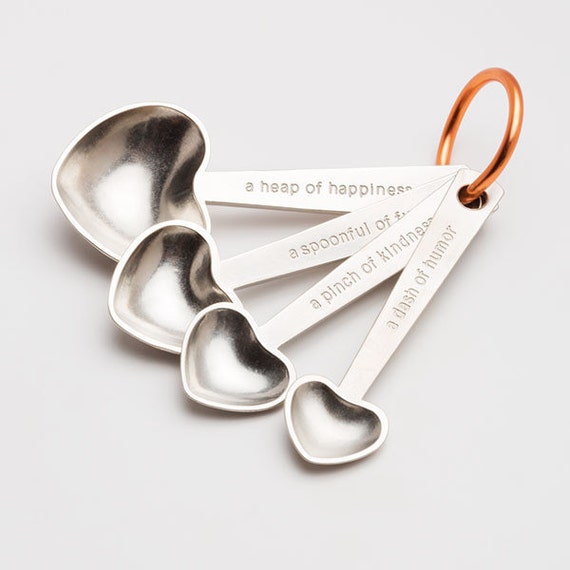 Too precious to handle.
Inside Out Heart Cup & Saucer - Set of 6 ($55 at Dormify)
Why. So. Cute.
Personalized Candle & Perfume ($50 & $60 at PINROSE)
If generic gifts aren't your thing.
Go Away Tapestry ($69 at Dormify)
Byeeeeee.
Miscellaneous
Instagram Photo Book (starting at $8 on Chatbooks)
This is such a great way to display all your favorite memories with your person.
Boyfriends Suck Kit ($25 at Dormify)
You don't need him, girl. You do, however, need this box of goodies.
Boy Bye Phone Case ($28 at Betches)
Because no man can dull your sparkle.
"Flirting" Datebox Monthly Subscription ($34.95 per box at Datebox)
Receive the perfect date starter pack for you and bae every month.
The Galentine Gift Set ($45, at UrbanStems)
Sugarfina candy, Tattly tats and... mini rose gold dino succulent planters. Is this the real life? Is this just fantasy???