As Inauguration Day approaches, headlines about a "dossier" on Donald Trump and his possible connections to Russia have rocked top news outlets. The allegations—ranging from a Russian conspiracy to weaken the U.S. to video evidence of Trump sleeping with Russian sex workers—have yet to be confirmed.
Even so, Americans are questioning how much of the dossier is true, and what this means for the president-elect. To answer that, HC broke down exactly what the dossier contains, who wrote it and how bad the implications could be.
So What Exactly Is The Dossier?
To put it simply, the dossier is a collection of unsigned memos, compiled between June and December 2016, detailing Trump's alleged dealings with the Kremlin state.
Released in full by BuzzFeed, the 35-page document contains 17 company intelligence reports that were likely a collection of edited third-party reports.
Who Put It Together?
According to The New York Times, Fusion GPS, a Washington political research firm, was paid by an anti-Trump Republican donor in September 2015 to do "opposition research" on him. When it was clear that Trump would be the Republican nominee, wealthy Democratic clients continued funding this research.
Fusion GPS decided to delve deeper into Trump's involvement in Russia in June, after sources claimed Russian hackers infiltrated the Democratic National Convention. The firm reportedly hired a retired British spy, Christopher Steele, to look into Trump's ties to the state.
Steele seemed like the perfect man for the job. Many considered the former MI6 operative a real life James Bond, 007.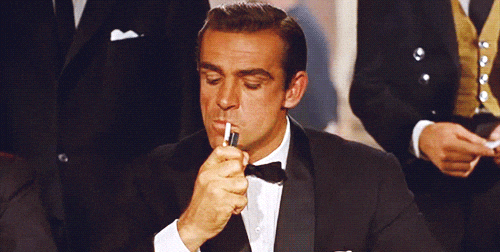 John Sipher, a retired CIA specialist in Russia and counterintelligence, told the Wall Street Journal that Steele had an excellent reputation in the intelligence world and was stationed in Russia for years. His past work included gathering information on the murder of former Russian spy Alexander Litvinenko and the corruption inquiry of FIFA.
Steele spent months compiling memos of Trump's possible connections to Russia.
How Much Of It Is True?
To be honest, no one really knows yet.
Trump, in typical Trump style, tweeted several times denying the veracity of any part of the dossier.
FAKE NEWS - A TOTAL POLITICAL WITCH HUNT!

— Donald J. Trump (@realDonaldTrump) January 11, 2017
Russia just said the unverified report paid for by political opponents is "A COMPLETE AND TOTAL FABRICATION, UTTER NONSENSE." Very unfair!

— Donald J. Trump (@realDonaldTrump) January 11, 2017
Russia has never tried to use leverage over me. I HAVE NOTHING TO DO WITH RUSSIA - NO DEALS, NO LOANS, NO NOTHING!

— Donald J. Trump (@realDonaldTrump) January 11, 2017
Intelligence agencies should never have allowed this fake news to "leak" into the public. One last shot at me.Are we living in Nazi Germany?

— Donald J. Trump (@realDonaldTrump) January 11, 2017
It now turns out that the phony allegations against me were put together by my political opponents and a failed spy afraid of being sued....

— Donald J. Trump (@realDonaldTrump) January 13, 2017
Totally made up facts by sleazebag political operatives, both Democrats and Republicans - FAKE NEWS! Russia says nothing exists. Probably...

— Donald J. Trump (@realDonaldTrump) January 13, 2017
released by "Intelligence" even knowing there is no proof, and never will be. My people will have a full report on hacking within 90 days!

— Donald J. Trump (@realDonaldTrump) January 13, 2017
At a press conference last Wednesday, Trump added that the dossier was "fake news," "phony stuff" and "crap."
The report is not an intelligence report, plain and simple," said Sean Spicer, a Trump spokesperson, at a news conference last week. "[It's] flat-out false."
Russian officials have also dismissed the dossier as entirely false.
The main point every single news outlet has stressed is that the dossier is unsubstantiated. None of the claims have been confirmed, and it would take months of investigations by U.S. intelligence to do so.
That is why it took so long for the American public to even hear about the dossier. It had been a sort of legend to Washington journalists, elected officials and intelligence agents for weeks, circulating but never being reported on. David Corn made the first mention of the dossier in October for Mother Jones, but it was mostly a speculative article.
Most media outlets refuse to publish the entire document, since the claims have not and cannot, as of right now, be verified. Still, the dossier is comprised of sophisticated memos from a seemingly credible source, making it worthwhile for the media to summarize and report.
Although the allegations aren't substantiated, they are serious enough for top U.S. officials to investigate them. The U.S. intelligence community briefed both president-elect Donald Trump and President Barack Obama, along with top congressional leaders, of the dossier's claims, and deemed them credible enough for further investigation, CNN reports. Sen. John McCain also allegedly sent his staff to London to obtain a copy of the dossier to provide to the FBI.
Sir Andrew Wood, the UK's former ambassador to Russia, told the BBC that Steele was a "very competent, professional operator."
"I do not think he would make things up," said Wood. "I do not think he would necessarily always draw correct judgments—but that is not the same thing at all."
In fact, after Steele's name was released by the Wall Street Journal as the author of the dossier, he left his home and went into hiding. That is "not something you need to do if it is not real intelligence with real sources," wrote CNN Opinion writer Nick Dowling.
There are some inconsistencies and mistakes in the dossier, though. There are misspellings throughout the memos, such as the Russian financial investment firm Alfa Group being spelled as "Alpha Group." The report also says the settlement of Barvikha is reserved only for top leadership and their associates. However, Barvikha is not reserved, and, according to BuzzFeed, is populated by very wealthy Russians.
Because of the possibility that many third-party agents authored the memos, this should not immediately invalidate some or all of the claims.
What Are Some of the Allegations?
The dossier claims that Putin and the Russian government have been "cultivating, supporting and assisting Trump for at least five years" in order to "encourage splits and divisions in western alliance." Throughout that process, Russia reportedly fed intelligence to Trump, especially concerning his political rivals. This may explain why Russia became involved in the WikiLeaks scandal and hacked the DNC.
Russia also allegedly compiled compromising intelligence against both Trump and Hillary Clinton. The dossier against Clinton includes bugged conversations she has had on her visits to Russia over the years. The potential blackmail against Trump, though, is much more perverted.
One memo in the dossier claims that in 2013, Trump booked the presidential suite of the Ritz Carlton Hotel in Moscow. During his stay, he employed "a number of prostitutes to perform 'golden showers' (urination) show in front of him." The hotel was under FSB surveillance, spotted with concealed microphones and cameras to catch Trump's "golden showers" on tape.
Could Donald Trump Be Impeached?
Of course, with incriminating materials like a possible tape of a "golden shower party with prostitutes" and evidence of a Putin-Trump conspiracy, Trump could be impeached. As of now, though, that outcome isn't likely.
According to the Guardian, the effect of the Russia dossier scandal will only go as far as people want it to. Congress, for example, could elect a special committee, similar to the Watergate panel, to investigate the Russian hacking or dossier. Both John McCain and Lindsay Graham, Republicans who are skeptical of Trump, have shown support for such a committee. Congress could also subpoena witnesses who may, under court order, reveal parts of the truth of the dossier.
However, a congressional committee or subpoena order would require the backing of a Republican-controlled Congress. After such a close election, the GOP may not exactly jump at the chance to oust their own party's president.
The intelligence agencies, such as the FBI and the CIA, are already reportedly investigating the dossier's claims. Trump takes charge of these organizations on Jan. 20, meaning further investigations may not go much further. However, Trump's ties to the FBI are not the strongest, so they aren't exactly on his side.
Even if the dossier's claims prove true, impeachment involves a majority vote of the House of Representatives and a two-thirds majority vote in the Senate. The president-elect would need to seriously have issues with members of his own party, which has majority control over the U.S. Congress, for them to decide to dump Trump.
BuzzFeed News published the entire dossier here, to let the American people decipher the truth for themselves.