Every sitting president since Ronald Reagan has tucked a confidential letter of advice into the top drawer of the Resolute Desk of the Oval Office for his successor. George H. W. Bush left one for Bill Clinton, Clinton for George W. Bush, and so on. While Barack Obama is likely penning a letter to the president-elect, Donald Trump, for his first day in office, former first daughters are following in a little tradition of their own.
Barbara Bush and Jenna Bush Hager, the twin daughters of former president George W. Bush, wrote a letter, titled "Playing House in the White House," for Malia and Sasha in 2009, as their father took office.
Published in The Wall Street Journal, the message prepared Sasha, then 7 years old, and Malia, 10 for the next four to eight years as first daughters. Barbara and Jenna, 27, advised the girls to enjoy playing in the White House, continue being children, take on as many opportunities as they could, and always "remember who your dad really is."
Two presidential terms later, Barbara and Jenna continued in their advice-giving tradition, penning a heartfelt, open letter to guide Malia and Sasha in leaving life at the White House.
"We have watched you grow from girls to impressive young women with grace and ease," the twins jointly wrote. "Now you are about to join another rarified club, one of former First Children—a position you didn't seek and one with no guidelines. But you have so much to look forward to."
The letter, published in TIME, urged 18-year-old Malia and 15-year-old Sasha to keep the lessons from the White House with them as they step out into the world, without the weight of their father's presidency on their shoulders. It acknowledged how stressful growing up as first kids could be. "We know it wasn't always easy—the two of you and the two of us were teenagers trailed by men in backpacks."
However, they stressed the importance of keeping in touch with the people they met along the way—especially the Secret Service. "They put their lives on hold for us," wrote Jenna and Barbara.
"Enjoy college. As most of the world knows, we did," the Bush daughters wrote. "And you won't have the weight of the world on your young shoulders anymore."
The Bush women wrote about how their experiences as first daughters shaped their lives. Jenna is a correspondent for the Today show, while Barbara is a co-founder and the CEO of the Global Health Corps. Barbara credits her career to traveling the world during her father's presidency. After seeing a young girl afflicted with HIV who may never have lived to see her antiretroviral drugs work, "Barbara went back to school and changed her major, and her life's path."
"Traveling with our parents taught us more than any class could," the letter read.
The Obama women have bright futures ahead of them, too. Malia graduated from high school this spring, and will attend Harvard University following a gap year. Meanwhile Sasha has two more years of high school left in D.C.
"You have lived through the unbelievable pressure of the White House. You have listened to harsh criticism of your parents by people who had never even met them. You stood by as your precious parents were reduced to headlines. Your parents, who put you first and who not only showed you but gave you the world. As always, they will be rooting for you as you begin your next chapter. And so will we." (And so will ALL of us!)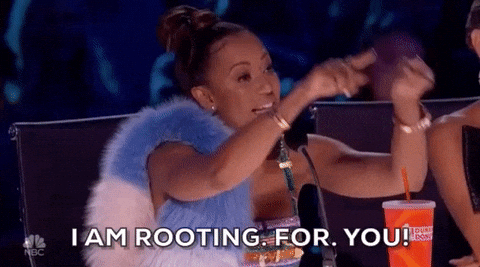 You can read the full, heartwarming letter here.