With the release of the live-action version of Beauty and the Beast right around the corner (March 17, people!), numerous teasers have been dropping to build our anticipation for the incredible film starring feminist Emma Watson. If this remake wasn't enough to make your inner child scream in excitement, I have some big news. Exclusive Beauty and the Beast-inspired nail polishes are about to become available thanks to Morgan Taylor Professional Nail Lacquer and Gelish Gel Polish. Now I'll be able to anxiously await the premiere with gorgeous nails inspired by the movie itself—dreams do come true!
The line will include seven unique shades, which you can see in POPSUGAR's exclusive first look. These shades all have ridiculously cute names, including "Be Our Guest," "The Last Petal,""Gaston And On And On,""Days in the Sun,""Potts of Tea" and "Enchanted Patina." See all of the shades below: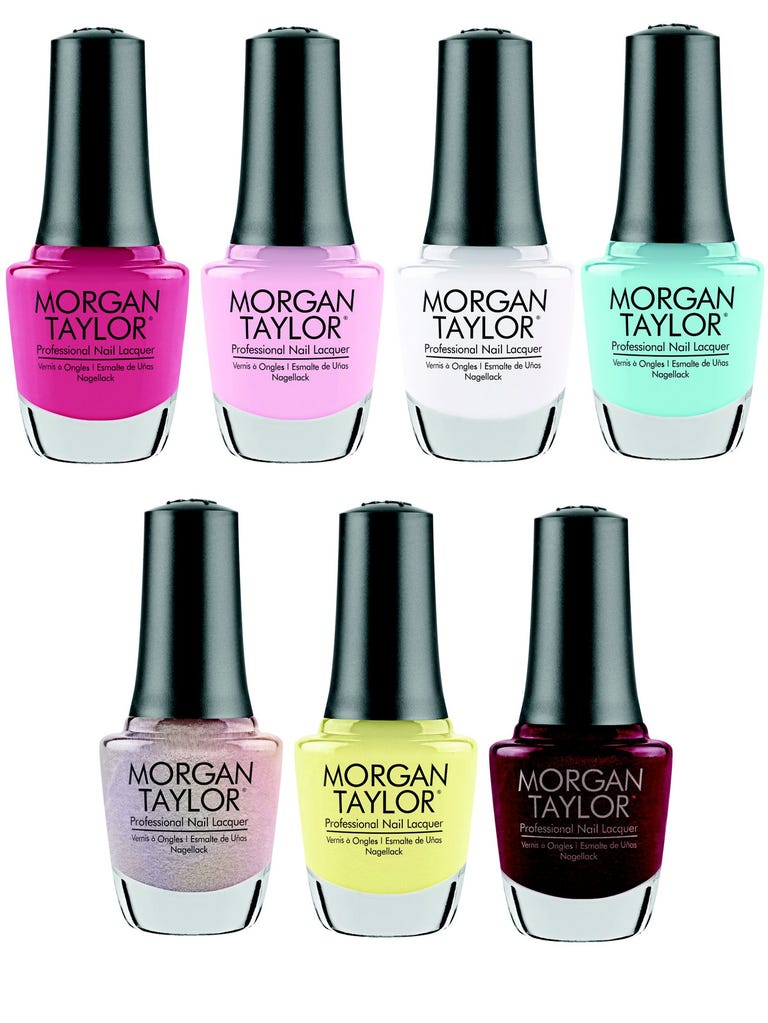 These babies will be available in February 2017 on both brands' sites. Morgan Taylor's polishes will set you back $9, while the Gelish Gel versions will retail for $13. As with every other Beauty and the Beast-related releases, I am so excited for these to be available. Soon we'll all have nails worthy of dancing around a mansion in a beautiful yellow dress surrounded by singing household items!