Everyone handles the college application process differently. Some are ready to go and have their applications sent as early as possible, while others sneak them in just in time. Whether you embrace this right of passage or absolutely dread it, we bet it might have something to do with the stars. Are we right? Read below to see how your horoscope matches up to your college admissions process experience.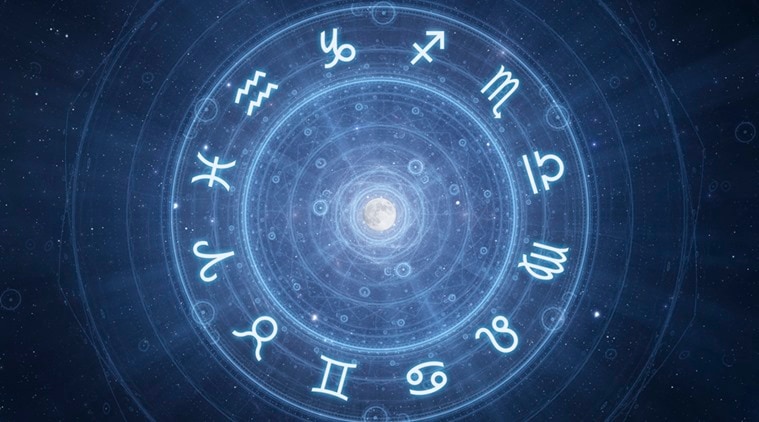 Sagittarius
You are more than ready for college —in fact, you can barely stand the wait. When it comes to your college apps, you are ready to go. Sagittarians love new experiences, and college couldn't come at a better time. You're not even worried about whether you'll get accepted or not. You're confident! Your apps have long been filled out, and everything is signed, sealed and delivered. All that's left is waiting for your decision letters—December can't come soon enough.
Capricorn
Capricorns are organized, methodical and complete perfectionists. Chances are, you have already applied to every school on your list (and it's an impressive bunch). From polished essays , to beaming recommendations, you are more excited than worried. The only problem will be figuring out where to go once you hear back from all your schools. Surely a few pros and cons lists will be necessary for that.
Aquarius
Your college application is most likely filled to the brim with volunteer work and humanitarian accomplishments. In fact, there's hardly enough room for you to include everything. Although the process may be stressful, an Aquarius will always stay positive. Your studious nature and upbeat personality has kept your sane during the waiting game. With a stellar academic track record, you'll be sure to find success.
Pisces
As a Pisces, you're probably freaking out about the whole college admissions process. Remember, deep breaths! You got this. Pisces love to overthink and double-check everything, so even though you've reread your essays five hundred times, you're still not satisfied. Just remember that you're prepared and ready, press send!
Aries
By now, you've definitely sent out most of your applications—to your favorite schools, at least. Your essays are bold and creative, and as an established leader, you have plenty of accomplishments on your application, as well.  Aries are also known to have an impulsive attitude though, so chances are you also applied to a few random schools too!
Taurus
If you're a Taurus, you probably have a well-rounded list of schools you applied to. None of them are too much of a reach, but you also don't have any that are well below. Your patience kept you on track and on time during the application process, and it's also keeping you sane during the waiting process. You know your strengths and where you'll fit best, so you aren't sweating the pressure. Chances are you'll to use the same mentality to narrow down all your acceptance letters.
Gemini
Gemini are strong communicators, and that's sure to shine through in the killer essays you've submitted. For you, the application season is a little tumultuous. You probably have no clue exactly where you want to go yet. The list of schools you have is pretty varied, and you're hoping that hearing back will help with the decision.
Cancer
Cancers are probably sign to get most stressed during this time of year, although it's not because of a lack of effort. You've spent plenty of time pouring over college apps and making sure everything is perfect, but when it comes to hitting the "send" button, you cramp up. Remind yourself that the process is exciting and all your hard work is going to pay off!
Leo
The creative mind of a Leo is not a huge fan of the college application process. You probably see it as a bunch of paperwork you would rather avoid, but you force yourself to put in your best effort all the same. At least you get to show off your creativity in your essays! You'll probably get your apps in at the last minute, but think about how exciting it will be to hear back.
Virgo
Virgos are hard workers who love to analyze, so chances are that you finished all your application materials long before you actually sent them. Although ensuring all your accomplishments are displayed may have caused you distress, sending your apps out is a huge sigh of relief. You'll all but forget about them until your first acceptance letter comes in the mail.
Libra
Libras don't love the college application process, and the fear of getting a rejection letter is all too real. But, with such a keen mind and plenty of knowledge gained from lots of reading, you have nothing to fear. Your giving nature comes through in all of your volunteering and extracurricular activities.
Scorpio
Although Scorpios are usually super accomplished academically, you probably didn't start your college apps super early. Not only did you apply to some of your top choices, but you also included some reaches. Chances are you brains and ambition will yield some amazing results. Just try not to let your negative side get you down before you even hear back from your schools. Stay positive, because your efforts will pay off.
Stressed? Calm? Anxious? Excited? Were the stars right?