Ohio's Republican-dominated congress passed a law on Tuesday night that would ban abortions as early as six weeks after conception. The legislation, called the Heartbeat Bill, criminalizes abortions as soon as a fetal heartbeat can be detected.
According to The Columbus Dispatch, the Heartbeat Bill is the strictest abortion law in the nation. Legislators tacked it onto an unrelated child abuse bill as a last-minute amendment.
"The unconstitutional six-week abortion ban, known as the 'Heartbeat Bill,' would block access to safe and legal abortion before most women even know they're pregnant," officials of NARAL Pro-Choice Ohio said in a statement. "The amendment has no exceptions in the bill for rape, incest, or to protect the health of the woman and would criminalize doctors who perform abortion procedures, regardless of the reason."
Ohio legislators have tried to pass the bill since 2011, but it's failed due to concerns it would be ruled unconstitutional. In the past, appeals courts have blocked similar laws in North Dakota and Arkansas.
However, President-Elect Donald Trump promised to appoint anti-abortion Supreme Court justices. This seemingly has emboldened Republicans to pass laws that, as of now, are unconstitutional. Roe v. Wade (1973) grants women a constitutional right to abortion before a fetus is viable, around 22 weeks into the pregnancy.
Another law outlawing abortions in Ohio past 20 weeks is also up for a vote in the House this week.
"A new president, new Supreme Court appointees change the dynamic, and there was consensus in our caucus to move forward," said Ohio Senate President Keith Faber to the Columbus Dispatch.
"It's a brand-new day with a Trump-appointed Supreme Court and we are very hopeful," said Jane Porter, president of Faith2Action and writer of the Heartbeat Bill, to the Dispatch. "We will see babies with beating hearts protected again."
Not only does the Heartbeat Bill ban these abortions, but doctors could face jail time. The bill makes it a fifth-degree felony, punishable by up to a year in prison, for a doctor to perform an abortion without checking for a fetal heartbeat or in spite of a detectable heartbeat.
"After years of passing anti-abortion laws under the guise of protecting women's health and safety, they lay bare their true motives: to ban abortion in the state of Ohio," said Dawn Laguens, a spokesperson for the Planned Parenthood Action Fund, to the Huffington Post.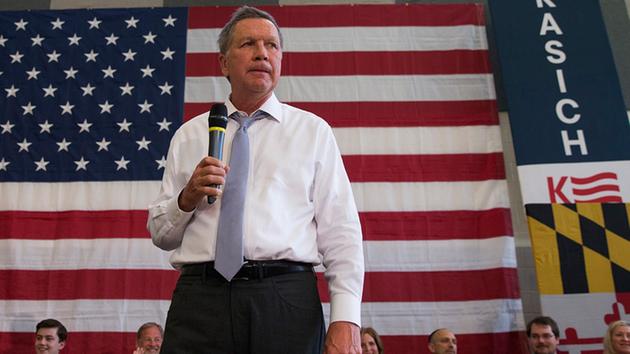 The Heartbeat Bill's fate is now left up to Ohio Governor John Kasich. He has 10 days to veto the strict measure, NPR reports. If Kasich refrains, the measure will become law.