On Friday night, an enormous warehouse fire in Oakland, Calif. took the lives of at least 36 people, and the investigation is still in progress. The exact cause of the fire has yet to be determined, but may have been the result of electrical issues.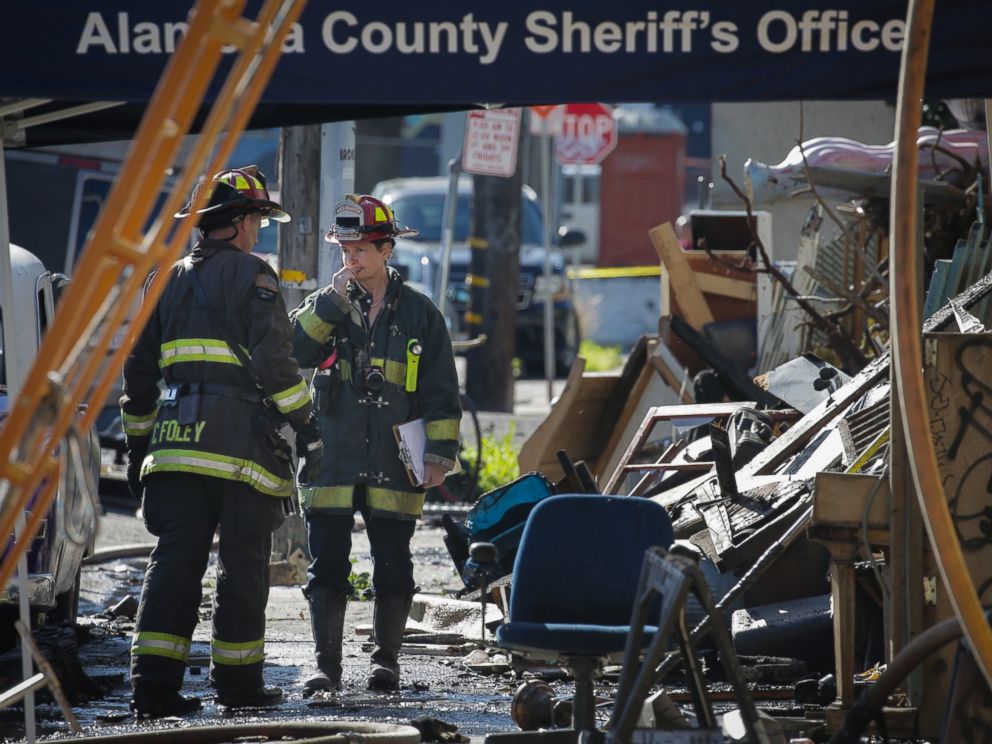 The warehouse housed a collective of artists and other individuals and families unable to afford legal housing in Oakland, according to The Los Angeles Times. The Sata Yuga Collective was "managed by Derick Almena...who lived on the second floor of the warehouse." The warehouse was reportedly a common residential space for individuals passing through Oakland looking for an affordable place to stay.
The space, which was called Ghost Ship, appears to have been poorly maintained, and is described as having "no heat, sporadic electricity and a master tenant—Mr. Almena—who would bring in homeless people to harass residents who crossed him."
The fire on Friday night occurred at the same time as an electronic dance concert and party being hosted at Ghost Ship, the attendees of which make up most of the victims killed by the fire. After firefighters arrived, the fire itself persisted for more than 12 hours.
The Ghost Ship provided low-income Bay Area artisans with a collaborative community space to identify and celebrate their common life experiences, as well as discuss the injustices faced by people with economic disadvantages. "There's a lot of anxiety about income inequality and class warfare, and a lot of these artists are trying to do the best they can to have a community," said Diego Aguilar-Canabal, who had gone to events at Ghost Ship and other warehouses, to The New York Times.
Prior to the fire, the building had already been under investigation by the local fire and police departments for not meeting local fire regulation codes, but it appears to have been well-known that people illegally inhabited the space.
31st- pic.twitter.com/8TX6jk0iYq

— Oakland Firefighters (@OaklandFireLive) December 3, 2016
This terrible tragedy demonstrates a number of systemic issues that low-income people face, and could have likely been prevented if better social safety nets existed. There are people in communities like Oakland who are being pushed, as a result of gentrification, into unsafe and illegal living situations . They need better options. Hopefully this misfortune will shed light on this issue.