As Tiffany Alberts' teenage son underwent treatment for his leukemia, she sat by him and hoped he would recover quickly at an Indianapolis hospital. But then it was discovered, after an investigation starting Nov. 17, that Alberts was injecting his IV drip with fecal matter while sitting at his bedside. Cosmopolitan reports that she allegedly did this several times. Alberts, 41, told police that she did it so her son could have access to better treatment.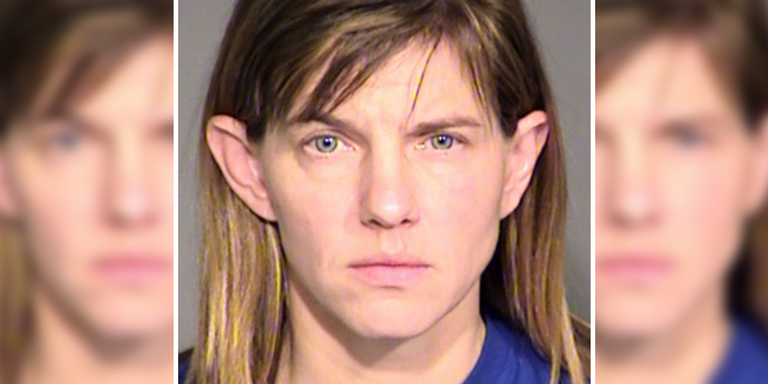 Doctors discovered what Alberts was doing after the teenager contracted several infections linked to organisms usually found in feces. Surveillance footage showed Alberts injecting something into her son's IV line, but she said she was just trying to flush it out because her son was having pain from the medication (never mind that only a doctor should be doing that). She later confessed to injecting fecal matter into the IV. Court documents report, "she did it to get her son moved to another unit that had better treatment." She has now been charged with six counts of battery and one count of neglect of a dependent, Fox 59 reports.
Rather than helping her son, Alberts made his condition worse. Doctors said that he's improving now, according to Fox 59, but that he could have died from fecal matter being put into his system. Plus, the infections delayed his cancer treatment—meaning he has a greater chance of dying from the disease than if his mom had just left him alone.