Warning: If you have not seen Gilmore Girls: A Year in the Life in its entirety, STOP READING NOW. The below is filled with spoilers.
Since the Gilmore Girls revival has come out, we basically haven't stopped screaming. We keep smacking the people next to us in excitement, and we know we're going to have to rewatch it at least 15 more times this weekend. There are a lot of best moments in the revival, but we've tried to narrow it down to the highlights for you. 
Winter
1. When Luke makes dinner for Lorelai and Rory
Because nothing has changed! 
2. Kirk's pet pig, Petal
3. Emily quoting The Life-Changing Magic of Tidying Up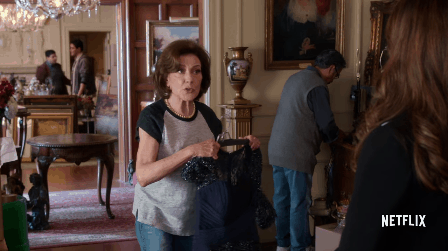 And wearing jeans!!!!
4. RORY AND LOGAN KISSING 
(Please enjoy this terrible early 2000s photo of them.)
5. Paris running a surrogacy clinic?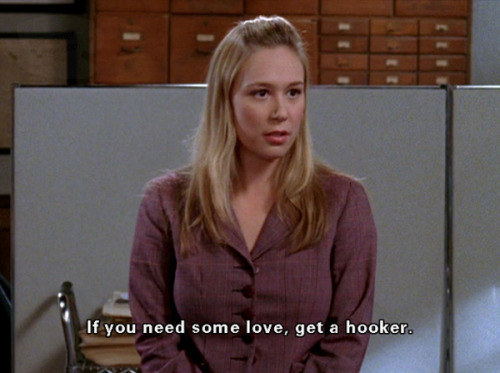 And she's rocking her Bonnie/How to Get Away with Murder haircut!!!
Spring
6. We see Mr. Kim for the first time ever 7. Lorelai and Emily go to therapy together?
Like, how did you think that would go? 
8. The town hall meeting! 9. a film by kirk
10. Rory and Paris head back to Chilton
11. Doyle and Paris fight like the old times 12. The girls head to the Big Apple
Summer
13. We find out that April hasn't changed at all
14. When Rory decides to save the Stars Hollow Gazette
15. The Secret Bar
Like, we are screaming. This is too much. Also, Zack got so old? Lane looks the same, but Zack looks so old. 
16. Distributing the Stars Hollow Gazette
17. The play
Parts of it were funny. Parts of it were fast-forwarded through. 
18. Jess shows up!!!
19. When Lane is there for Rory
Fall
20. When Lorelai does Wild
21. The Life and Death Brigade shows up
We're not crying, you're crying. 
22. When Lorelai calls Emily
23. When Luke goes on his rant
We won't spoil the bit that comes after, but FINALLY OMG. 
24. When Rory reminisces 
Okay, this is our favorite of the episodes. We are def crying now. 
25. Rory and Lorelai kiss and make up over ice cream
Looking for more Gilmore Girls revival content? Find (and share) it here!