Last Wednesday marked the end of season 6 of American Horror Story. After just 10 episodes, we saw the highly anticipated reveal of the theme on premiere night, the death of many a character (as per usual) and the return of many old faces (Hi, Lana Winters). Even though the season just ended, we already find ourselves asking, "What's next?" We have some clues to unravel to figure that out.
Confirmed: A Revival of "Freak Show"
It's already been confirmed by Ryan Murphy himself that next season will focus either solely or heavily on "Freak Show." "Next year, we will be going back to some Freak Show characters, deeper histories and mythologies. So we're sort of still exploring season 4 in season 7," Murphy toldEntertainment Weekly. This is a little too truthful of Murphy for my liking and it just screams "he's throwing you off!" you know?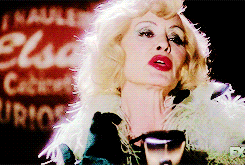 Going back to characters, histories and mythologies??? For a season that was one of the worst, what could be so worthwhile that Murphy would want to head back? Well, it was the first season that really showed a connection between the others, with Pepper being a key player in both this season and season 2, "Asylum." It also had a rich background of 1950s Florida, with so many different backstories it was hard to go in depth with each one. Maybe there are some missing details Murphy wants to get off his chest, like the Mott family tree, which he introduced again in "Roanoke" with Peters's character Edward Philippe Mott. And I highly doubt it'll be all about the characters of the fourth season. There has to be new ideas and plots for it to be good.
AHS: "At Sea"
Following the season 6 finale, AHS's Twitter posted a video of waves with the words "Sweet Dreams" that cuts to the creepy, faceless dolls from "Roanoke," with the caption "The monsters are all gone." While Murphy has already said this coming season will have to do with "Freak Show," is he throwing us off with that rather odd and candid clue? Maybe we will see much more than just a backstory and emphasis on the arguably failed season, but maybe the location will lead to a seaside theme as well ("Freak Show" was set in Jupiter, Florida, right on the coast). 
And what's with the "monsters are all gone" text? It's highly unlikely that it's random or means nothing, as we are talking about Ryan Murphy here. This notion of monsters takes place a lot through the series, heck Mother Monster herself was in "Hotel" and "Roanoke." However, my guess is closer to the origins of "American Horror Story," going back to the very first season. Tate Langdon (RIP) says, in one of his many morbid monologues, that "All monsters are human." So, does this allude to a season that has no people, just the dead? Creepy, but highly intriguing.
The monsters are all gone. #AHSRoanokepic.twitter.com/Ikj0bblc61

— AmericanHorrorStory (@AHSFX) November 17, 2016
Ghosts Making a Comeback
Going off of that, every season has left us with a slew of dead people. And since we know that in Ryan Murphy's world, the spirits of the dead are never really at rest, could this mean that past characters can come back and be a part of the new season, even though they've died in past seasons? But of course.
We've already see this, with the whole premise of "Murder House" and "Roanoke" revolving around ghosts and their very real threat to the humans they come in contact with. So this opens up the a very long list of characters that could come back and wreak havoc for season 7's protagonists. We could see Queenie's ghosts seek some sort of revenge for her death, possibly any of the asylum's victims as well as anyone else from "Hotel," what with all the main characters dying by the end of the season anyway.

The manic return of old favorites seems highly likely considering Murphy has said that the interconnected seasons will"explode" in the seventh installment. And we've already seen one actress play multiple characters (Sarah Paulson as Shelby, Audrey and Lana Winters), so the fact that they all play so many shouldn't be a problem either.
Confirmed: A Murder House/Coven Crossover
At EW's PopFest this year, Ryan Murphy one hundred percent confirmed that a future season will be a direct crossover between "Murder House" and "Coven," the two seasons that are absolute fan-faves.
"It's not going to be next season, but we are going to do a season that's a crossover between Murder House and Coven together, which is very bizarre," said Murphy. Again, this is a complete one-eighty from the shroud of secrecy that surrounded season 6, so I'm waiting for the catch. We'll see what happens, but if we get Tate, Violet, FIONA (Jessica Lange!!!), Cornelia, Zoe, etc. all in one shot, we'll be A-okay. And he said it won't be for season 7, but as with all things AHS, anything is on the table.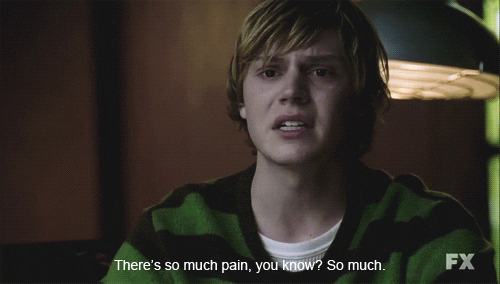 Where Mr. Ryan Murphy is involved, we never truly know what's going on. But the tidbits he is giving us, along with the amazing cast is sure to make another great season, despite what the theme could be.