NBC's This Is Us is probably one of the best new shows of 2016, and with good reason. The characters face similar struggles that we all do, and it's easy to relate to the show on some level. For Chrissy Metz, who plays Kate on the hit show, her real-life obstacles directly parallel those faced by her character.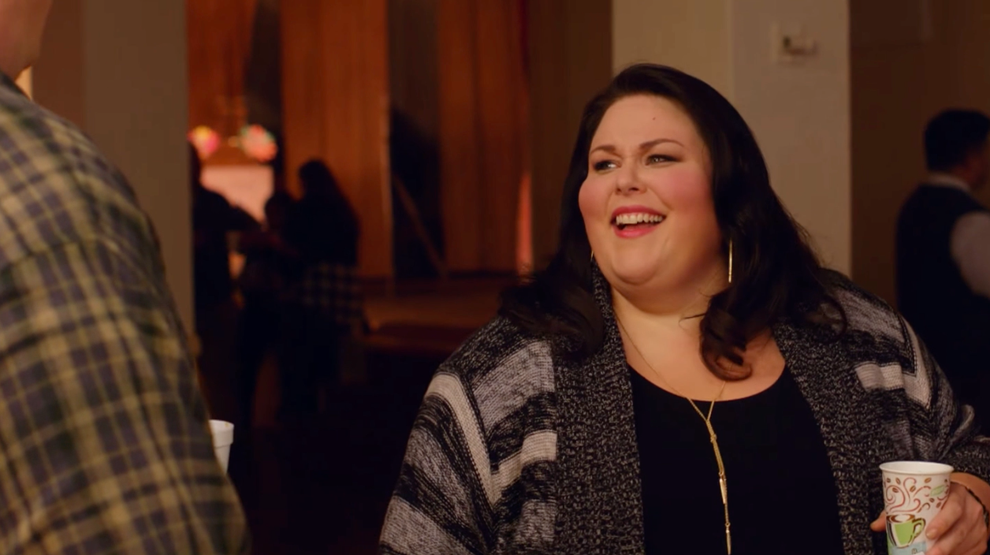 On the show, Kate grapples with her weight, and in real life, Chrissy deals with the same challenge. In a recent interview with TVLine, Chrissy admitted that her This Is Us contract made it clear that she'd have to lose weight in order to accurately portray her character. Though losing or gaining weight might be a deal-breaker for some actors, Chrissy gladly agreed to the stipulation. 
"In our contract, it did state that that would be a part of it, to lose the weight in the trajectory of the character as she comes to find herself," Chrissy said. In fact, Chrissy felt as though a contract-driven weight loss would be beneficial in helping her shed some pounds in her personal life. "That was a win-win for me. Because it's one thing to try to do it on your own. But as human beings, it's an ego thing: We're more likely to do something for someone else."
Even though weight is a major part of Kate's storyline, Chrissy is satisfied with it. But she would also love to delve into other plots at a later time as Kate evolves.  
"I'm just rolling with the punches…I, as Chrissy, want to do things that mentally, emotionally and physically make me the best that I can be. That's the intention for our writers and the development of the character."
Even though Chrissy is happy to lose weight for the benefit of herself and her character, she still believes that it's a personal choice that benefits her health. Just because she's making an effort to lose weight, it doesn't mean that she's changing herself simply for a role. 
"I just have to be very clear," Chrissy said. "Whether or not I lose weight or stay the same, it's purely a choice of mine for health. Not because I think that plus size, curvy, voluptuous, big bodies aren't attractive—because I think they're awesome and sexy."
Regardless of how she's handling her own weight, Chrissy also pointed out that she supports girls of all sizes. 
"So I'll just have to make sure that's known, because I'm not selling out the big girls," she said. "I don't do that. That's not me."