This election cycle has proved that the Trump effect is a very real and disturbing phenomenon. The impact of Donald Trump and his attitude towards women extends beyond politics. In fact, Trump's inappropriate comments have caused TV shows to reconsider scenes that may raise questions about female consent. During a recent interview, Jane the Virgin showrunner Jennie Urman revealed that a flashback scene in season three had to be rewritten because of Trump.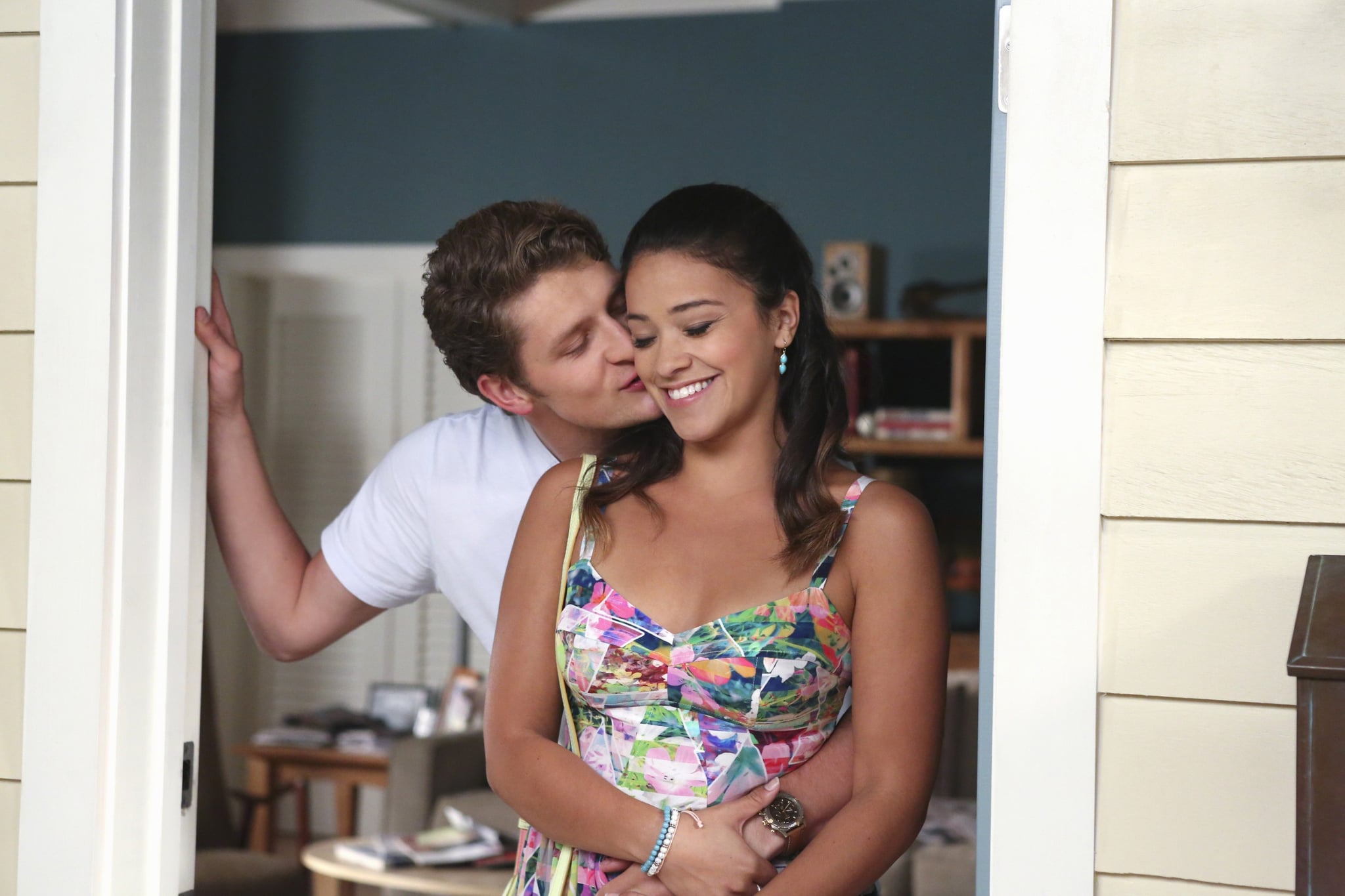 Season three of Jane The Virgin shows a flashback of Jane and Michael's first kiss at her 21st birthday party. In the scene, Michael shows up on Jane's doorstep, but she refuses him. Being persistent, Michael says, "Let me kiss you again—sober." He then tells Jane that he's a fighter, and she leans in to kiss him, sober and completely consensual.
Speaking in a recent interview, Urman admitted that she initially planned on having Michael kiss Jane abruptly, without giving Jane a chance to give consent. After the recent Trump remarks, she felt the need to rewrite the scene. "I felt so uncomfortable with any gray area in terms of consent," she said.
For this reason, Urman made the smart decision to make the boundaries clear during that flashback scene. "Those little symbols [of male aggression and lack of consent] are dangerous right now in terms of what we're talking about and what we're faced with," she added. Moreover, Urman believes that as a show writer, it's her job to understand "how all the small nuances and small moments [on the show] are either validating or adding to some problems that we as a society are currently grappling with."
"My responsibility is to make sure that we're not confusing things … or adding to the problem."