When it comes to Kim Kardashian these days, she is definitely laying low. Since she was robbed last month in Paris she has kept a low profile and has not posted on any social media accounts. But, according to Cosmopolitan, Kardashian has been spotted in public for the first time in weeks with what seems to be, her Keeping Up With camera crew.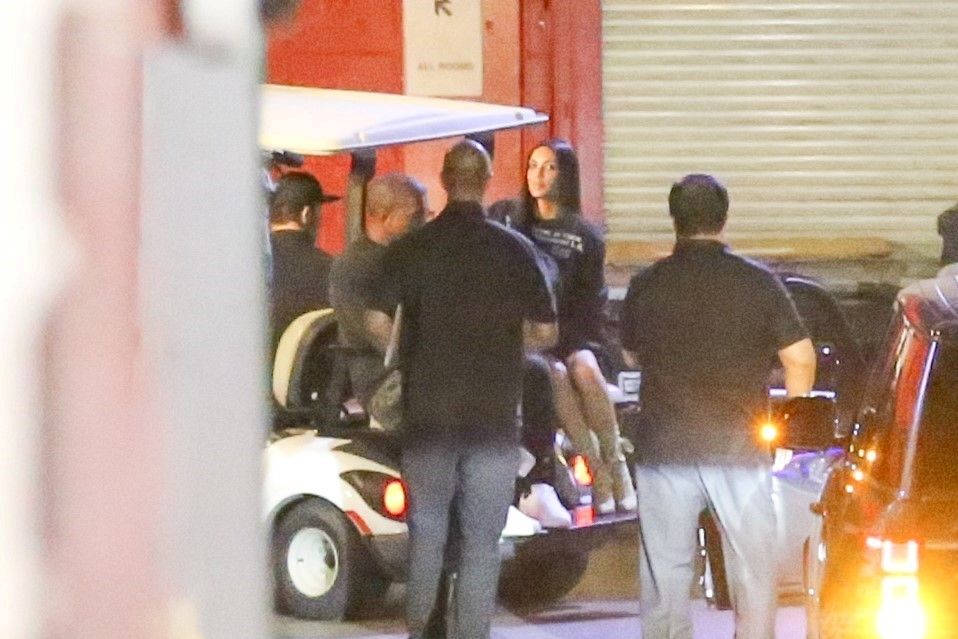 This past Tuesday, Kim supported Kanye at a concert at the Forum in Los Angeles and although she didn't share any snaps or Instagram videos as she usually does, she was there. Which means something, right? Katy Perry was also at this concert where she was seen shading Taylor Swift, big time. 
Although the show has been on a short hiatus following the attack, an E! spokesperson told Just Jared that "production has resumed" after production was halted due to Kim wanted to be out of the spotlight. The break from filming was no surprise after a source told People that Kim just "wants to be with her kids and out of the public" but luckily, it seems like things may somewhat be returning to normal. 
As well, this wasn't the first time that the cameras were turned back on. On October 19th, Kourtney and Kris were seen at a party in West Hollywood to celebrate the oldest Kardashian's new role as Manuka Doctor global brand ambassador, Cosmopolitan reports. At that same party were KUWTK regulars Jen Atkin, Brittany Gastineau, and Kim's personal assistant Steph Sheppard, who has been maintaining Kim's app while she takes her break. 
So although Kim is stil staying quiet, it's nice to see her getting out and about and we wish for a speedy recovery.