Most women would probably rather be comatose than have to spend a day shopping for jeans––especially if you're a mid-sized person. Jeans shopping is a mix of you grunting like a rhino while trying to force the denim past your thighs or sulking about how you're not bootylicious enough to really rock that high waist. The struggle has never been more real. Luckily we've found some high class denim that's made specifically for women size 6 to 16, so you can flaunt what your mamma gave you while repping a brand that's all about celebrating your size diversity.
Coco Cooper recognizes that we aren't all skinny minnies or plus size babes, so they're empowering jeans shoppers in the middle ground. Marketing manager Vanessa Wuergler gave us the full scoop on just why Coco Cooper should be your new demin go-to, and we totally agree!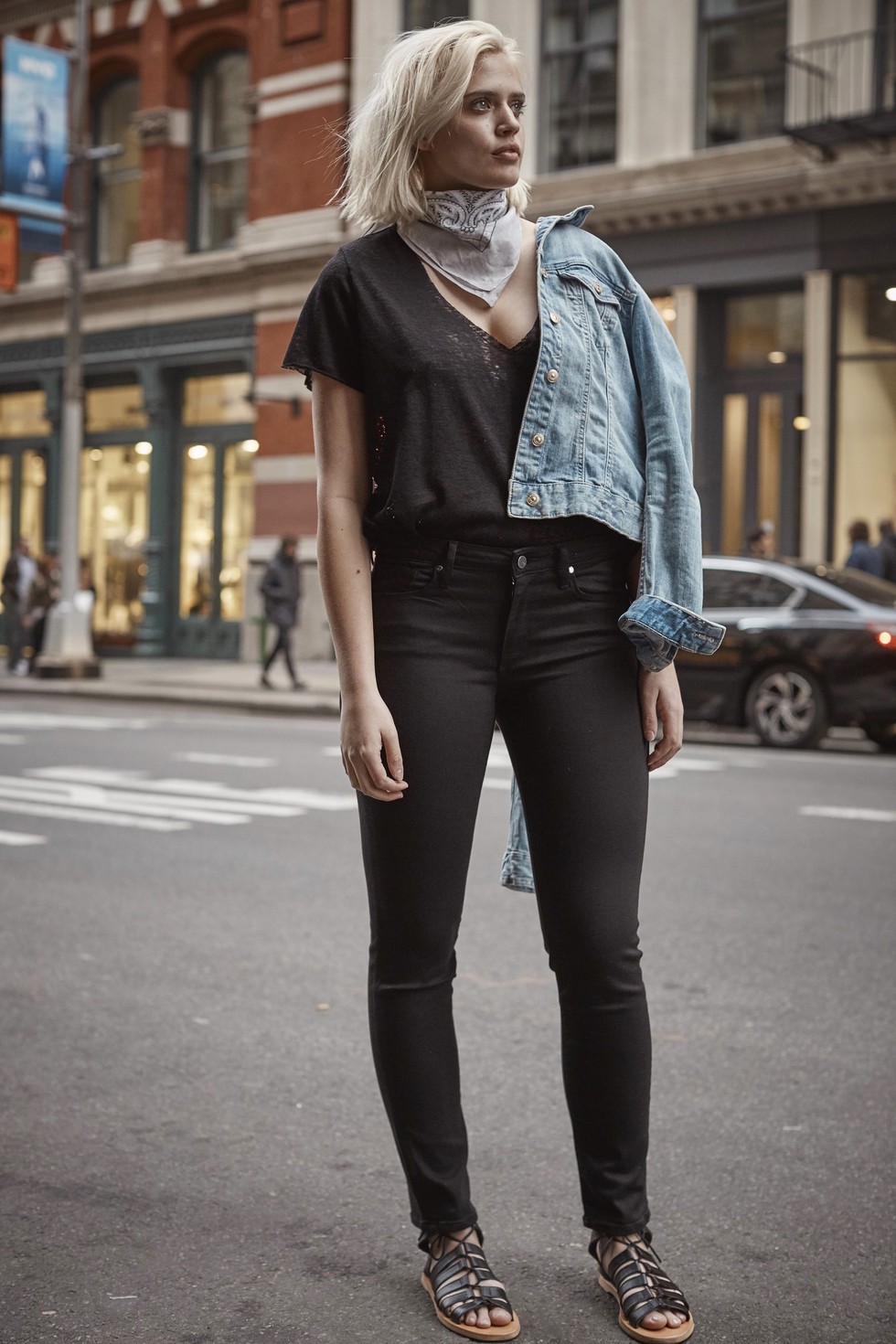 Her Campus: What originally gave you the idea to want to empower mid-sized women? 
Vanessa Wuergler: To disrupt the premium denim world! No one really talks about the largest segment of the women's retail market—the inbetweenies. In general, designers focus on the smaller size range and with that comes a particular fit. One that isn't always a good fit for the mid-size, curvy lady. Over our years of working in the fashion business, we've heard countless women stress their frustration with finding a great pair of premium jeans that fit their natural shape. So we wanted to solve that problem. Every size deserves attention and very woman deserves a great pair of premium jeans!
HC: Who are some of the models you've worked with? 
VW: We launched our brand with Australian model Bree Warren, who is absolutely incredible. Check out her blog The Wave Provocateur. You'll be instantly inspired! Our latest campaign features the beautiful Laney Degrasse who you may have seen in the Aerie campaign this past year. We also sponsored the NEDA (National Eating Disorders Association) walk in NYC earlier this month with Iskra Lawrence. 
HC: Have you personally ever had a difficult experience shopping for jeans?
VW: I think most women have experienced a time where they couldn't find those perfect pair of jeans. It's hard to find jeans that fit just right, especially when you have curves. Our goal is to leave ill-fitting jeans in the past and give curvy women the perfect jean with consistent fit from season to season.
HC: Why do you think there should be a heavy focus on the "in-between" market right now? 
VW: The majority of women fall into the "in-between" market, but the size range doesn't get enough attention. We see either straight size or plus size, and completely skip over the curvy sizes in the middle. It's important that every size range is fully represented and respected in the industry.
We use size 8,10 and 12 models in our photoshoots yet they're known as plus models in the industry. Our goal is to show the curvier, mid-size woman that she's not forgotten. They have someone looking out for them! 
HC: Do you see Coco Cooper's body diversity and inclusivity appearing at any other brands right now? 
VW: The body positivity movement is definitely growing. Many brands are beginning to realize how important it to spread a positive message, especially swim and lingerie brands. Brands like Aerie and Phylyda have done a tremendous job representing women of all shapes and sizes. ModCloth is also a great example. But there's absolutely room for more!
HC: What is the main message you would like to send college women about body image? 
VW: Always strive to be your healthiest self and love your body exactly for the way it is. We are all so incredibly unique and beautiful, and there's no reason why anyone should try to change the way they are. Healthy is the new skinny!