Twenty-seven-year-old Brooke Lowry booked the engagement photo shoot of her dreams at Disneyland. But when her fiancé called off their engagement just a few weeks before the shoot, Lowry thought she would have to cancel everything.
But, she changed her mind. "After a few days of contemplation, I thought, 'You know what? No, ma'am! This is not how your story ends! You are going to go feel beautiful, have a beautiful day, and have beautiful photos to remember it.'"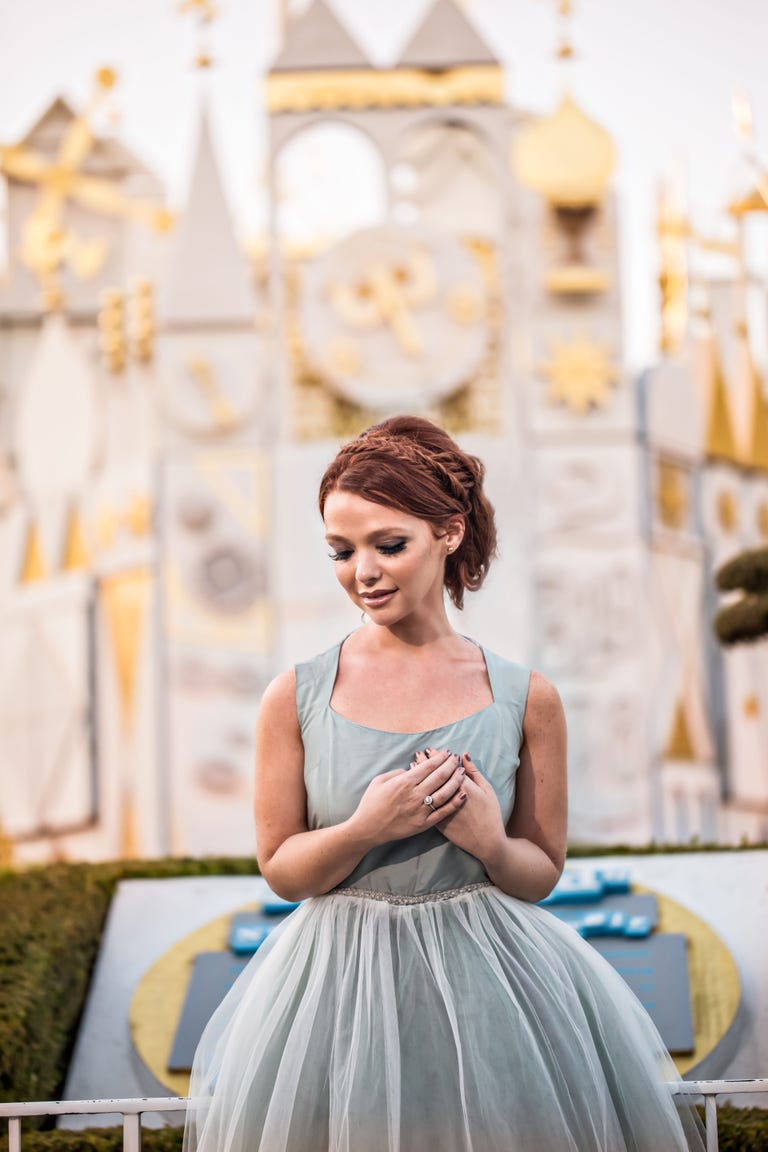 Lowry, who has always loved Disney princesses, knew that she didn't need a Prince Charming or knight in shining armor to feel beautiful. "I imagined showing these photos to my daughter one day and also to my younger self, and feeling proud to do so, not being a victim, and taking charge of the situation in my own way," she told Cosmopolitan.com.
Lowry says that the experience has encouraged her to find beauty and magic in every day. She's determined to live her own fairytale, by her own rules.