 How to Watch
Netflix
Reasons to Watch
Let's get one thing straight: we should *not* have to convince you to watch Gossip Girl. This is THE show of our generation, so get on board. You truly haven't lived until you've seen every episode of this series.
Suggested Rate of Watching
With episodes clocking in at roughly 42 minutes each, it's likely you'll only get through one or two a day. But the pro binge-watcher inside of you will be begging for more.
You Will Like This Show if You Like…
One Tree Hill, The O.C., Dawson's Creek, 90210, Pretty Little Liars
Best Season
Season One (& Season Two)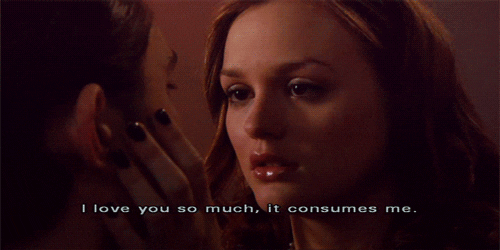 This is a real toss-up. As is the case with any show set in high school, Gossip Girl is at its best in—you guessed it—high school. Season one is filled with all the explosive drama that you expect from a show like GG, but season two ups the ante and takes it even further.
Worst Season
Season Three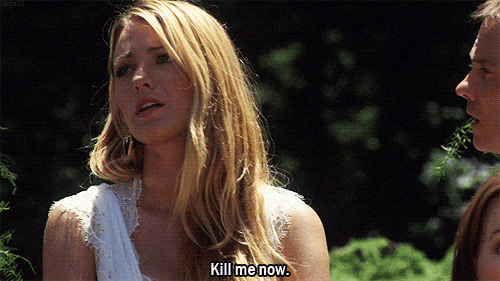 Gossip Girl stumbles when our favorite group of rich kids leaves high school, embarking on the show's boring and oftentimes incoherent take on college. This group is made for the real world, where well-off teenagers don't need jobs to stay in the black. The show does well to remember that and recovers once it does.
Best & Worst Episodes From Each Season
Season One
Best: 1x07 — "Victor/Victrola"
Worst: 1x03 — "Poison Ivy"
Season Two
Best: 2x25 — "The Goodbye Gossip Girl"
Worst: 2x16 — "You've Got Yale!"
Season Three
Best: 3x12 — "The Debarted"
Worst: 3x22 — "Last Tango, Then Paris"
Season Four
Best: 4x07 — "War at the Roses"
Worst: 4x10—"Gaslit"
Season Five
Best: 5x13 — "Riding in Town Cars with Boys"
Worst: 5x10 — "G.G."
Season Six
Best: 6x03 — "Dirty Rotten Scandals"
Worst: 6x10 — "New York, I Love You XOXO"
Character You Will Aspire to Be Like
Blair Waldorf
There is none other like her—in the television world or the real world. Blair is the epitome of what every young woman wishes she could be. To say that Blair Waldorf is goals would be the world's biggest understatement, so you'll just have to discover what makes her so amazing yourself.
Characters You Will Love to Hate
Jenny Humphrey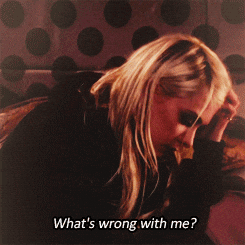 Jenny starts out as the naïve youngster who just wants to fit in. By the time she's done wreaking havoc on the Upper East Side, you'll never want to see her raccoon eyes again.
Vanessa Abrams
Vanessa does not, in any way, shape or form, work in this world. She can be a delightful breath of fresh air at times, but mostly she's the judgy outcast you wish would just shut up.
Georgina Sparks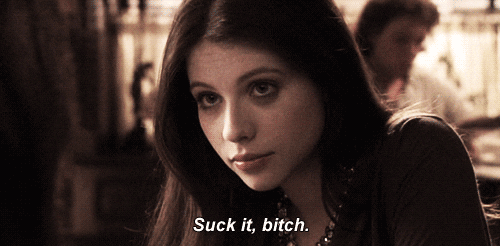 You'll either love her or hate her, but if Georgina is around, you always know great drama is not far behind.
Pretty Much Everyone at Some Point
Truth be told, you will hate all of these characters (with the exception of Blair and possibly Chuck) at some point while binging the series. Prepare to have wavering emotions about everyone, from the core Upper East Siders to guest stars. You've been warned.
Couples You Will Be Shipping
Chuck & Blair
Tell us the name of one person who does not bend over backwards to find a love like Blair and Chuck's. You can't? That's because psychos like that do not exist. Chair is EVERYTHING, and we will continue to adore them until the end of time.
Serena & Blair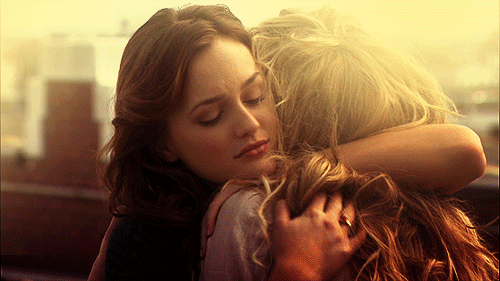 This friendship, though tumultuous, stands the test of time. Even when they hate each other, these BFFs know what they have is worth fighting for. We're all just looking for the Serena to our Blair—right, ladies?
Terminology You Need to Know
Upper East Side— the area of New York Gossip Girl is set in; dwellers are typically referred to as Upper East Siders; can be abbreviated as UES.
Gossip Girl— a scheming, ruthless blogger who documents every aspect of the Upper East Siders' lives, the good, the bad and definitely the ugly.
XOXO— Gossip Girl's signature sign-off.
Queen— the ruler of Constance Billard School for Girls or any place she deems worthy of conquering.
Minions— brainless waifs that assist in the queen's domination.
Non-Judging Breakfast Club— friend group made up of Blair, Serena, Nate and Chuck; take on each other's problems regularly without judgment.
Three words, eight letters— another way of saying "I love you"; the sexiest and most romantic thing you can say to another human being.
Chair— Chuck Bass and Blair Waldorf's couple name; synonymous with true and everlasting love.
Best Guest Stars
Michelle Trachtenberg, Desmond Harrington, Katie Cassidy, Sebastian Stan, Aaron Tveit, Hilary Duff, Tyra Banks, Willa Holland, JoAnna Garcia, Armie Hammer, Clémence Poésy, Sam Page, Lady Gaga, Kristen Bell, Rachel Bilson, Vera Wang…and many more!
Snacks to Eat During
If you were an actual Upper East Sider, you would obviously have your binge-watching sessions catered. But alas, you'll have to settle for Ladurée macarons and tasteful cocktails of your choice.
Music You Will Be Dying to Hear Again
There are lots of great GG musical moments, but Sum 41's "With Me" stands out.
By the Numbers
Steamy limo hookups: 1
Proposals: 4
Weddings: 6
Pregnancies: 2
Deaths: 4
Resurrections: 2
Best Quotes
"You know you love me. XOXO, Gossip Girl" — Gossip Girl
"I'm Chuck Bass." — Chuck Bass
"What can I say? He brings out the worst in me. And weirdly, I bring out the best in him." — Blair Waldorf
"Damn that mother Chucker." — Blair Waldorf
"We make our own fairytales." — Serena van der Woodsen
"Three words, eight letters. Say it and I'm yours." — Blair Waldorf
"You don't give up on the people you love." — Chuck Bass
"I'm not a stop along the way. I'm the destination." — Blair Waldorf
"Destiny is for losers. It's just a stupid excuse to wait for things to happen instead of making them happen." — Blair Waldorf
"Whoever said money doesn't buy happiness didn't know where to shop." — Blair Waldorf
"You can't make people love you, but you can make them fear you." — Blair Waldorf
"Just so you know, there are a few things that I consider sacred. The back of the limo is one of them." — Chuck Bass
"All of the boyfriends and mean girls and tests and teachers. And our crazy mothers. We went through it all together. We raised each other." — Serena van der Woodsen
"Haven't you heard? I'm the crazy bitch around here." — Blair Waldorf
What to Do When You're Done Watching Languish in the fact that you will never be a true Upper East Sider or part of the NJBC and likely will never find a love like Chuck and Blair's. But delight in the fact that you can pretend and re-watch this series until you've memorized it, like every legit GG fan does.