The CW, the lovechild of The WB (home of Gilmore Girlsand Smallville) and UPN (home of Buffy the Vampire Slayer), turns 10 today. To celebrate one of our favorite TV networks, we've decided to come up with a list of our top five CW shows. We've excluded shows that existed on the other networks before The CW because, let's be honest, Gilmore Girls is incomparable and it wouldn't be fair to the other less-loved favorites.
A quotable favorite. The love story of two high-fashion, quick-talking, backstabbing, boy-crazy New York it girls. The Kendall and Gigi of primetime television. We will love them (and Chuck Bass) forever.
2. 90210 (2008-2013)
A reboot of the '80s hit, Beverly Hills 90210, this was another coming-of-age favorite full of family drama and pubescent angst.
3. The Vampire Diaries (2009-present)
Remember when everyone was obsessed with vampires? We do! Ian Somerhalder was there for us when Robert Pattinson wasn't.
4. The Carrie Diaries (2013-2014)
Although short-lived, this behind-the-scenes look into the adolescent life of New York icon, Carrie Bradshaw, was everything we needed. Pre-Manhattan and pre-Mr. Big, Carrie was the determined, ambitious small-town teen we all identified with.
5. Jane the Virgin (2014-present)
A more recent favorite, this show is quirky and relatable in a this-is-totally-bizarre-but-we-still-get-it kind of way. Sometimes, we feel like we're living in a telenovela, too, Jane.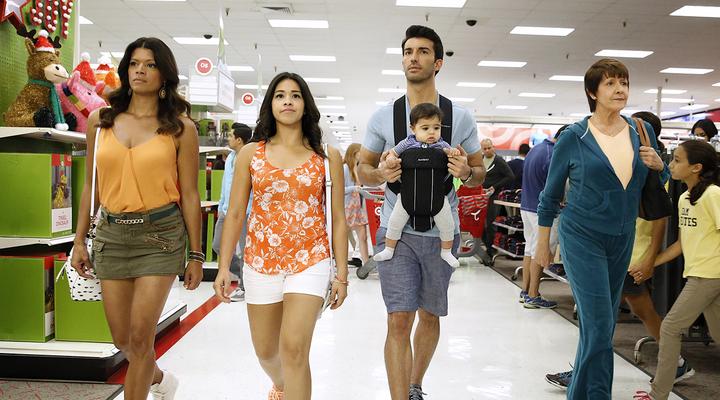 The CW has been with us through much of our high school and college years, with characters that inspired us, made us laugh and only occasionally threatened to drink our blood. Happy 10th birthday to The CW!