New York Fashion Week begins in a matter of days, and designers galore are gearing up for the prestigious event. After months of preparation, the members of the fashion industry are busy tweaking every minute detail, from model selection to runway lighting. Kanye West is one of many designers preparing, but his recent casting call for Yeezy Season 4 has people furious.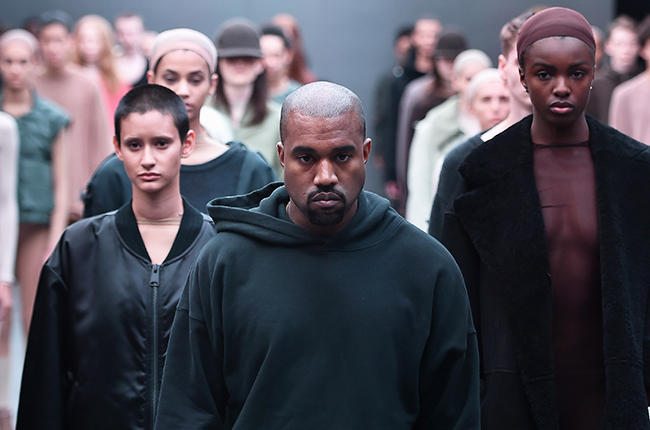 Controversy and Kanye seem to go hand in hand, so we shouldn't be shocked that people are finding Kanye's casting call offensive and discriminatory. In the flyer posted on Twitter, Kanye specifically requested "Multiracial women only," and asked that any models who show up to the open casting call be fresh-faced, sans makeup. 
— KANYE WEST (@kanyewest) September 3, 2016
Needless to say, when people saw the casting call, they were enraged. To many people, the phrase "multiracial only" implies that Kanye's show isn't interested in promoting people who have purely one ethnic background—such as dark-skinned women. Rather, the casting call promotes the idea that multiracial women are more desirable than others.
Kanye's previous fashion shows appeared to showcase women and men of varying ethnic backgrounds and looks, so we're not really sure why the rapper/singer/designer is choosing to be so selective this time around.