The long wait is finally over! College decision letters are trickling in, runs to the mailbox are ridiculously frequent and high school seniors are increasingly jittery. If you've already gotten your acceptance letters, congrats! After you celebrate and do a couple of victory dances, what's a pre-collegiette to do now?
One thing to keep an eye out for is when admitted students days are. Most colleges and universities hold an open house day or weekend event in March or April for accepted students and their families to visit the campus before making their final college decisions. This is a great opportunity to celebrate with fellow accepted freshmen, get to know the school better and gain some much-needed clarity. Check out these 11 tips for navigating this important event and getting the most out of your accepted students day!
1. Pack wisely and prepare lots of questions
This is the first time you're going to meet your potential future classmates and a lot of other important people, so of course you're going to want to look cute and make a good impression! However, it's probably better to ditch your heels and restrictive clothes for a pair of good walking shoes. "Be comfortable and dress for the weather," says Marla Platt, consultant at college consulting service Achieve Coach College Consulting. "Plan on a lot of walking and standing and talking."
Also, make sure to bring a notebook and pen so you're prepared to take notes. With so much happening in such a short amount of time, your brain will thank you later for writing down your reactions to all the scheduled activities you attended, as well as things that you and your family decided to do and explore on your own.
Notes, of course, can't replace photos. Make sure to pack a camera or check that you have enough space on your phone for lots of photos. "Snap some pictures... to capture photos of the school, the surrounding area, etc.," Platt says. "Images can do a lot to evoke remembered feelings that go beyond scribbled notes."
Lastly, but most importantly, come with a ready mind. Think about what you want to get out of this experience and what you want to learn about the school. Platt says it's important to go prepared with specific questions related to what's important to you, such as academic advising or the classroom vibe. For example, how does the academic advising system work? Are there any extracurricular activities available in the areas that you're interested in? How accessible are the professors? Preparing lots of questions will make it easier for you to see if this is really the right college for you!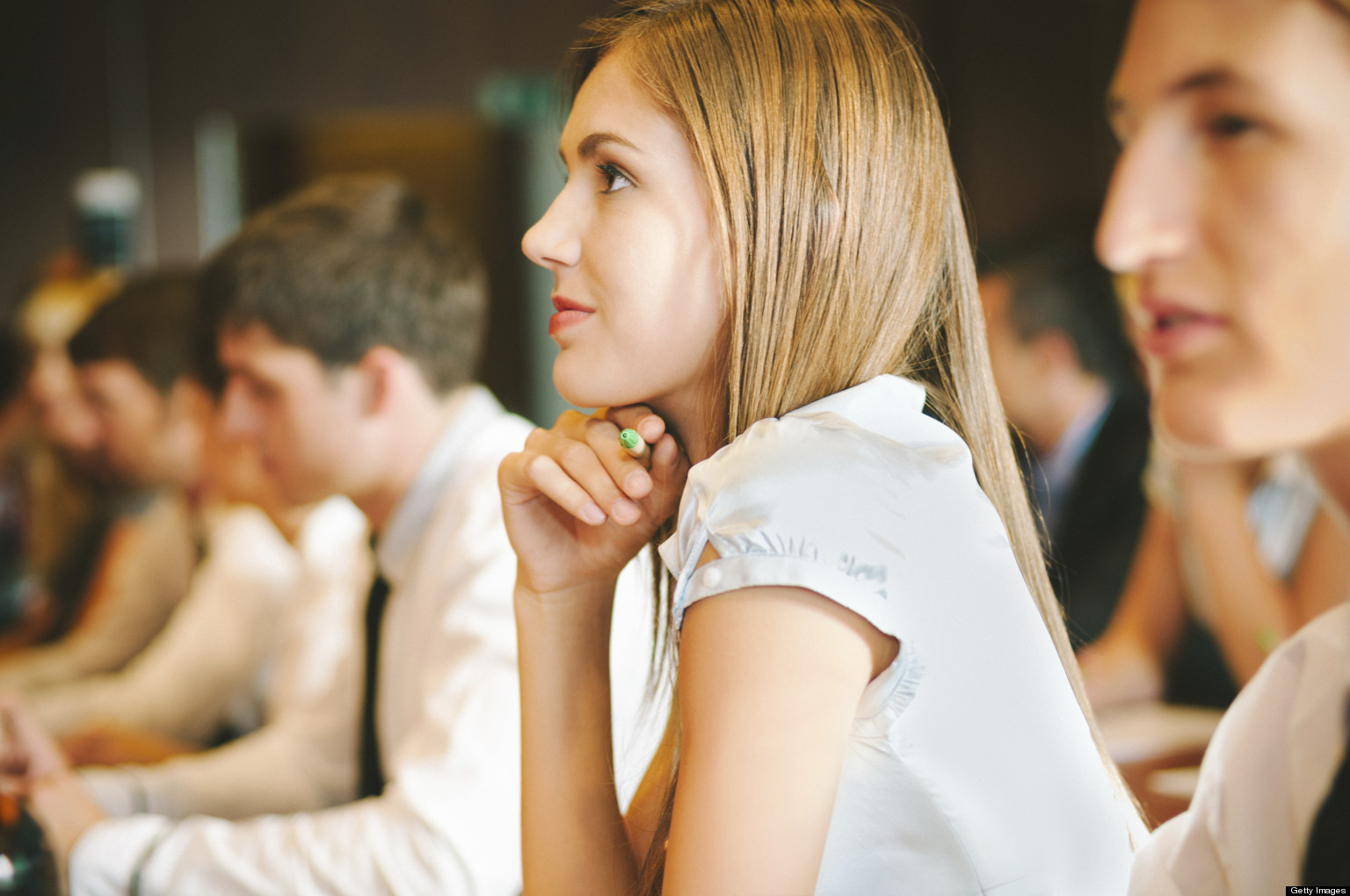 2. Immerse yourself in campus life
The minute you walk on campus, you're probably going to go into sensory overload. There are going to be so many people milling around, colorful balloons everywhere and confusing signs on every square inch of campus.
Let's be honest, it can be a little overwhelming at first. But it's also when you'll get tons of great information about your college all at once, like a crash course. Typical offerings during accepted students day include student panels, performing arts events, open classes to visit, student organization fairs, financial aid discussions, sports practices to check out and tours. Sometimes you'll even get the opportunity to stay overnight or shadow a current student for a day.
Try to take in as much as you can, paying particular attention to the aspects of college that you are especially interested in. For example, if you're an athlete who has not committed to an institution yet, you may enjoy setting time aside to meet with coaches and potential teammates. Students with documented learning differences should pay a visit to the student services office and have a discussion about the school's resources.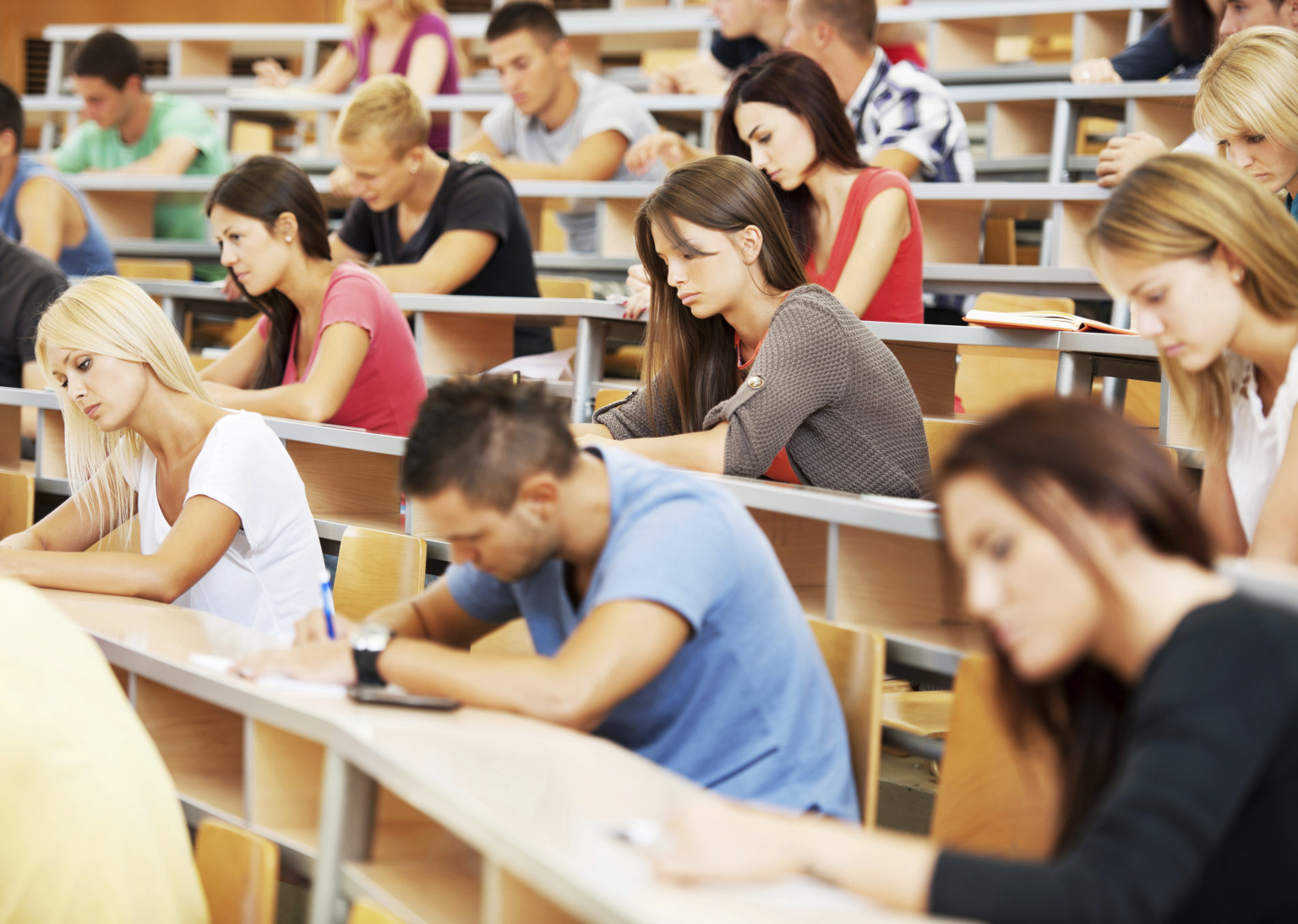 3. Experience the academics
When you're in your classroom visits and having conversations with students and faculty, pay close attention to what the academic life is like. After all, college is the time and place to learn as much as your brain can handle. By sitting in on a few classes, you'll be able to get a feel for the class size, class structure, quality of teaching and the accessibility of the professors without bothering or talking to anyone during class.
After the classes, you might want to talk to the professors to find out more about a particular department you're interested in. Make sure to also spend time talking to current students about the rigor of the curriculum, what they like most about the academic life, how much time they spend studying, what the professors' expectations are of them, the professors' teaching style and how helpful their professors are outside of regular classroom hours.
4. Visit the career services office
It's never too early to start thinking about your career! Even if you have no idea what you want to do after graduation, it's a great idea to check out the career services office and see what opportunities it offers students. "Definitely connect with career services to learn about how this office supports students in finding internships," Platt says. "Ask about campus recruitment, especially how it relates to your intended area of study."
Ideally, try to connect face-to-face with an adviser at the career center while you're there to find out more about career services. It may also be useful to ask students about how accessible career advisers and counselors are for freshmen and sophomores on campus, since you'll most likely be making frequent visits to the career center!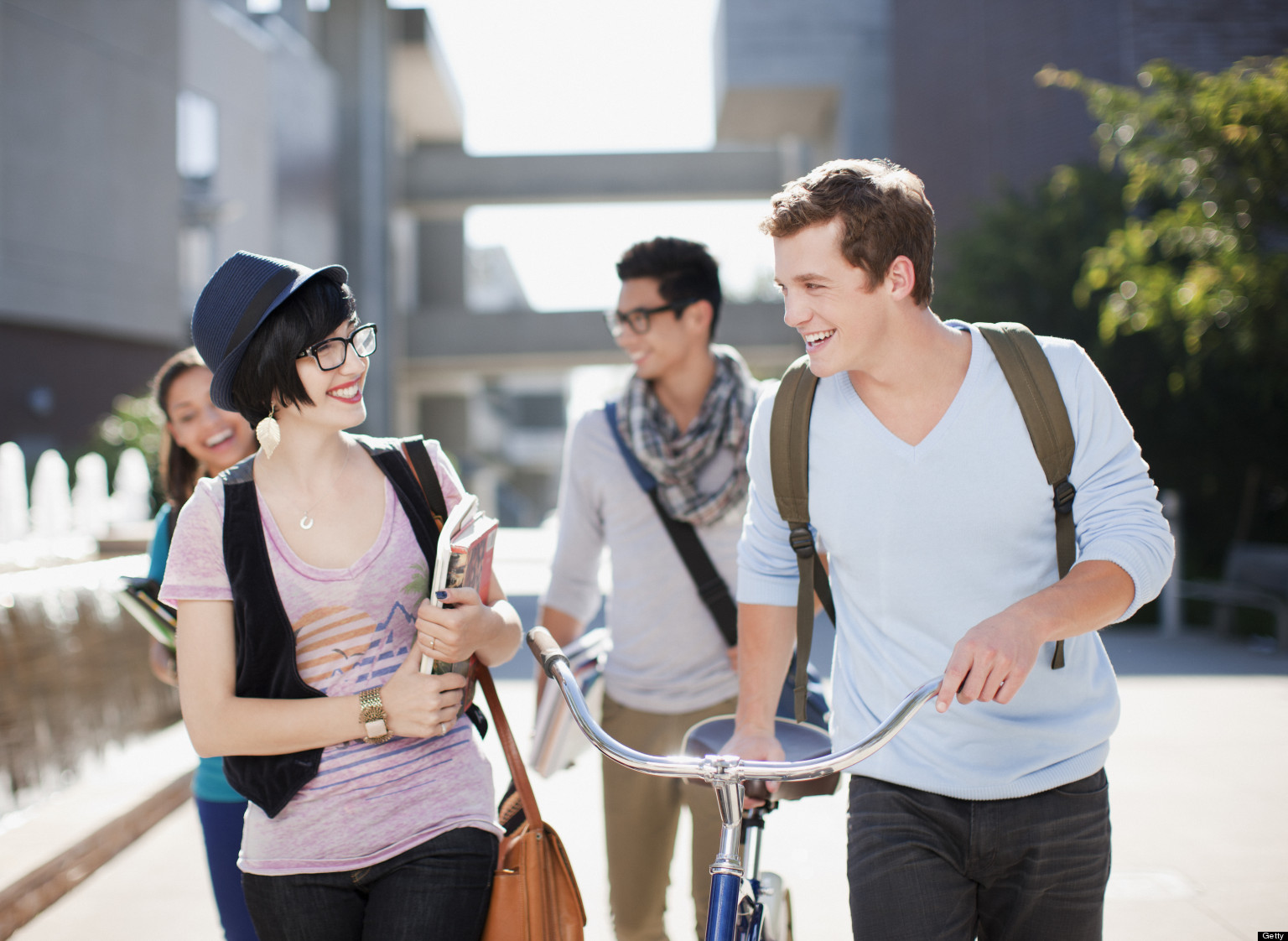 5. Check out the social scene
The social scene could make or break your college experience, so keep your eyes and ears wide open. Judi Robinovitz, founder and co-owner of Score At The Top Learning Centers and Schools, suggests paying attention to what the other students look like and how they are dressed. "That may sound very shallow, but feeling socially comfortable is almost more important than being academically comfortable because I think that most students can choose their courses wisely enough to make them feel academically comfortable," Robinovitz says.
You should feel secure with the kinds of students you meet on campus during your visit. If you seek homogeneity, make sure that the students are enough like you, and if you seek diversity, make sure they're different enough from you.
It can also be really useful to ask current students about the student culture—is Greek life prevalent? How are the clubs and other extracurricular activities? Is it a party school? You might even want to consider checking out a sports game or party firsthand.
6. Listen to what the students have to say
The best sources for learning about campus life are, you guessed it, the students—both past and current! "Listen to what students say about their academic and social life," Platt says. "Find out how they have grown and developed during their years at the college.  If alumni are available, ask how the college has shaped them and contributed to their success."
It's often surprising how much you can learn from simply striking up a conversation with a random stranger you come across. Platt suggests finding time to speak to random students whom you meet. "It's amazing what a little eye contact and a smile can do to engage others in honest conversations about what they enjoy about their college, the quality of their professors, engagement of their fellow students, etc.," Platt says. "When students are willing to talk with prospective freshmen, that's always a good sign."
Of course, try to catch students when they don't look too busy, like when they're sitting outside with friends or reading on a bench. When you go up to them, introduce yourself and explain what you're doing on campus, and then politely ask if they might have time to answer a few questions. You might hear some valuable tidbits!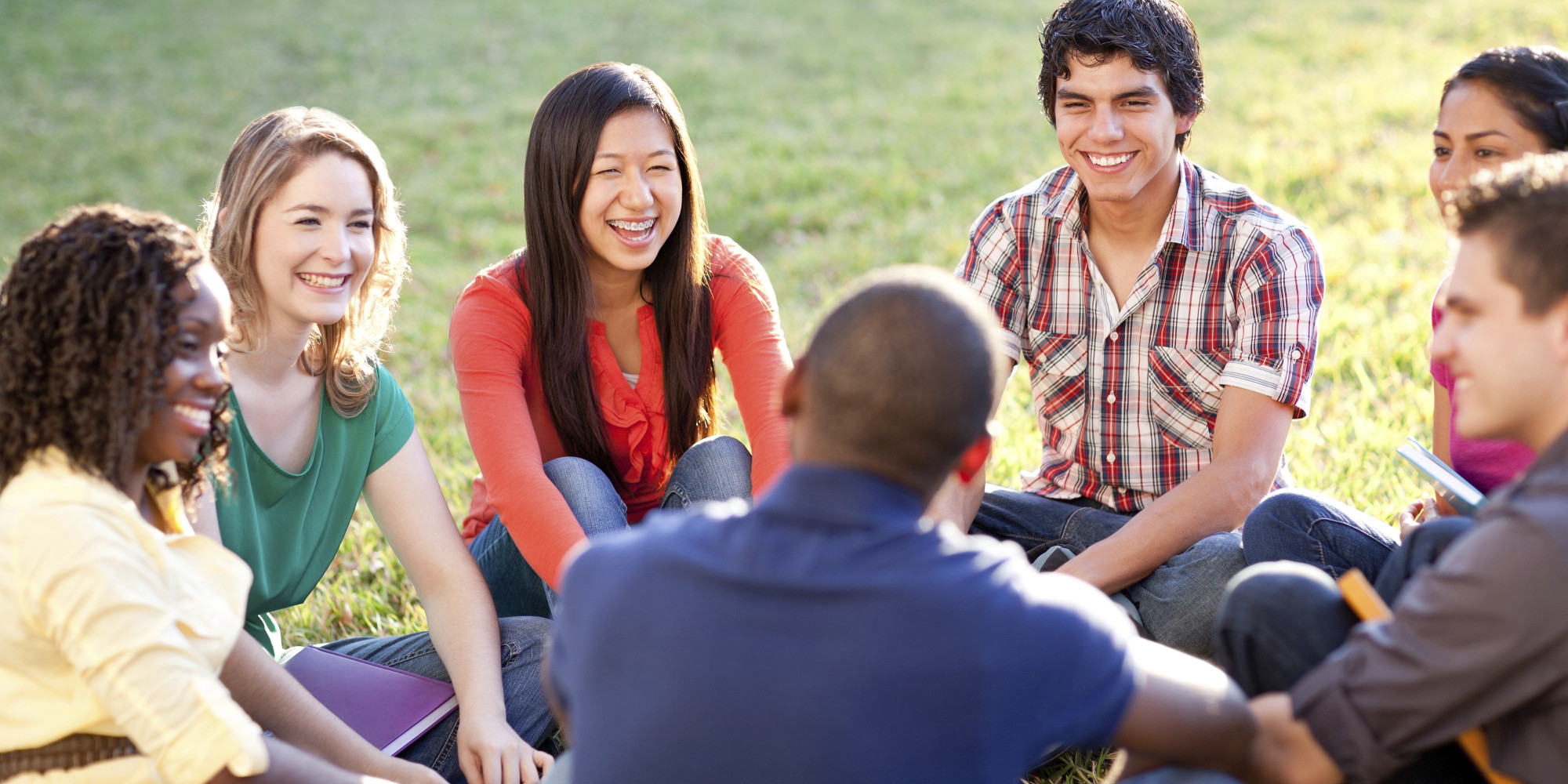 7. Pay attention to the little details
Look around at the enrolled students. Do they look happy and engaged? Platt says students studying in the library are a great clue. "Do they look like they are into what they are working on?" Platt says.
Also observe what the current students do aside from academics. Keep an eye out for what students do for fun and whether or not it matches up with your idea of an enjoyable time. Check out the cafeteria, the gym and the dorms as well. "When I was visiting schools, I paid close attention to the decorations and message boards in the dorms," says University of Rochester junior Katherine Varga. "I saw a bad math joke written on a whiteboard outside someone's dorm room and knew my school was right for me." Sometimes you can make discoveries in the most unexpected places!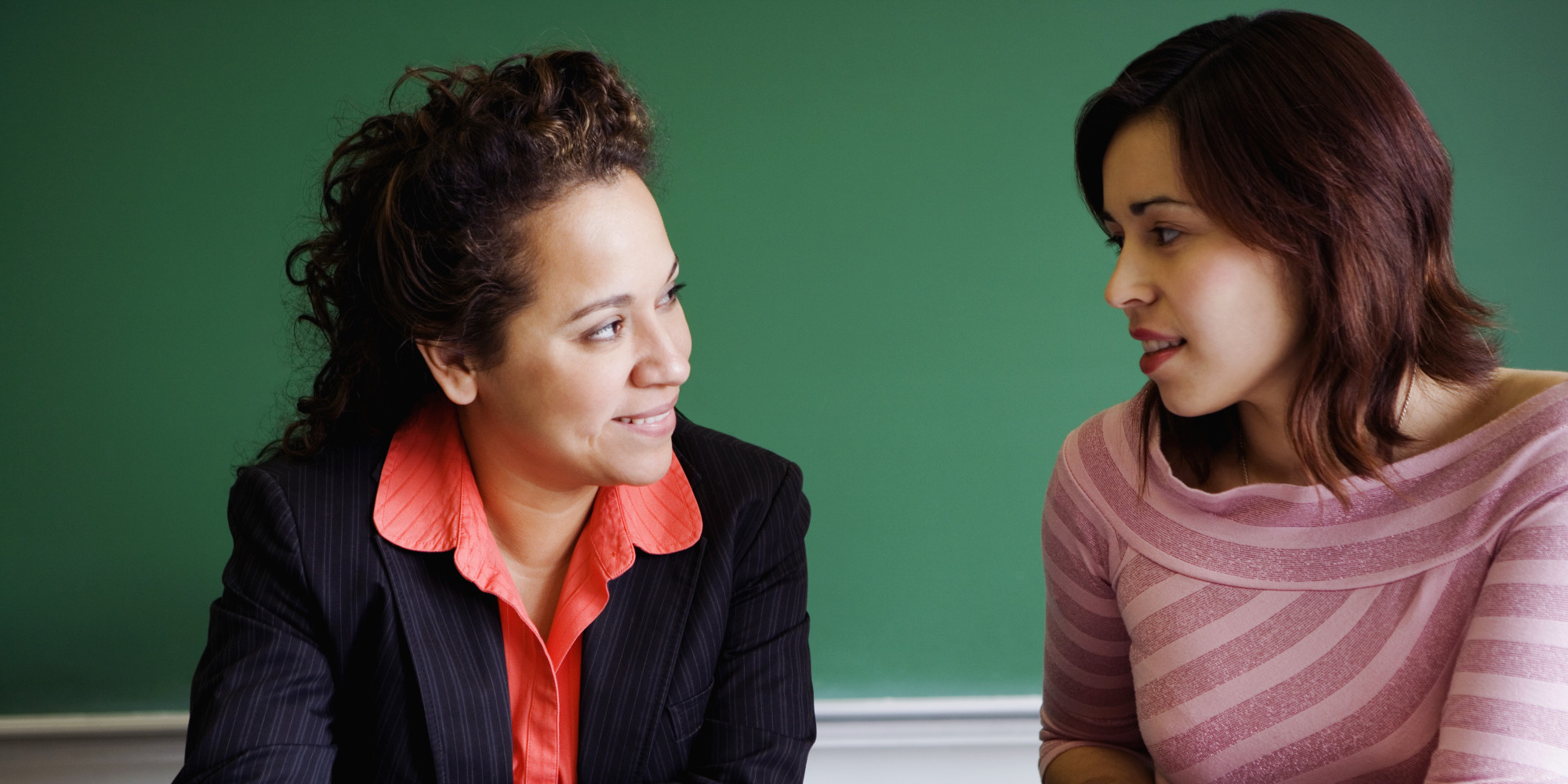 8. Balance time with your parents
It's important to remember that your parents are there to support you and help you make some difficult decisions, but it's also great to form your own opinions about the school. "Going to college is part of your growing independence, so experiencing some aspects of the school during your visit without a parent shadowing you at every event can be empowering and help provide some clarity," Platt says.
However, financial aid is something you're going to want to keep your parents in the loop for. If your financial aid awards were less generous than you and your family needed, you'll definitely want to drag your parents over to the financial aid office. Accepted students day can be a good time to meet in person with a financial aid officer and have a discussion about your financial aid package, so call ahead and schedule an appointment as early as possible, and bring your parents so you don't have to deal with these complicated matters alone.
9. Don't make any decisions too quickly
It's so easy to be swept away by all the great people you're meeting and all the connections you're making, but long-term commitments like choosing a roommate should wait until all the glitz and glamour fade away.
Sophie Dodd, a junior at Middlebury College, says her biggest tip is to not commit to a roommate during accepted students day. "I have a friend who met a girl during accepted student weekend, they hit it off at the ice cream social and by the end of the night they were best friends and arranged to live together," she says. "Needless to say, they ended up hating each other by October. Sometimes it's better to have the compatibility questionnaire match you up than make a rash decision you'll regret!"
The same advice goes for overeagerly picking your friend group or immediately making up your mind about clubs you want to join, activities you want to do, places you want to live and classes you want to take. After all, accepted students day is only a small taste of what's to come, so it's important to stay open-minded. Similarly, don't immediately decide whether you like a school or not based simply on first impressions. Instead, slow down and take the time to think things through.   
10. Try to picture yourself living on campus
When you close your eyes, can you picture yourself on campus, walking to class every day, eating at the dining halls and living in the dorms? Only you can truly know. If possible, stay overnight in the dorms and spend a day acting like a current student. Pay close attention to the size of the campus. Visualize yourself getting from one place to another and navigating the school on a daily basis. Weather is also a big factor. Can you manage hills, especially in winter?
"I didn't realize until I got to Wesleyan that the entire campus is situated on a gigantic hill, and I found myself totally out of breath for my first semester of school!" says Lily Herman, a sophomore at Wesleyan University.
Did you get a sense from your classroom and library visits that you belonged? Outside of academics, can you see yourself engaging on campus? Will four years at this school help you grow and realize your goals? And, above all else, do you have a sense that you are at home here? These are all questions that you should be asking yourself on your visit.
11. Take everything with a grain of salt
As wonderful and exciting as accepted students day may be for you, your college decision should not be based solely on the event. "Sometimes accepted student events can give a false impression of an intensely high-energy campus in which everyone is smiling and glad-handing," Platt says. "It can be easy to be swayed by colorful balloons and welcome banners while enjoying appealing meals that don't exactly represent the usual fare."
On the other end of the spectrum, accepted students day may have been a little too overwhelming for you. It really is a lot to take in! Despite the tours, the swarms of students and parents and the busy schedule, keep in mind that that's not what everyday campus life is like. If you can, schedule an attentive, quality visit during the regular school calendar so you can assess the campus without the glitz and glam of accepted students day. You'll look at the school differently now as an accepted student than you did when you were an applicant.
"If the vibe of the accepted students day experience is different from the feeling you may have received on past visits, that should not come as a shock," Platt says. "Consider the visit as a view into the wider offerings of the school and what current or past students have to say about their experience. In the end, be your own judge.  If you have applied well and have a few good and financially realistic choices to consider, you should be in good shape."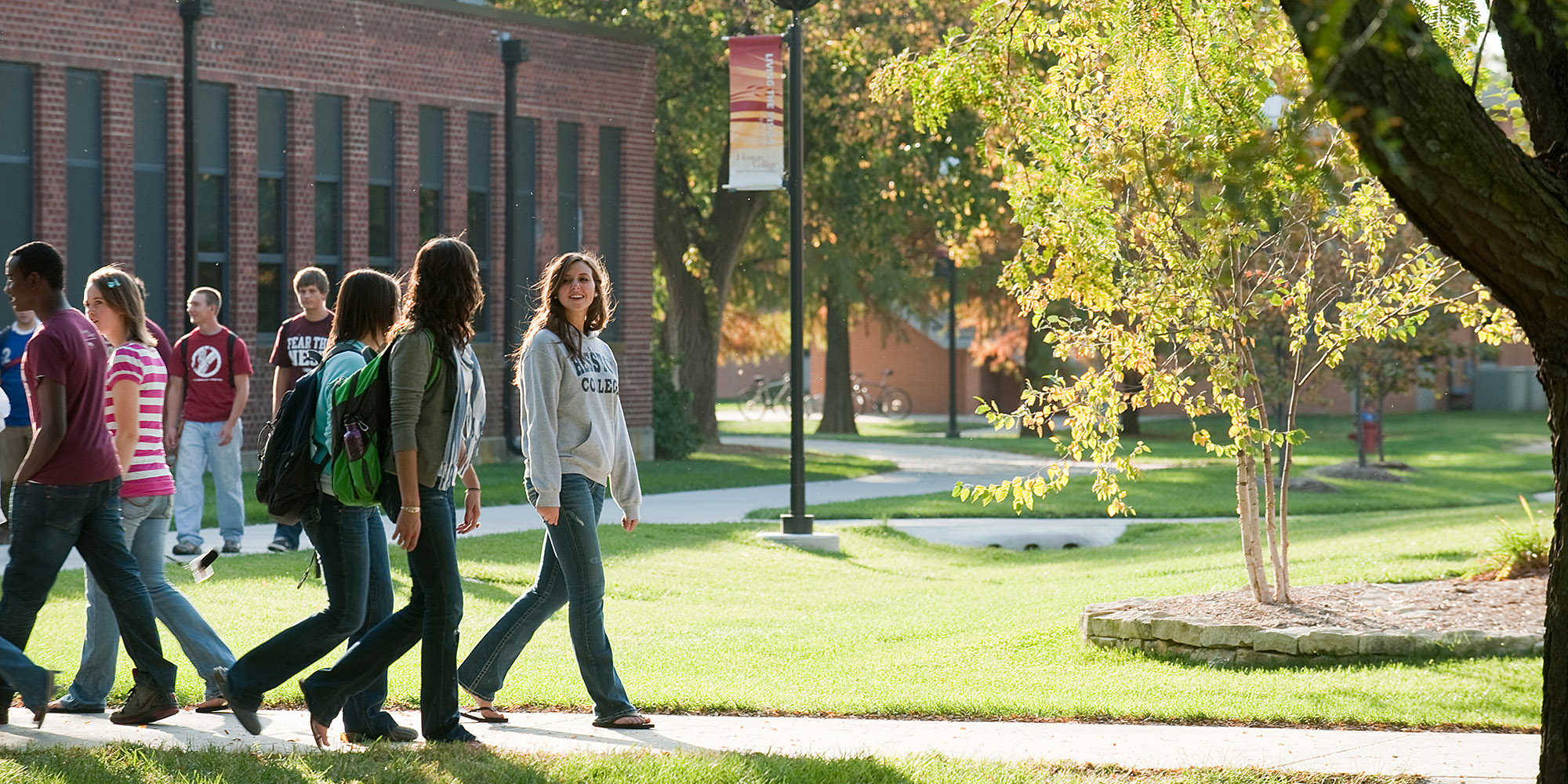 Now that you have the most suspenseful part of your college application process out of the way (phew!), the decision is in your hands. If you keep an open mind, listen to others, do research and go with your gut, you'll be able to make the right decision.