Let's not even pretend––Stranger Things has ~literally~ taken over your life. You've already binged it five times and forced your family to get into it, too. Your obsession with Millie Bobby Brown and Gaten Matarazzo is borderline creepy, and the show consumes your every waking thought. You might be over the top, but who cares? You just love it SO MUCH. Here are the 25 definitive signs that your Stranger Things obsession is getting out of control.
1. Millie Bobby Brown is pretty much your life on Instagram
2. You've watched videos of Gaten Matarazzo singing Les Mis a disturbing number of times
3. You've also considered going toothless because you love Dustin so much
4. Dustin is your one true bae
5. Your deepest desire is to quit your day job to adventure with a tiny-boy gang
6. You've already ordered a shaved-head wig to dress up as Eleven for Halloween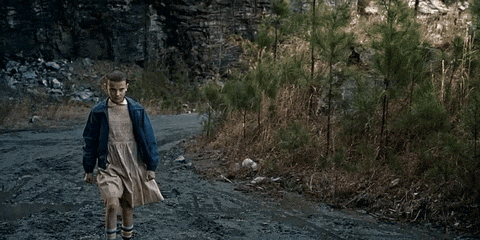 7. When it comes to Steve Harrington, you have very complicated feelings
8. However, your feelings about the hotness that is Joe Keery are very uncomplicated
9. "Should I Stay or Should I Go" is the anthem of your LIFE
10. Bloody noses have become sacred
11. There are days when you choose to gesture instead of speak
12. You have a dedicated Facebook rant about how Steve Harrington is basically Jean-Ralphio
13. 90 percent of your day is spent searching Stranger Things memes on Tumblr
14. The other 10 percent is spent mourning Barb
15. The word "Papa" incites endless shuddering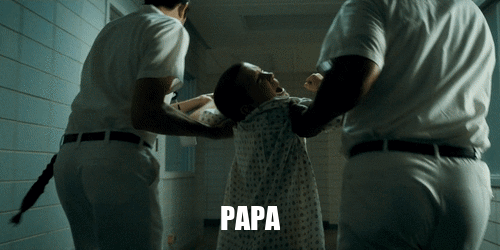 16. And seeing this was very confusing
17. You believe that every bad thing in your life is associated with the Upside-Down
Maybe Lochte was in The Upside Down

— Liz Meriwether (@lizmeriwether) August 18, 2016
18. Your normal diet has been replaced by Eggo waffles
19.  Lights are equally necessary and traumatizing
20. The Duffer brothers are your new squad goals
21. Except you want to date both of them
22. You're already planning out your "Winona Forever" tattoo
23. And have mastered the art of staring very intensely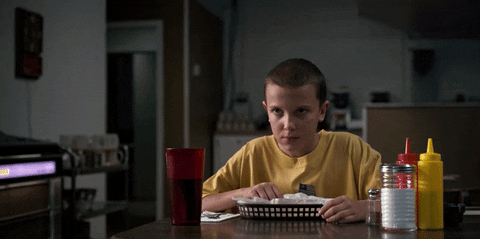 24. You have a homemade sensory deprivation tank currently in your bathtub
25. Did we mention how much you LOVE Dustin?